What should be the character of land that might one day be part of Pinehurst? That issue will be front and center for village officials as they try to get their arms around a massive rewrite of their comprehensive plan.
Of particular concern is land — currently rural — that lies to the south and west of the village limits. Development pressures are sure to spark growth there, and village officials are being urged by planners to come up with suitable "character-based" zoning regulations in that area.
The comprehensive plan update, which began last summer, has involved a great deal of dialogue among village officials and Pinehurst residents. In multiple "feedback" sessions, residents have expressed an interest in "walkable" mixed-used type neighborhoods. Typically, that means small neighborhoods that include shops, offices, restaurants, single-family homes and small clusters of apartments or condominiums.
The premise is simple, really: residents there would not have to drive elsewhere on already-congested streets and highways for certain services. That could help address one of the chief ongoing complaints among village residents about increasing traffic.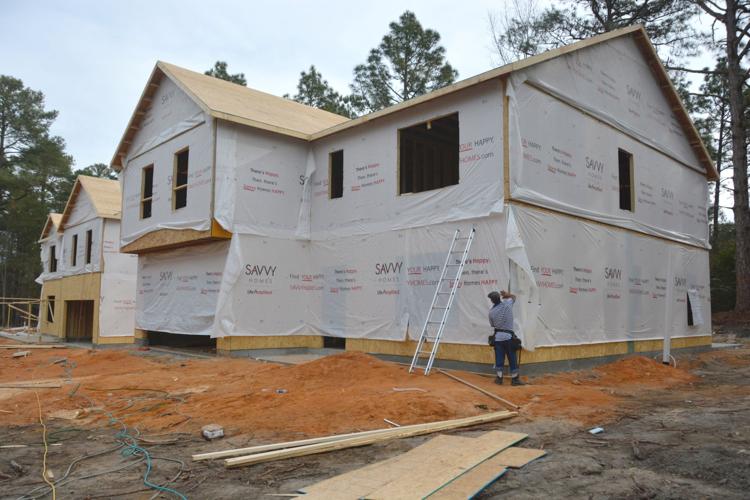 Planning consultants have proposed allowing what are called "conservation neighborhoods." Basically, these neighborhoods would be more dense in the center and then less so as you move out from there. Such neighborhoods would also require half the space to be left open and include parks.
Village officials acknowledge they have a long way to go to get comfortable with these concepts that are still quite new for them.
Most council members — for now — prefer leaving in place the current zoning of minimum five-acre lots in those rural areas, while also including a policy statement that "character-based conservation neighborhoods" may be appropriate. They also would identify areas for future land conservancy.
"I think that is perfect," Mayor Nancy Fiorillo said during a wide-ranging discussion on the subject earlier this month.
Fiorillo shared information with the other council members about conservation neighborhoods, which she said are "very popular and well-thought of" in other places.
"It is something," she said, "we should learn about."
Village Manger Jeff Sanborn said it will be important to put language in the new comprehensive plan about "what we think is an appropriate conservation neighborhood."
Fiorillo said the plan should request for further research into the concept of conservation neighborhoods as well as character-based zoning.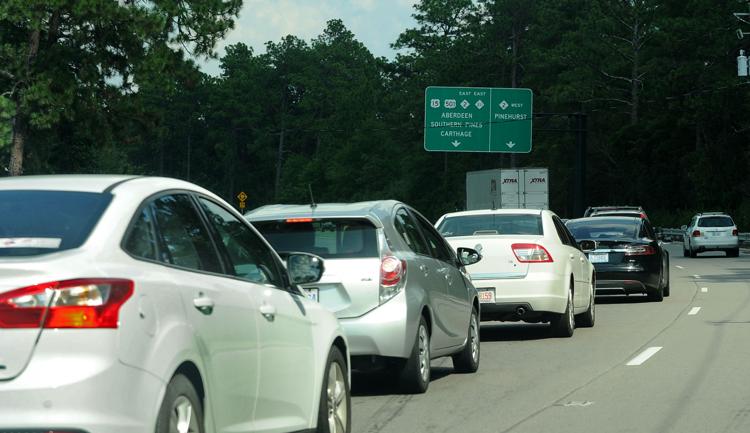 Council member Judy Davis was the lone holdout on this type of development in the new comprehensive plan.
"If something comes along and somebody wants to do something, a conditional rezoning would permit that as easily as this," she said.
But Sanborn pointed out the village would have to confirm that such a change is "consistent with its comprehensive plan." That could be done by amending the comprehensive plan.
"That is problematic because you are accommodating something that wasn't in the plan," Sanborn said. "This document is policy."
Sanborn said it would not be "economically feasible" for a developer to undertake such a project at the current density of one home for every five acres. He said at least including a policy statement that a conservation neighborhood could be allowed under the right conditions and a developer "comes forward with plans that look promising, you would have some leverage to exact design requirements and other things" through a conditional rezoning.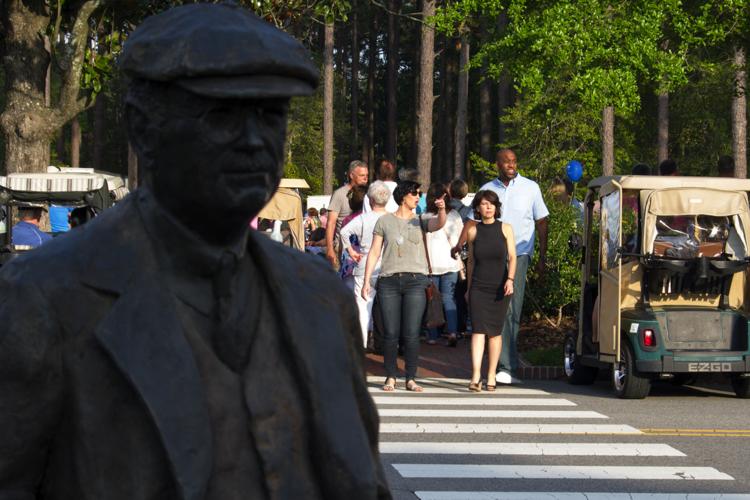 He added that there is a statement in the current comprehensive plan that "recognizes under certain circumstances," the density could be increased to one home per acre in those areas.
Council member Kevin Drum said he likes the idea of using conditional rezoning "because you get some control." He prefers to have some reference to conservation neighborhoods in the new comprehensive plan, with the condition that the village develop character-based zoning standards, so developers will know what is required.
"I think you end up with higher quality development," he said. "You really want to get out ahead of this … I'm concerned something will happen quicker than we planned if we don't do this. I'd rather be ready."
There are other limitations. For instance, Fiorillo reminded her fellow council members that state law prohibits local governments from regulating the design of single-family homes unless they are in a historic district.
Sanborn thinks there could be a way around that, but it's untested so far.
New Planning Director Darryn Burich told the council he has had some experience with the issue in the past and suggested there are ways to control some design elements through setbacks and building placement.
Fiorillo said the village should include a strategy in the plan to develop character-based zoning standards.
"That would be a great benefit to our community," she said.
Sanborn agreed the village needs to be prepared since growth pressures will increase around its borders. He said the area out Chicken Plant Road has received a lot of interest from developments for more than 10 years.
"If you think about where, in our limits, are most ripe, that is probably one of them," he said. "If you want to be ready, that is probably where it will happen first."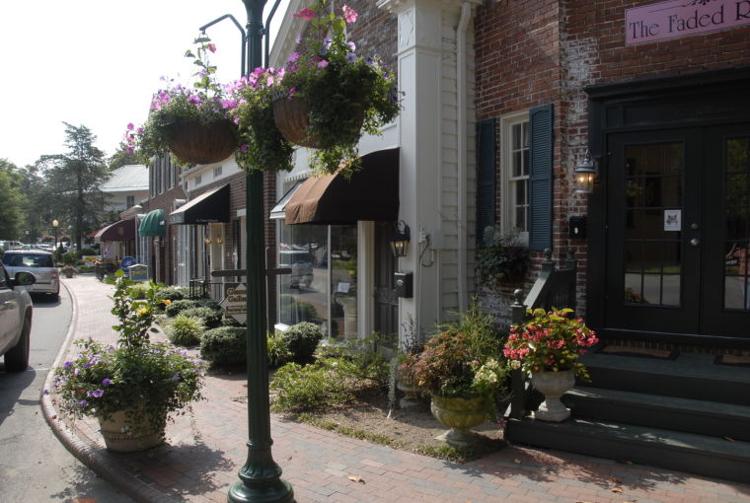 Fiorillo agreed, adding that once water and sewer becomes available, there will be even more pressure
Davis said she would prefer to use Mayor Pro Tem John Bouldry's approach of "crawl, walk, run."
"Figuring out what is character-based zoning is crawling," she said. "Once we know what that looks like … then you can consider something like that for that area.
"We don't really know what that is. It's not that I am completely against the idea of a conservation neighborhood, but I don't think we should lay it out there now because we don't know exactly what that is."
Sanborn said the concept could be included in the plan with some "qualifiers" that the village first develop the zoning standards.
Council member Jack Farrell said until the village knows what that entails, "it's kind of inappropriate to put that in our long-term plan."
Sanborn said the village can start compiling information on that type of zoning now for the council to consider incorporating it into the plan.
Drum said the one thing the council has heard repeatedly is how future development should be consistent with the character of the village. He said character-based zoning may be the way to ensure that happens.
"We have to figure out how to do that," he said. "If we do this plan and we are not ready if something happens, I think that would be an even bigger sin."