Adventure was certain when a group of teens from Seven Lakes Baptist Church went on a four-day backpacking trek recently in the Great Smoky Mountains.
What they didn't expect was an outpouring of kindness after their vehicle was vandalized with racist and profane graffiti at the trailhead.
"This is a story that needs to be told because while there was this evil intent, what we got to see was the other side and that was good," said Senior Pastor Chris Hrabosky. "The light shines brighter than the darkness."
The group of eight boys and two adult chaperones had parked legally on National Park Service property before setting off for a 60-mile hike. While they were gone, another group of teenagers came upon the van: a tire was slashed, the sides were scratched and dented, obscene messages in spray paint covered the sides.
"A man called the church to tell us it was destroyed," Hrabosky said. "We were scrambling to figure out what to do. The group was still in the woods and we knew they'd be coming out, tired and ready to drive home."
Led by youth pastor Josh Millard, a former Special Forces soldier, the backpacking group were about three miles out when another hiker warned them what they'd find waiting ahead.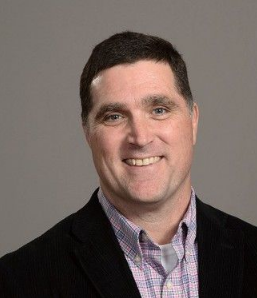 "They were able to get the van in running condition, but driving home they got a lot of strange looks," Hrabosky said.
Near the Candor exit, a stranger began following the van. When they parked at Seven Lakes Baptist, the Good Samaritan approached.
"He said I'd like to fix this for you, free of cost," Hrabosky said. "The man did not want any accolades or any money, he just wanted to do it for us. He ended up painting more than half of the van and restored the rest of it to better than it was when we left."
The kind stranger was Tim Evely, sales manager of Montgomery Motors Lincoln dealership in Troy.
"It made me sick that someone would do that. I refused to let it drive down the road like that with all the other stuff going on in our world," said Evely. "As I was following them, there was a flood of emotions. I was thinking about how we need to step up and help people. There is not enough of that."
Montgomery Motors' general manager Kirk Stump said he was pleased they were able to provide assistance.
"The hate in the world is scary. Tim did the right thing: he fixed the wrong."
A TikTok video taken by the group of teens who vandalized the vehicle was turned over to authorities. The Pilot has reached out to the National Park Service for additional information.
"They were just kids and what they did was really stupid," Hrabosky said. "I wish we could talk to them."