In my office, I have pictures of former Pilot Publishers Katherine Boyd and Sam Ragan prominently displayed on the wall.
Whenever I'm trying to make a difficult decision, I imagine that these two Pilot legends can see and hear everything that happens in my office. Then, I wonder how they might handle the issue at hand.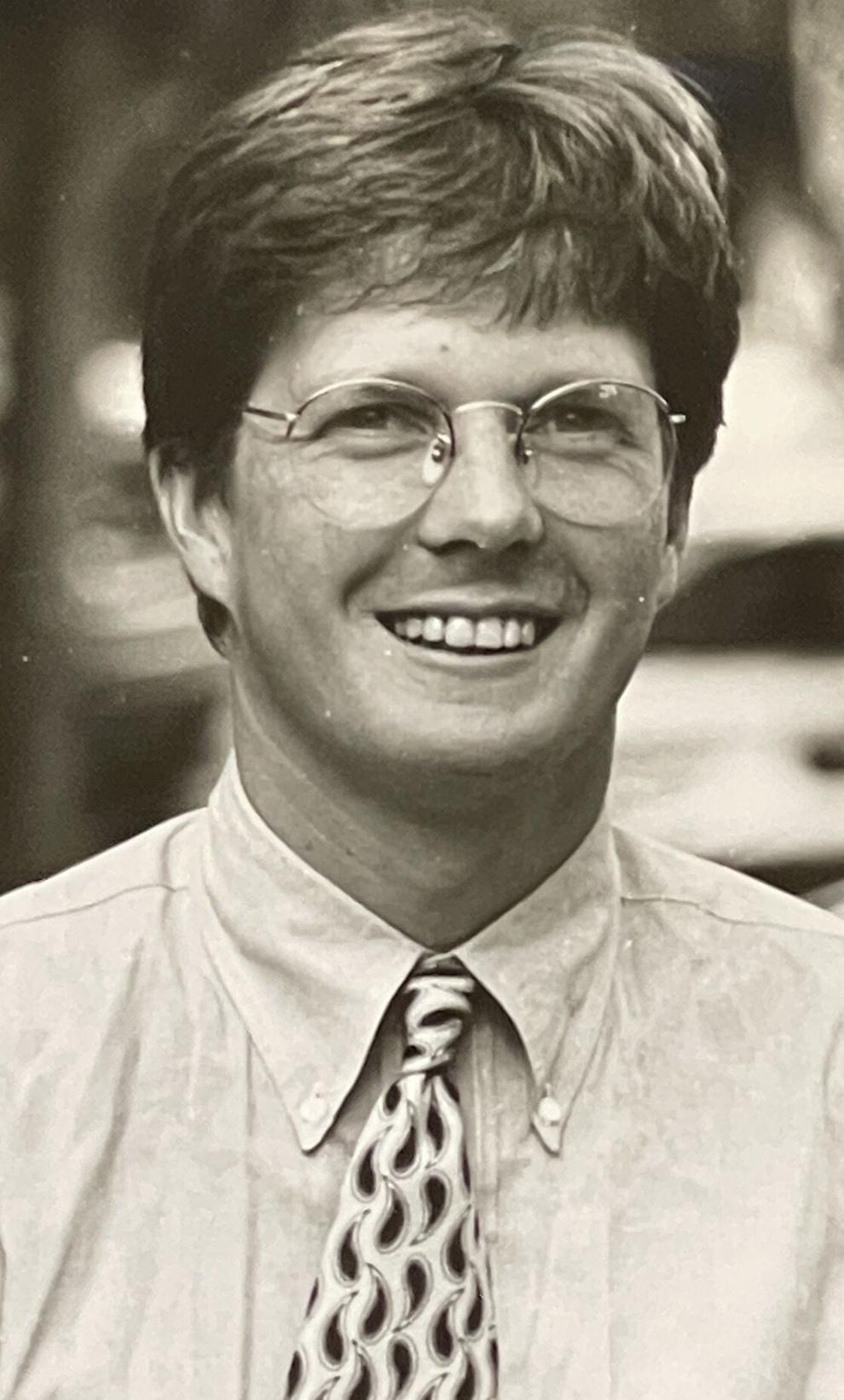 That little exercise usually helps me arrive at a better choice. And, more often than not, it's the right one.
I've been thinking about my predecessors a lot lately. That's because today, July 1, marks my 25th anniversary publishing The Pilot.
Ms. Boyd served this community for 24 years as publisher, while Mr. Ragan edited and published The Pilot for 28 years. It's one of my career goals to match my predecessors' longevity as well as their records of journalistic excellence.
With a little luck, I'll reach that goal in the summer of 2024 — just after this community finishes hosting its fourth U.S. Open. As for their newspapering prowess, well, that's still a work in progress.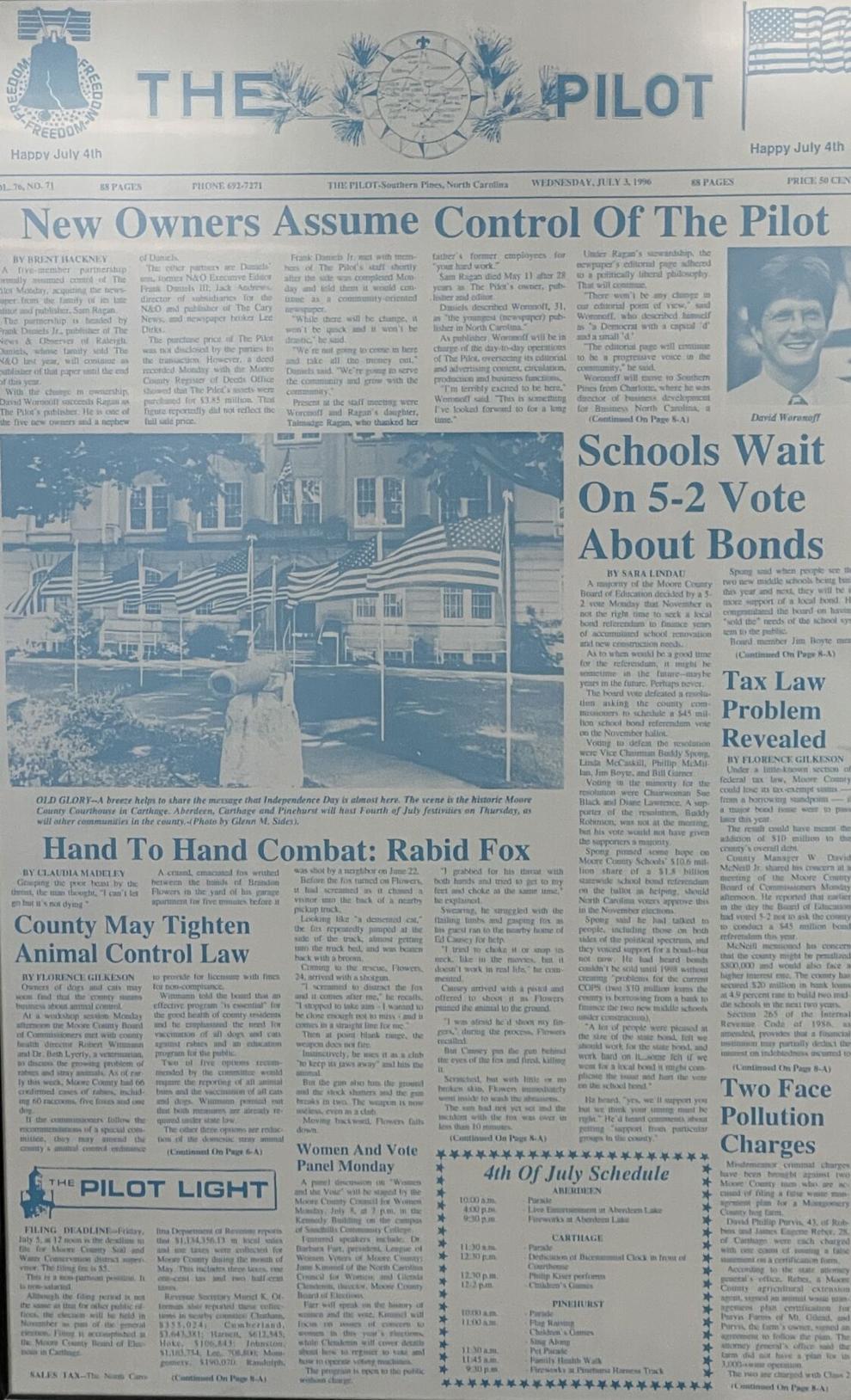 The Pilot has had just three publishers in the last 77 years. These days, more than a few news organizations can count that many in one year. I like to think all of that leadership stability and continuity has enabled The Pilot to serve this special community with much more depth and insight.
The key element that distinguishes your newspaper from all others across the country is that we've remained focused on our core purpose: to serve this community. Our critics may quibble with some of our editorial decisions, but they can't question our unyielding commitment to the betterment of Moore County.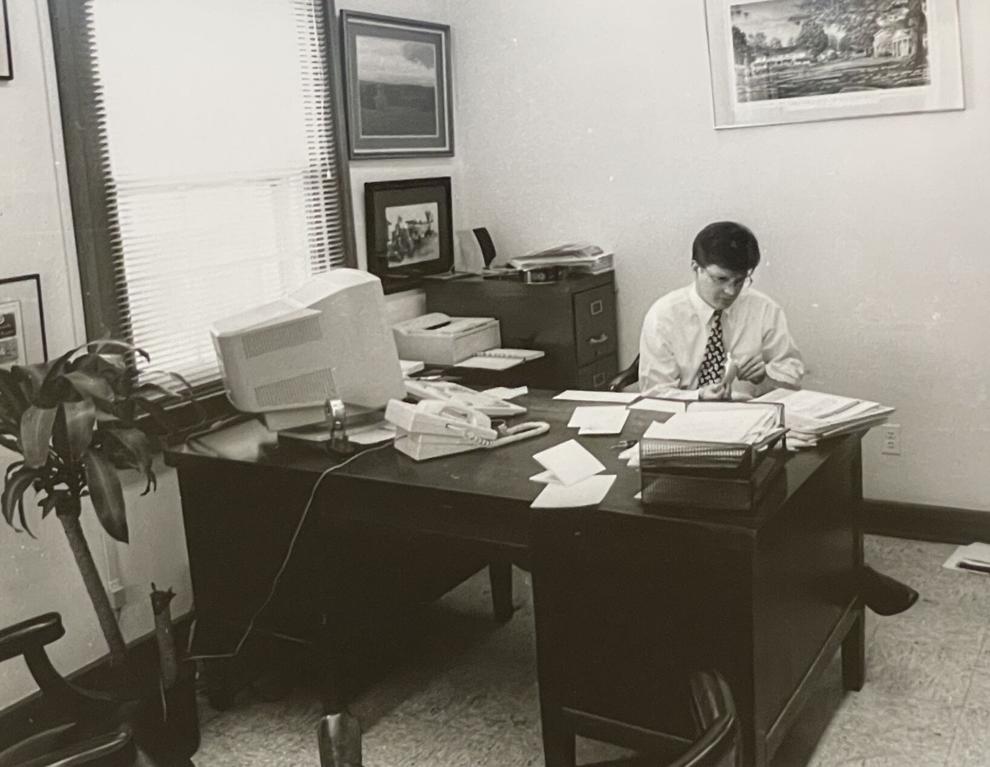 We believe that if any discussion begins there, rather than what's best for an individual or small constituency, then the ensuing discussion is elevated and better serves the community's long-term interest.
When I first started working here in the Sandhills, the newspaper accounted for 100 percent of our business. We operated under the adage of "If the only tool you have is a hammer, then every problem looks like a nail." We recognized immediately the need to change our business model. So, we did.
Entrepreneurialism and its sibling, innovation, have been our hallmarks these last two-plus decades. That philosophy, coupled with our community-first ethos, has propelled The Pilot through good times and bad.
Today, the newspaper is slightly larger than it was 25 years ago (an accomplishment in itself), but represents only 25 percent of our overall revenue. That's because we've invested in our community over and over again by adding PineStraw magazine, The Country Bookshop, the First Flight ad agency, the Moore County Telephone Directory, The Sway newsletter, The Pilot's Briefing newsletter, the Seven Lakes Insider, market-leading city magazines in Charlotte, Raleigh and Greensboro as well as Business North Carolina magazine.
The net result of all of those publications is more jobs here in Moore County as well as a more vibrant and vital newspaper to serve our Eden in the Pines.
The one innovation for which I'm most proud is how The Pilot covered the three U.S. Opens and three U.S. Women's Opens (we had not closed on our acquisition in time for the 1996 Women's Open). No newspaper in America has ever created a pop-up daily paper covering every aspect of the championship.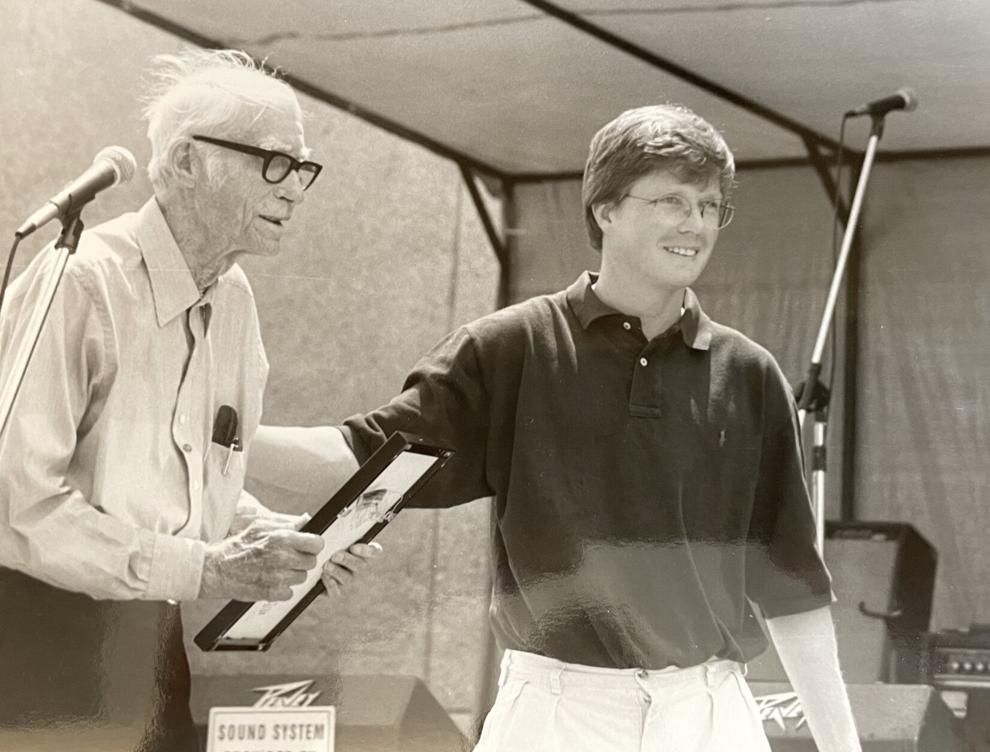 The gusto with which we chronicled those important community events caught the attention of national newspaper trade groups, who bestowed on your newspaper their top honors. I always joke with our staff that we're either smart enough to create such an innovative product or dumb enough to try — or both.
Someone once asked me what it takes to be a success in the newspaper industry. I told them success demands very patient shareholders. I've been blessed to have four of the best partners imaginable.
Please join me in thanking my family members Frank Daniels, Jr. and Frank Daniels, III as well as my nearly lifelong friends Jack Andrews and Lee Dirks for their steadfast investment in our community. They are all storied newspapermen and we list their names with pride in every one of our publications.
Organizations like ours don't happen by accident. They're built by dozens of dedicated staffers who are too many to name here. These folks will all tell you that their time serving the Sandhills is the most rewarding job of their careers. And, I believe, that enthusiasm for our cause shows in their work every day. It has been our great good fortune to have attracted such dedicated and talented folks. "Thank you" doesn't do justice to my gratitude for all of their efforts.
It seems like yesterday that I walked into the paper for the first time as a sleep-deprived young father to two-year-old Jenna and six-week-old Freddie. I've always marked my time here in the Sandhills by their ages. Jenna is now a bilingual speech language pathologist and Freddie is a newlywed, interior designer. I couldn't be more proud of the kind and compassionate young women they've become.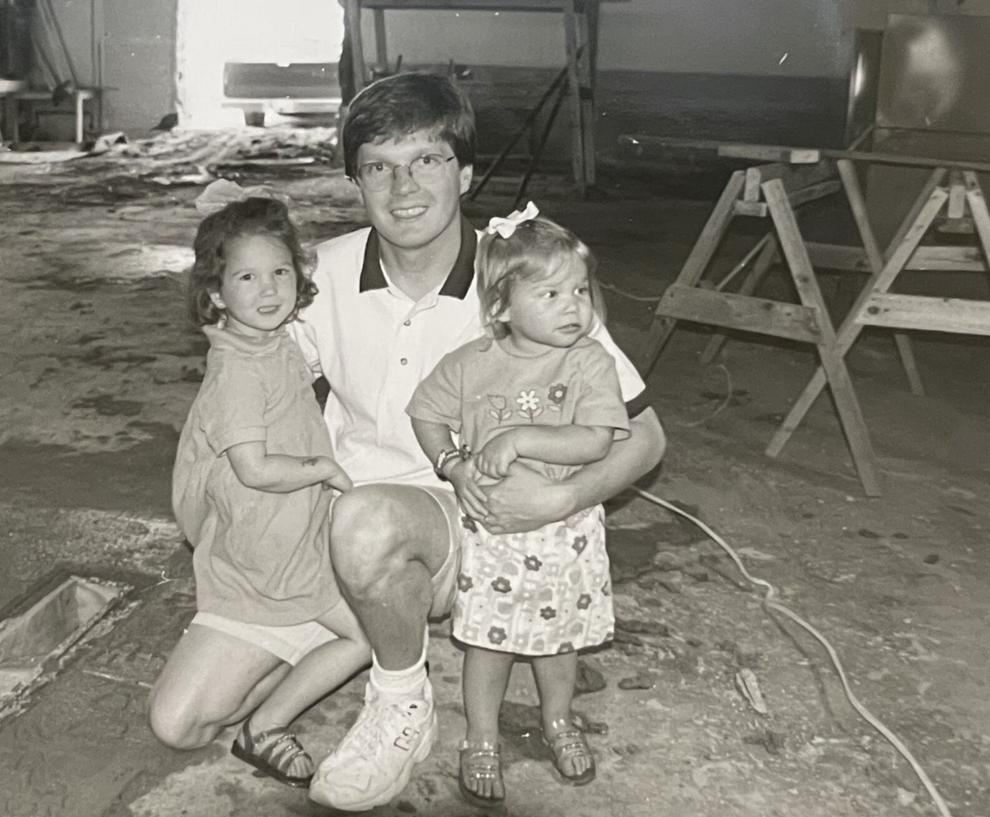 My bride, Adair, is a relatively new addition to our tribe. But, she's been crucial to our success as well. Not only does she kindly keep me balanced and, ahem, humble, Adair always provides sage counsel and good humor.
Of course, none of our success over these many years would have been possible without our thousands of loyal customers — both subscribers and advertisers. Y'all have financed the newspaper's journalistic initiatives and made our special community all the more so in the process. Thank you for having faith in us and our work.
When I was training for my new job at The Pilot 25 years ago, I spent a couple of weeks traveling the state studying North Carolina's best community newspapers. It was as rewarding an exercise as it was enlightening. Over the years, all of those journalists who helped teach me the newspaper business would become close friends. I'm grateful to all of them.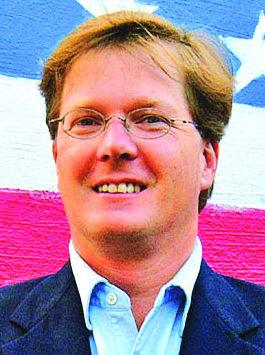 What I remember most about that assignment is the marquee in front of the motel in Waynesville that glowed one summer evening as I pulled into town. The cheeky sign in this Smoky Mountain village summed up my opinion of the Sandhills. It has stuck with me for all of these wonderful 25 years:
"I wasn't fortunate enough to be born here, but God knows I got here as fast as I could."
David Woronoff is publisher to The Pilot. Contact him at (910) 693-2495.