A fire started in the smokehouse building at Pinehurst Brewing Company before noon on Thursday with no injuries or damage to other buildings on the property, according to officials at Pinehurst Resort.
Pinehurst, Southern Pines, Aberdeen and Eastwood fire departments were paged to the scene of the fire at 11:41 a.m. Pinehurst Fire Department canceled the other departments upon arrival, Chief Carlton Cole said.
The estimated damages was $100,000, according to Cole.
Cole said by 11:46 a.m. the fire was under control, and the department left the scene around 1:30 p.m.
"We think the cause of the fire was contributed to the process of removing ash and adding wood to smoke the meats," Cole said.
There was fire damage to the smokehouse structure as well as radiant heat damage to the support beams of the cover for the outdoor seating area adjacent to the smokehouse.
Matt Massei, executive vice president of Pinehurst Resort, said he was notified about the fire at the smokehouse around before noon on Thursday, and the fire was controlled upon his arrival.
"Thankfully this fire was contained solely to the smokehouse and it didn't spread to the other buildings," Massei said. "We are very fortunate because we were still able to serve people lunch after this happened."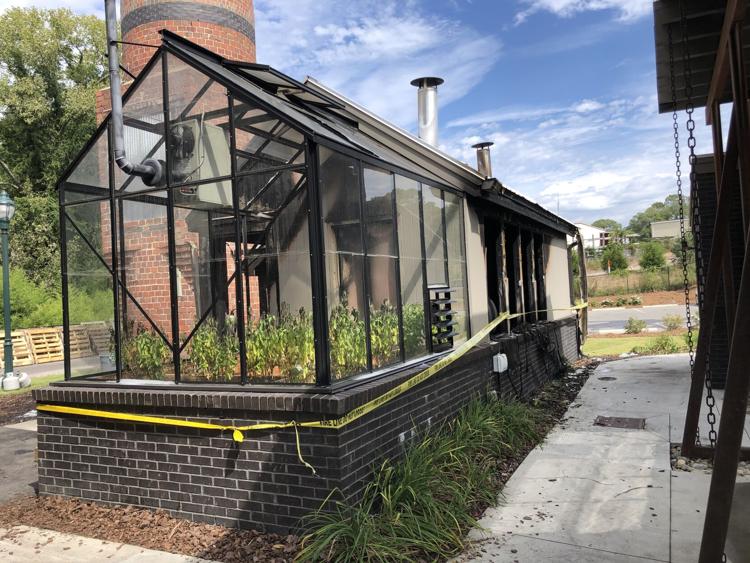 The smokehouse that was damaged had two smokers that were smoking meat when the fire started, according to Massei. He said that the plan is to rebuild the smokehouse back.
The smoked meats have been a staple on the menu at the resort's brewing company since it opened in September 2018, and in the interim will use a portable smoker to try and continue to serve the normal menu, Massei said.