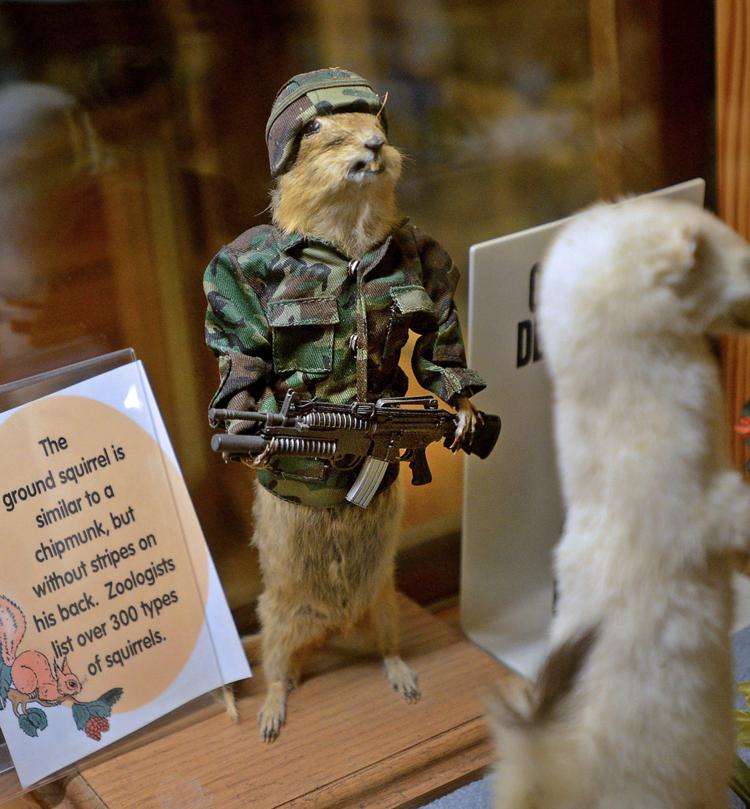 The sixth most popular attraction in Southern Pines, according to TripAdvisor, is the Creation Museum. But ask a local about this attraction and you may be met with a blank stare.
Sprawling over about 2,000 square feet, the Creation Museum (its full name is Taxidermy Hall of Fame of North Carolina, Creation Museum, and Antique Tool Museum) is nestled inside the Christian Book Store, on Broad Street in downtown Southern Pines. This quirky museum showcases everything from taxidermy to antique tools and sports memorabilia.
"We have people from out of town who come to the museum every year, and there are people who live here who have no idea it exists," says Lynne Creech, manager of the Christian Book Store. Creech is the sister of the late Pastor Kent Kelly, who founded the museum's unique collection.
Look to the ceiling and you'll find what could be the largest compilation of barbed wire in the United States. Turn the corner and you'll be met with a taxidermied collection of all the poisonous snakes in North Carolina. Walk through the next hallway and you'll see a signed pair of Muhammed Ali's boxing gloves. Wander farther, and be met with a squirrel outfitted in miniature military garb. There's arguably something for everyone in this vast and unique attraction.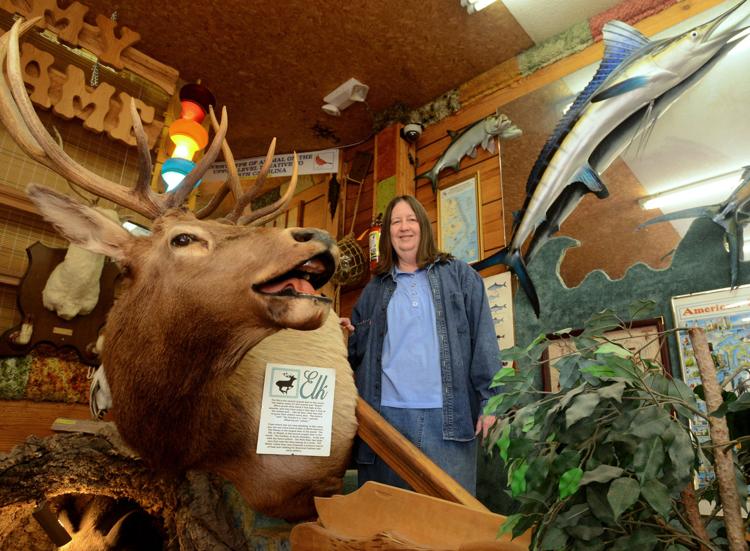 Pastor Kelly, of Calvary Memorial Church, started the museum in the early 1990s after suffering a stroke. Unable to lead the church because of physical setbacks, he began to drive around the state to pass the time. In the beginning, his plan was to find oddities to decorate the church-funded Christian Book Store.
But Kelly didn't start small. His first purchase was a suit of armor as big as a car.
"He found it in Atlanta," his sister Lynne says. "He told them if they could tie it on top of his car he would buy it. We had to cut a hole in the ceiling to get it in here."
What started out as one or two oddities quickly outgrew the space in the bookstore, and that's when Kelly decided to build a "creation museum" in the basement. Through monetary donations from people who attended Calvary Church, he drove far and wide looking for attractions to add to his collection. He started focusing on taxidermy and later, antique tools.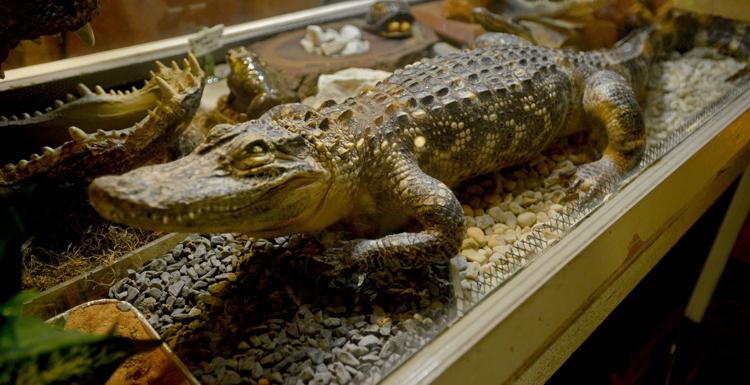 Laura Ingram, who served as Kelly's personal secretary and now runs Calvary's day care program as well as the church's accounting, says the pastor chose to focus on these items because of how they tied into the Gospel.
"He had a plan," Ingram says. "He wanted people to hear the Gospel and the best way to get that Gospel across, he thought, was to show the creation aspect of the animals, and that Christ was a carpenter. To use that as a launching pad to share that Gospel. That was what he was all about."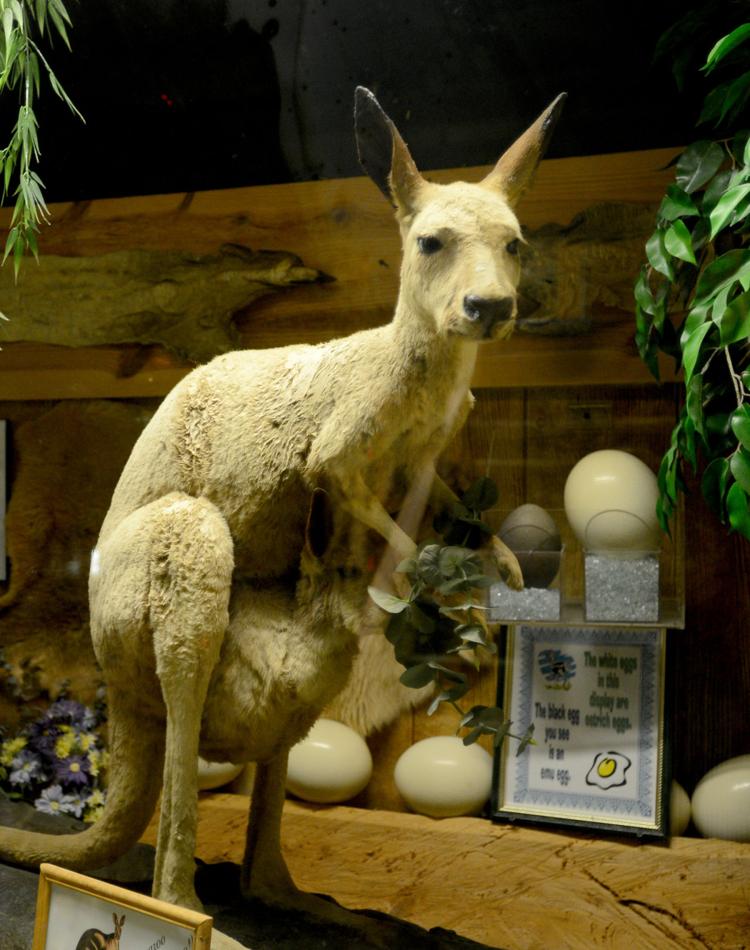 As Kelly's secretary, Ingram was involved in all aspects of the museum — from meticulously tagging each tool to making sure the animals looked their best. It wasn't always a glamorous job.
"I had a buffalo head in my deep freezer one time," she says. "It had gotten dermestids, these bugs they sometimes use in taxidermy, so I did a lot of research and found if you stick it in the freezer for several days those things will just die.
"When I took it out of my freezer, the puff of hair in the front, you could see there had been a nest in it. I had to give him a trim and cut a lot of it out."
The Creation Museum showcases hundreds of painstakingly labeled tools, including coffin screws, hammers, levels and telephone insulators. One installment close to Ingram's heart is a special collection of Disston saws.
"There are medallions on the antique saws, and you can follow the path of the company by what the medallions look like," says Ingram. "The Disston company museum contacted us, and we had more saws than they had, more history than they had. So they asked us to come up and do a presentation. We were scheduled to do that, but then (Pastor Kelly) had his final stroke."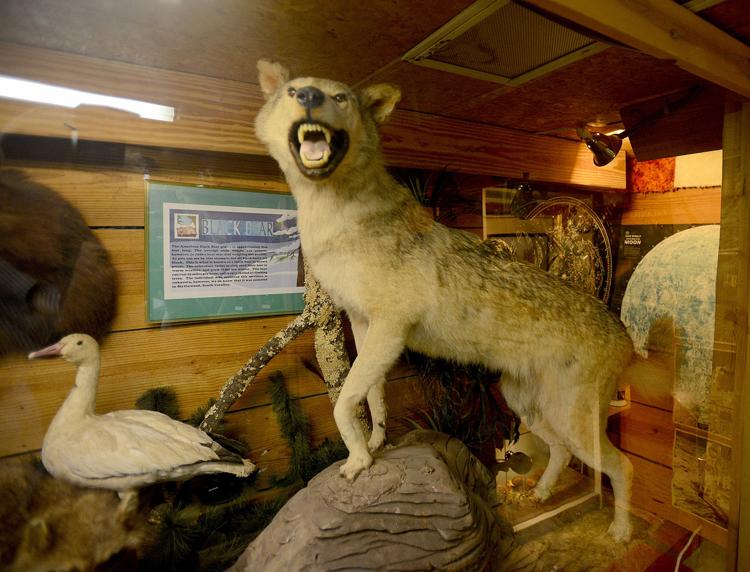 Kelly passed away soon after, in 2008. Since then, the museum has mostly stayed the same. A photograph of an albino cardinal placed in the museum by Creech is the last addition the museum has seen in many years.
Both Creech and Ingram have fond memories tied to the museum, as well as the man who created it.
"When I need to feel good and take a few minutes to think, it's a good place to walk through," says Ingram.
For Creech, seeing the way her brother's hard work gives others joy brings a smile to her face. "I love to see the kids come, because most of the kids love it," she says. "They come out and immediately say, 'Mom I want to go through again!'"
The museum, at 156 NW Broad St., is open Monday through Friday, 10 a.m. to 5 p.m. There is no cost to walk through the exhibits, but donations are appreciated.