A trip to Africa is often on the "bucket list" for those who like to travel. Luckily, folks in the Sandhills will have an opportunity to explore the diversity of African culture and wildlife without leaving the area through a series of events featuring movies, art and lectures.
The Arts Council of Moore County has partnered with the English-Speaking Union, Moore County Schools, Penick Village, the Ruth Pauley Lecture Series, Sanctuary Retreats, Sandhills Community College and the Sunrise Theater for "Reflections of Africa."
On Sunday, Jan. 27, at the Sunrise Theater, in downtown Southern Pines, there will be a free showing of "Out of Africa," the 1985 romantic drama starring Robert Redford, Meryl Streep and Klaus Maria Brandauer.
On Monday, Jan. 28, Joseph Koyie, a naturalist who lives in Kenya, will give presentations in local schools with the topic "Maasai Culture and Becoming an Adult."
Joseph Ole Koyie was born in the Loita Hills, at the Eastern corridors of the Masai Mara Reserve in Kenya. He has a professional diploma in wildlife management from Ron and John Feldman College. He joined Sanctuary Olonana in 2010 as the head naturalist.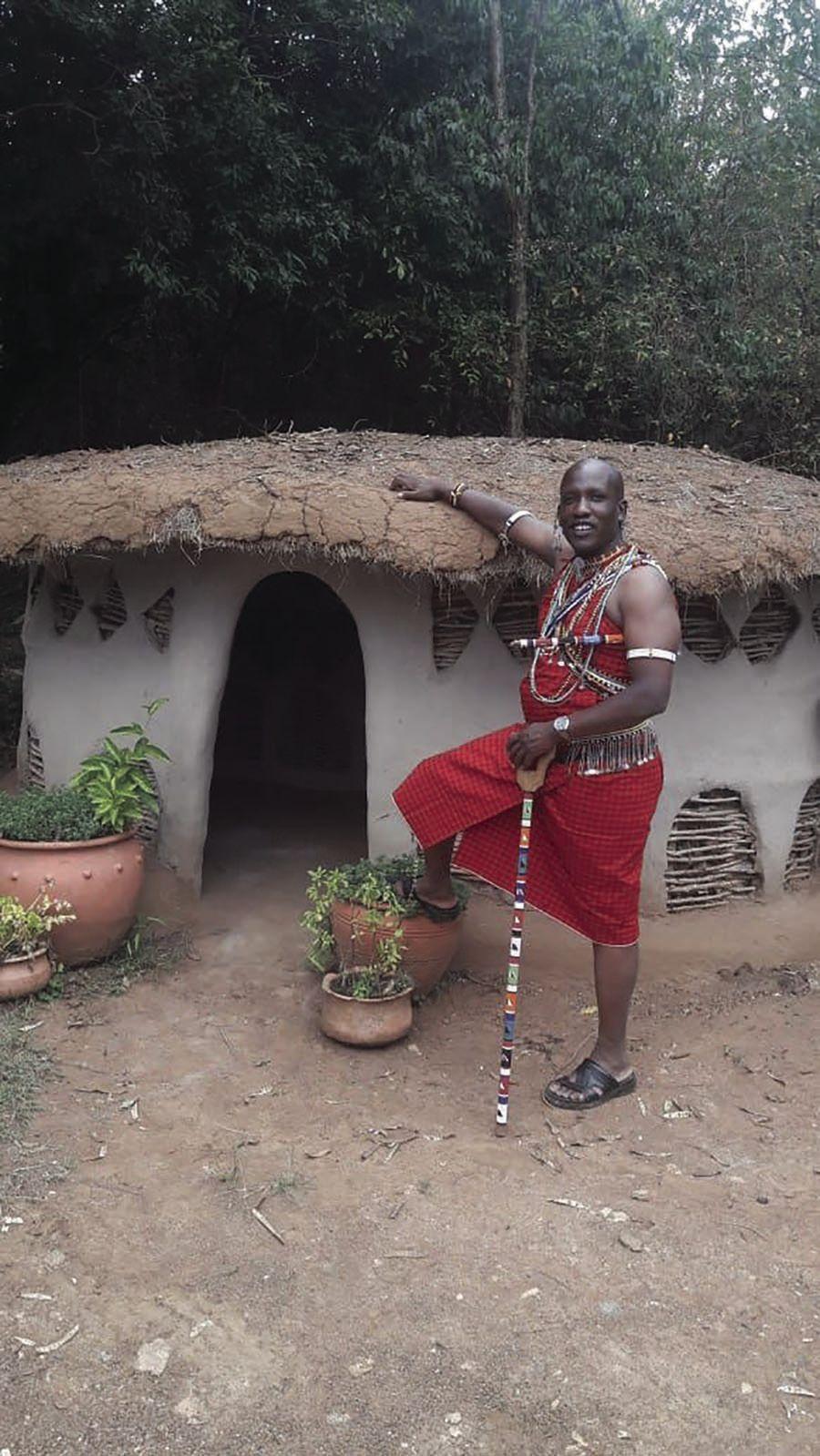 Koyie is passionate about his Maasai culture and the Masai Mara eco-system. His knowledge and reputation as a guide and environmentalist has earned him prestigious recognitions, including of Eco-Warrior Guide of the Year by Eco-Tourism Kenya and The Best Guide in the Masai Mara by the Born Free Foundation. He established Under the Acacia Tree Foundation, a nonprofit, that helps build schools and water resources in rural villages.
Koyie will present a presentation on Maasai culture at 9 a.m. Tuesday, Jan. 29, at 7:30 p.m. in the Grand Hall at Penick Village.
At 4 p.m., Tuesday evening, there will be a panel discussion for members of the English-Speaking Union and their guests at the Pinehurst Member's Club. In addition to Koyie, the panel includes artists Jessie Mackay, Patricia Thomas and Garth Swift.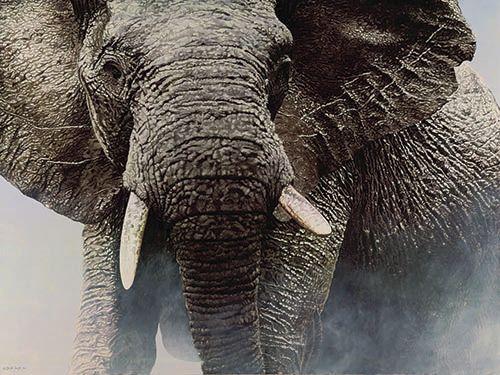 Garth Swift grew up on a farm in Zimbabwe in the 1960s and '70s and was exposed to wildlife in its natural habitat from an early age. He attended the Natal Technikon in Durban, South Africa, where he studied fine art, majoring in graphic art and printmaking and began experimenting in watercolor.
"I love the feel of it, the way the water washes over the paper, leaving a faint residue of color, and then dries and fixes itself in an unplanned and accidental way," he says.
For some of his larger works, Swift uses acrylics on canvas.
"Visitors' memories of the African bush are of sweeping panoramas and big skies," he says. "That's what I try to convey."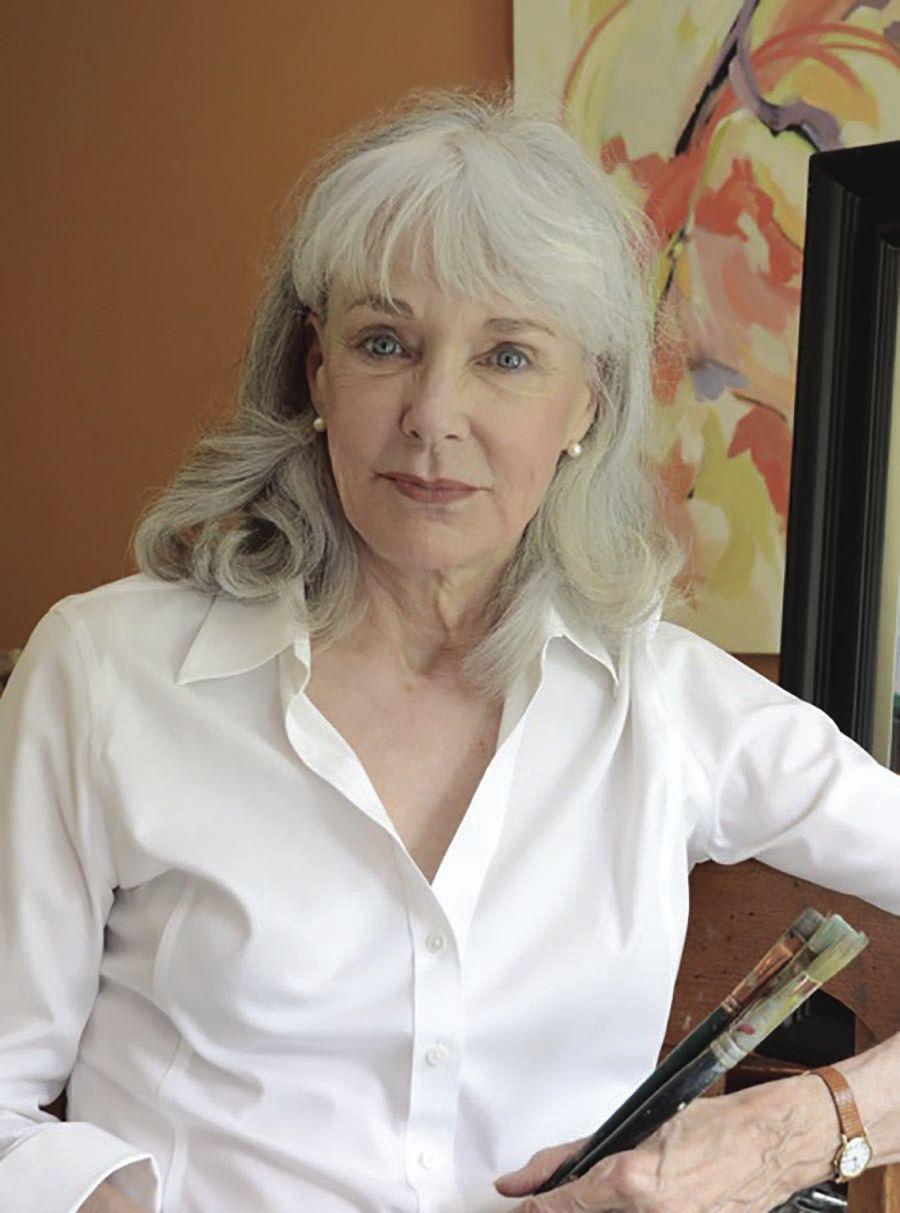 Jessie Stuart Mackay is no stranger to the artists' community in Moore County. The Pinehurst resident's work has been exhibited nationally in galleries across the country. Her paintings showed up in Architectural Digest in the home of Mary Matalan and James Carville and have been features on "The Little Green Notebook: Adventures in Design" website by Jenny Komenda.
"Color is what inspires me," says Mackay. "When I look at a subject, the feeling I have is what determines the colors I use, not just what I see before me."
Mackay earned a degree in psychology from Oglethorpe University and is a self-taught artist. She is involved in the nonprofit, KARIMU, which focuses on women's empowerment in Tanzania.
Art has been an integral part of Patricia Fay Thomas' life since childhood. The Moore County native received private instruction under N.C. artist Anita Jones Stanton. She received a bachelor's degree from UNC-Chapel Hill, where she studied a variety of mediums, with a concentration in painting.
Just before graduation, a chance encounter with a U.S. Peace Corps recruiter resulted in a move to Burkina Faso, West Africa, where she lived and worked for five years. Afterward she settled in Quebec City, Canada, completing a master's degree in sociology. She has worked for more than 25 years in international development, both as a private consultant and at United Nations headquarters in New York City. She now divides her time between Chapel Hill and Quebec City.
"The Forgotten Kingdom" will be shown Tuesday, Jan. 29, at 7:30 p.m. at the Sunrise Theater. This event is free.
Joseph Koyie will present the Ruth Pauley Lecture at 4 p.m. Thursday, Jan. 31, at the Sunrise Theater. His topic is "Unique View of an African Naturalist."
A reception on Friday, Feb. 1, from 6 to 8 p.m., at Campbell House, opens the art exhibition "Reflections of Africa," featuring the work of Swift, Mackay and Thomas. The reception is free and open to all.
The exhibit will be open from 9 a.m. to 5 p.m. daily and Saturday, Feb. 16, from 10 a.m. to 4 p.m. at Campbell House in Southern Pines.
Other supporters include AEG International, Bikram Yoga, Cele Bryant, Companion Animal Clinic Foundation, Crossroads Ford Lincoln of Southern Pines, John and Catherine Earp, Eye Candy Gallery, Fore Properties, Douglas and Lydia Gill, Healy Wholesale, The King's Custom Framing, Lin Hutaff's Pinehurst Realty Group, Nature's Own and Whistle Stop Press.
For those who are interested in seeing Kenya in person, the Arts Council is sponsoring one of its ARTours Oct. 31-Nov. 9 that features the thrill of being on safari. Registration is by Feb. 15. For details, visit www.moorearts.com.
For information, call (910) 692-2787.