"They're creepy and they're kooky, mysterious and spooky, they're altogether ooky" — and they are coming to the stage at Robert E. Lee Auditorium at Pinecrest High School.
The Pinecrest Players present the musical "The Addams Family" Friday, March 16, and Saturday, March 17, at 7 p.m.; and Sunday, March 18, at 2 p.m.
Adam Faw is the play's director. This is the first time he has headed up a production of "The Addams Family."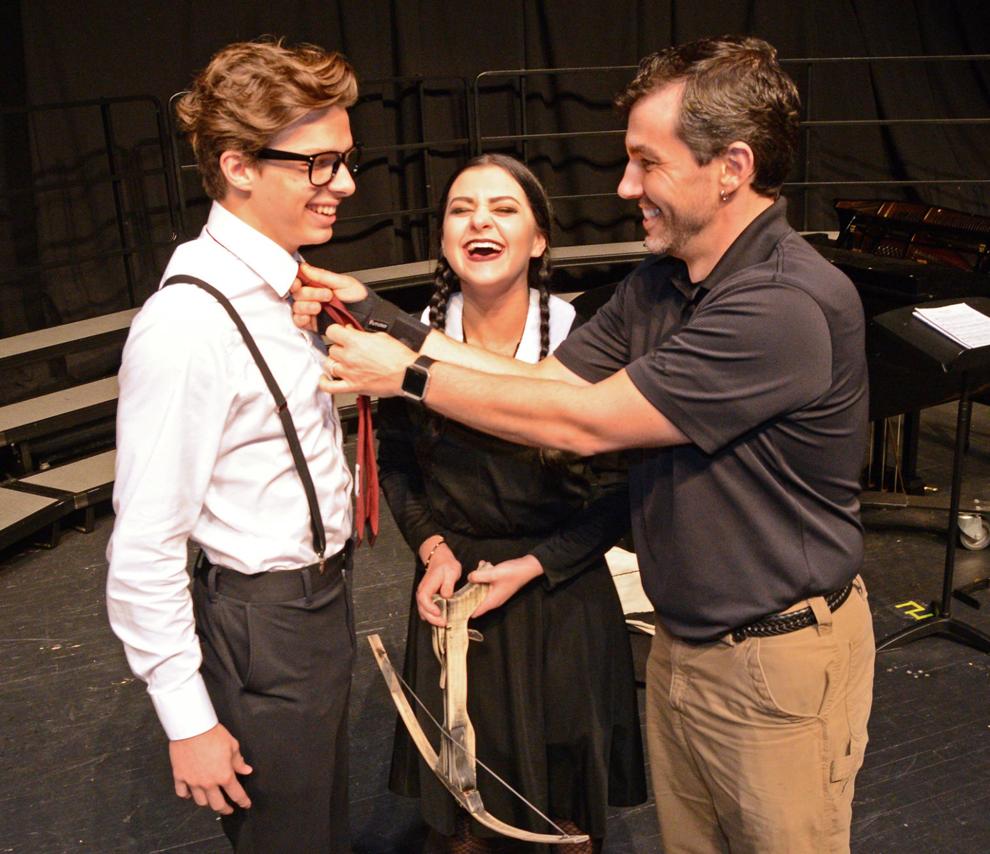 "It's a relatively new show, which opened on Broadway less than 10 years ago," he says. "Honestly, the past couple of years, I have seen my students getting very interested in this show, hearing them play the soundtrack over and over."
Faw says that when there is a show that the students really love and buy into, he wants to see if it will work for the Pinecrest Players.
"So over the summer, I listened to the soundtrack, did some research on the show, talked with my fellow directors, and decided this was a good year for this show," Faw says. "It's a great script, a lot of fun, with characters that our audience will recognize — and I really just enjoy this play."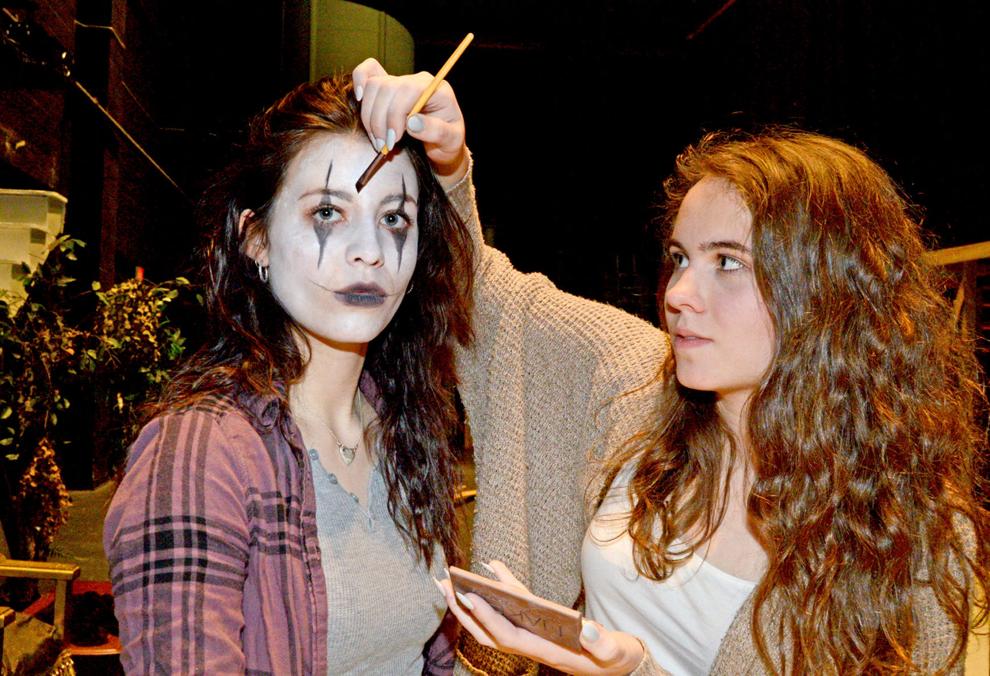 The major cast of characters includes Jacob Parker (Gomez); Lauren Wadas (Morticia); Calli McIntyre (Wednesday); Andrew Locklear (Pugsley); Cara Blue (Grandma); Jackson Bankos (Uncle Fester); Caleb Brown (Lurch); Colton Liberatore (Mal Beineke); Livie McCue (Alice Beineke); and Ryan Gagnon (Lucas Beineke).
In addition, there are four different ensembles of Addams ancestors who appear throughout the production.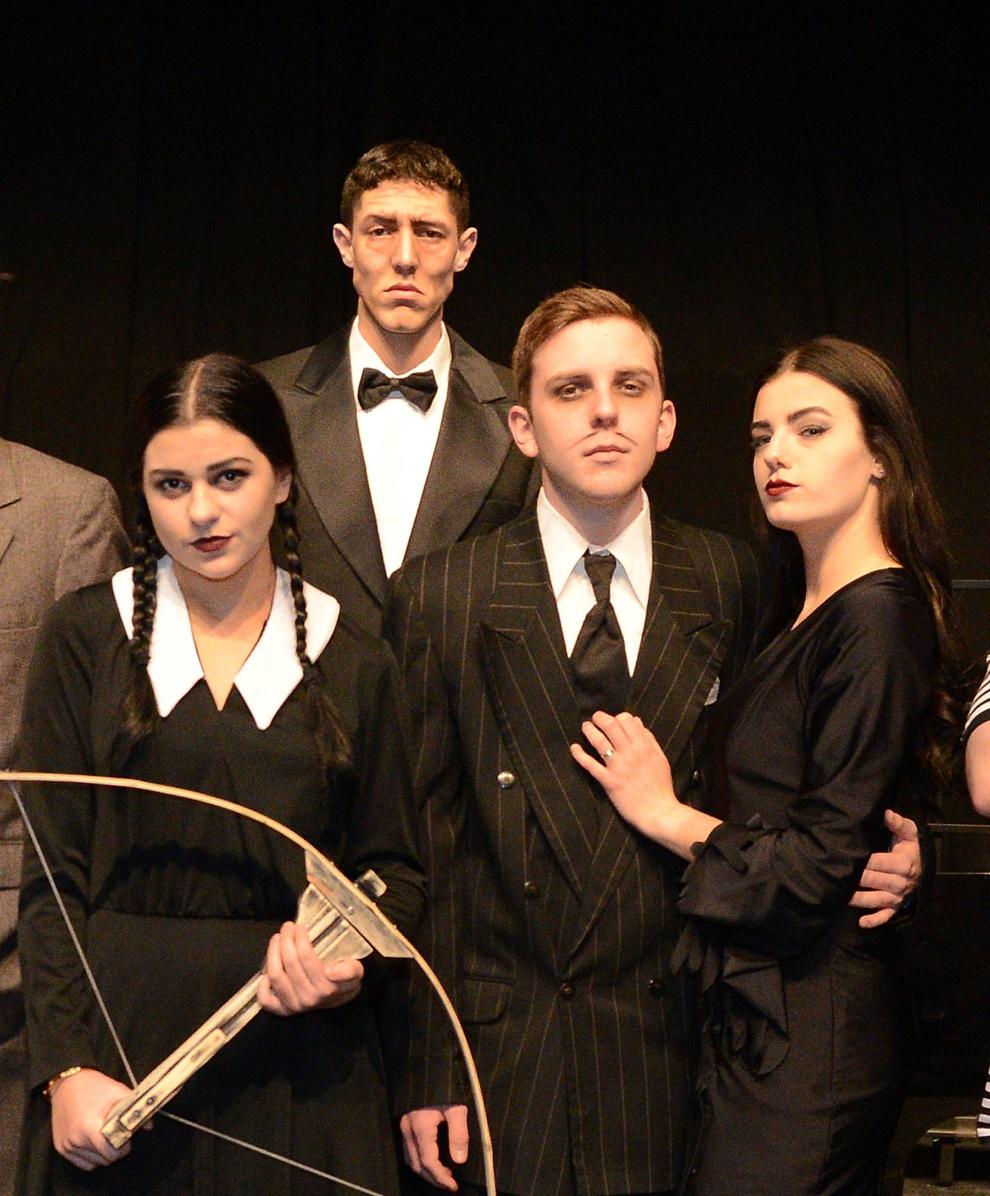 Organizing a production this big is a team effort.
Erin Slenk is the vocal director, Matthew Holt conducts the orchestra, and Elizabeth Fowle, of Taylor Dance, is responsible for the choreography.
"Eugene Cottrell, Pinecrest's band director, is playing first trumpet, and is working closely with the student musicians as we are preparing and rehearsing," says Faw.
The technical crew includes Megan Bankos, stage manager; Whitney Bennett and Jacob Parker, scenic designers; Caleb Brown and Mel Davis, technical directors; and Savanna Haralson, props master.
"Cara Blue is serving as costuming assistant, working alongside Mary McKeithen and Marcie Haberstroh, of Showboat Costuming," says Faw. "Lighting designers Jackson Bankos and Libby Sampson are working with Evan Spivey and Chaz Howe, of Rock-It Productions."
Faw says that his decision on which plays to perform are based on several criteria, but not necessarily the strengths and weaknesses of that particular year's theater program.
"We are fortunate at Pinecrest that we have a large, talented and very well-trained group of performers who love the stage, so it's rare that I'm worried we won't be able to cast a show," he says. "I like to mix up the styles of shows as well. Last year was the classic family favorite 'The Wizard of Oz,' and the year before that was a large cast, heavy dance show, 'Hairspray.' I try to find different styles of musicals so our students are exposed to different genres."
Pinecrest High School is located at 250 Voit Gilmore Lane, Southern Pines. Tickets are $10 at the door. For further information, email phstheatreboosters@gmail.com.