Murder Mystery
Sean Patrick Smith, a Seven Lakes resident from 1983 to 1987 and 2008 to 2019, has released this month a murder mystery set entirely in Seven Lakes in the years 1984 and 2016.
Featuring actual residents past and present, in "Three Miles of Eden," Smith tells the story of beleaguered author Ray McCarthy, who is searching for his kidnapped daughter while desperately trying to undo the brutal murder of his best friend.
Using a time anomaly confined to the three-mile loop around Lake Sequoia, Ray slips into his adolescent self in 1984, locating the child version of his best friend in an attempt to alter his fate.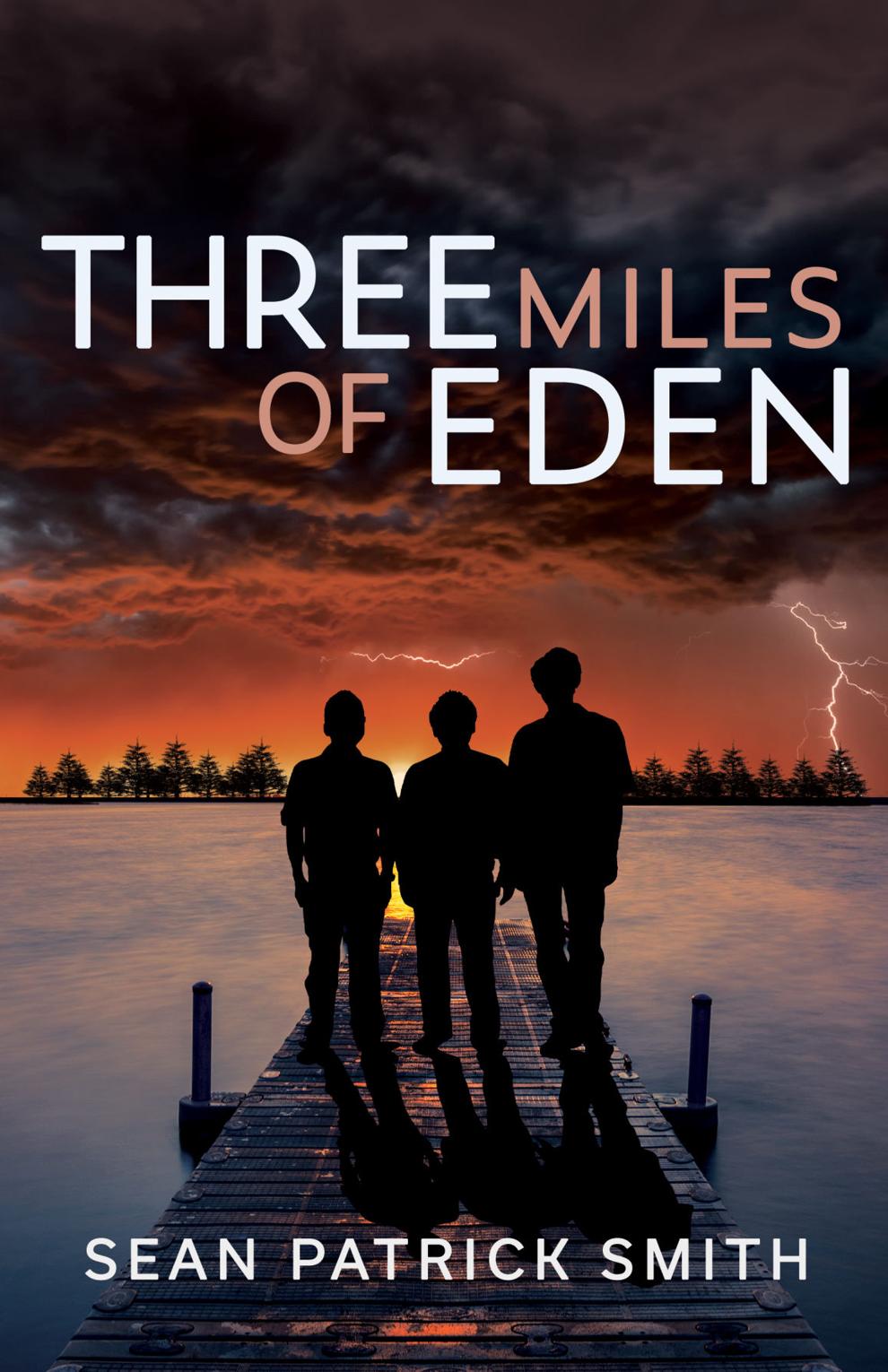 Smith brings his favorite Moore County residents back to life in significant cameos, including Deputy Sheriff Rick Rhyne.
"It's a ride," says Smith. "It is a story close to my heart, set in a place close to my heart. Most of the characters are the kind for whom you cheer, regardless of what they have done. And with the help of pop-culture and music, I think I legitimately capture Seven Lakes in the mid-1980s, but my fellow Gen-Xers will be the judge of that."
Smith is a magazine writer known for an intriguing narrative voice and an endearing ensemble of morally-ambiguous characters pursuing justice, redemption, or a way to become again emotionally whole. His subtly-planted plot twists make "Three Miles of Eden" a must-read for mystery enthusiasts. His protagonist Ray McCarthy makes Three Miles of Eden a must-read for anyone lucky enough to have a lifelong best friend.
Smith divides his time between Pinehurst and Cary. He is the former sports editor of The Pilot, an occasional contributor to PineStraw Magazine, and a former high school English teacher. He has coordinated the services of the developmentally disabled for over a decade in Greensboro.
Smith has appeared in multiple local productions at the Sunrise Theater, the last being "Barefoot in the Park," in 2013.
In 2017, halfway through his initial draft of "Three Miles of Eden," Smith tragically lost his own best friend.
His next book is set in Southern Pines and expected to be published in 2023.
SPPL
The Southern Pines Public Library is currently not hosting in-person programs and has limited some services due to the COVID-19 crisis. However, there are many benefits to being a cardholder, even when you cannot access the physical collection. Our virtual resources can provide support and entertainment all year round and especially through this difficult time.
All ages are invited to register for the Summer Reading Program on the library's website or through the Beanstack App. The summer slide for kids and teens is a large concern this year. Keep them engaged and reading by logging minutes read online to earn entries for prizes. Virtual programs and social-distancing scavenger hunts add to the fun this year: keep an eye on the website and our Facebook page for more information.
Early Childhood
"Little Clips for Little Readers" features fun rhymes, songs, and literacy tips for children aged birth to five and their parents and caregivers. Look for these videos posted weekly on SPPL's Facebook and YouTube channel.
"Livestreamed Story Times" featuring community helpers will air throughout the summer. On July 8, special guests from the Southern Pines Fire Department will read a story and discuss the tools and equipment firefighters use every day. On July 15, Buildings and Grounds staff members will share a story and talk about how they work to keep Southern Pines safe and beautiful. Check Facebook for more information about these special events.
Kids and Teens
Kids grades K-5 are invited to pick up a STEAM Grab-and-Go Bag at the library starting on July 1. These bags will feature all the materials and instructions for activities based on science, technology, engineering, art, and math. Limited availability: call the library to reserve your bag.
Grades 6-12 are invited to participate in a virtual "Nailed It" Challenge. 3 recipes will be posted on Facebook on July 1. Pick your favorite recipe and submit a picture of your creation to lib@sppl.net by July 30.
Adults
SPPL's newest book club, Page Turners, will meet via Zoom on July 28 at 10:30 a.m. Can't make the live meeting? Head over to the SPPL Page Turners Facebook Page to post your thoughts and interact with group members. For more information, email lib@sppl.net or call (910) 692-8235.
Have you been crafting your way through the summer? Come hang out at the virtual Sunday Crafternoon on July 19 at 3 p.m. on Zoom. Show off your creations, get tips from fellow crafters, and chat about ideas. This event will also feature a digital walk-through of Creativebug, an online resource available for free for SPPL cardholders. To join, email lholden@sppl.net.
Calling writers and illustrators: Are you interested in creating fiction, nonfiction, poetry, or comics? Come to the Sunday Afternoon Writing Group. Connect with other writers and artists, chat about your craft, and get feedback about your work. All levels welcome. The next session will meet via Zoom on Sunday, July 12, at 3 p.m. To join, email lholden@sppl.net.
The Southern Pines Public Library is located at 170 W. Connecticut Avenue. The catalog and other online resources are available at www.sppl.net. For account assistance or questions about any of the services mentioned, email lib@sppl.net. Visit the website and Facebook page for the most current announcements and developments.