Here are some most enjoyable novels our readers might enjoy as we head into fall.
June Jones is the quintessential librarian (although she's only 30). The shy woman would much rather spend her time with books than people.
But when the library is threatened with closure, it's time for June to come out of her shell and join the rest of the library regulars in keeping the library open.
For the first time since the death of her mother, June finds herself making friends and even possibly finding a romantic man of her dreams.
A wonderful read for book lovers.
This romance is worthy of a Hallmark movie. Annabelle Martin, lives in Boston, is offered her dream job at a great graphics design studio in Phoenix. The offer comes along at the perfect time. Her relationships with the opposite sex haven't gone so well, and the weather is dark and cold in Boston.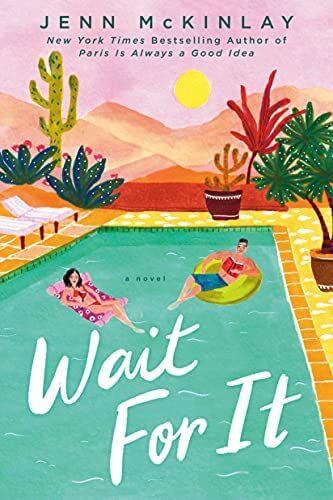 The studio is owned by her good friends from college, and they have arranged a temporary rental for Annabelle as she decides if moving to Phoenix is going to work for her. The catch with the cottage is that it is on the property of the landlord, Nick Daire, who has many rules about what his tenant may or may not do. Based on his notes, Annabelle figures he is some rich old guy who can't be happy about anything.
She is shocked to discover that he is a rich young guy just about to turn 30 and uses a wheelchair after suffering from a stroke. Annabelle tries not to get involved, but soon finds herself trying to encourage Nick in his rehab as well as in venturing out and being with people again.
In spite of themselves, these two can't help but fall in love.
OK, Hallmark and Lifetime. This one would make a cute holiday movie.
We often associate Mary Kay Andrews with wonderful summer reads, but this is a great holiday book.
Ivy Perkins moves from Atlanta to a small North Carolina town. Newly divorced, she has purchased the old farmhouse originally belonging to the Rose family — dependent totally on photos on the internet and a home inspection. She knows she'll have to do some work, but just how much she's yet to discover.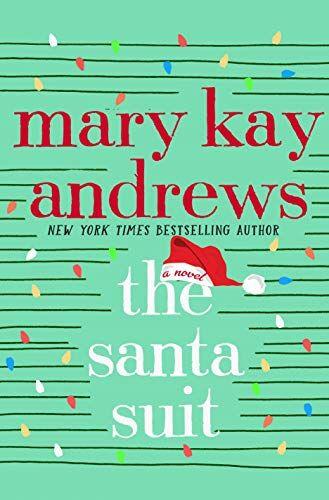 Her real estate agent meets her with the keys, and Ivy realizes that nothing has been removed from the house. Her furniture is supposed to be coming in a couple of days, so she's got to get busy cleaning out everything from clothes to kitchen items. In her cleaning, she runs across a box holding a beautiful Santa suit. A note hidden in one of the pockets draws her attention, and Ivy decides she has to know what happened to little girl who wrote it.
Even though Ivy was really not expecting to make an entrance into her new community so quickly, her quest to find Carlette leads to new friends, all of whom help her and she, in turn, helps them.
It's a quick read that you will not want to put down.
Note: Andrews will be at Weymouth Center Tuesday, Sept. 28, at 1 p.m., to discuss her new book in a conversation with The Country Bookshop's Kimberly Daniels Taws. Tickets are $25 each and include a hardcover autographed copy. Visit www.ticketmesandhills.com.
This amusing debut romance features Rita Chitness and Milan Rao, who were high school sweethearts. That all ended when he broke her heart.
Now they are in their mid-20s. Rita has a career restoring furniture and she has a wonderful boyfriend named Neil. That doesn't work for her mother (or Milan's), who is sure that Milan and Rita belong together. They use the excuse that Milan needs her help in staging a house for his real estate firm.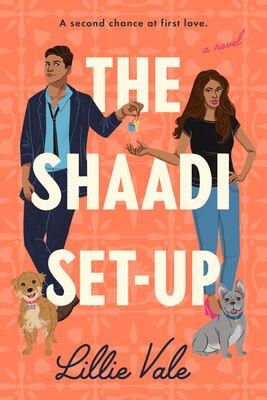 Rita agrees to take on the job, but to prove that she and Neil are meant for each other, she signs both of them up with a dating service so that they will match. The problem is that she actually matches up with Milan.
Rita tries to ignore the inevitable, but spending time together working on the house is leading them to realize maybe their mothers weren't too far off the mark after all.
Set mostly in post-World War II Berlin, Millie Mosbach (known before her move to the U.S. as Meike) and her brother, David, are working in Germany.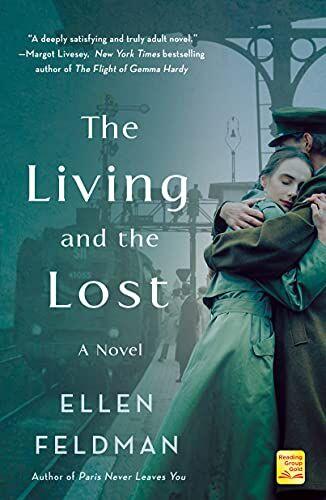 The two escaped to the U.S. just before Kristallnacht, leaving behind their parents and little sister. They are hoping that they might be able to find out what happened to their family. Millie works in the office that roots out Nazis from the publishing word; David works with displaced persons, but has a radical lifestyle (that could be dangerous) at night.
Berlin is kind of a wild place in those days, in spite of (or perhaps because of) the U.S. military presence.
I learned a lot I didn't know about that time period in Germany following the war. Any history fan will enjoy this, even though it's fiction.
Abigail, a 17-year-old from Whistling Ridge, is missing. Her friend Emma feels as though it's her fault because she left her alone at a party, so she is determined to find answers. Emma is positive that Abigail wouldn't have left on her own.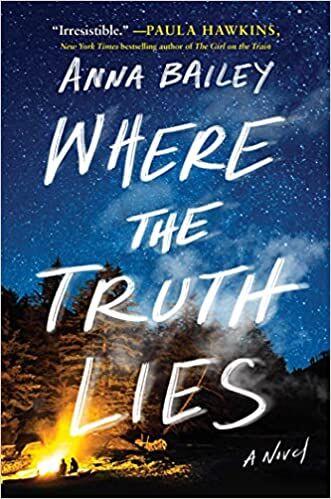 As the police (and Emma) investigate, all sorts of secrets about residents of the community begin to emerge. Abi's brothers, Noah and Jude are each hiding something. Her father hides his temper and abusive nature; her mother hides behind silence. A town preacher and a well-known businessman also come into play.
When it all comes out, the entire town will change.