UNCP Grads
The University of North Carolina at Pembroke announces its fall 2019 graduates. 
Bachelor's degrees were awarded to Stephen Farrell, history; Alicia Flynn, social work; Sara Cole, exercise and sport science; Maggie Smith, psychology, Patrice Soliz, social work; and Mahogany Williams, sociology, all of Aberdeen; Leslie Barrett, sociology; Maria Regalado, sociology, both of Carthage; Arthur Gatling, criminal justice; Judith Lawhon, exercise and sport science, and Kimberly Daly, interdisciplinary studies; all of Pinehurst; Vanness Ross, interdisciplinary studies, of Southern Pines; and Sara Frick, applied professional studies.
Master's degrees were awarded to Timothy Priest, clinical mental health counseling, and DeAnna Thomas, nursing, both of Carthage; Kathryn Hendrix-Lockamy, school administration, of Pinebluff; Victoria Collins, business management and administration, of Pinehurst; Brenda Caddell, nursing, and Selena McNeil, school administration, both of West End.
Graduate
Logan Mattie Watkins, daughter of Bill and Tammie Watkins, of Aberdeen, graduated from the University of Hawaii at Manoa, with honors and cum laude.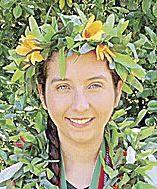 Watkins, who graduated from The O'Neal School in 2016, double-majored in biology and sociology, earning a bachelor's degree in each.
While in Hawaii, Watkins has been a volunteer in the recreational therapy department at Shriners Hospital for Children in Honolulu for the last four years.
She has been accepted at and plans to begin medical school in August at St. George School of Medicine.
New Members
Camden Little, of West End, and Jamie Sandoval, of Robbins, both attending Campbell University; Katie Heffner, of Carthage, attending Queens University, Charlotte; Benjamin Harvey, of Southern Pines, attending the U.S. Military Academy; Alexandra Whipple and Maggie Hakas, both of Southern Pines, and both attending UNC Charlotte, Kelsey Hoehn-Saric, of West End, attending Virginia Polytechnic Institute and State University, and Ashley Sumerlin, of Pinehurst, a student at UNC Charlotte, were among those recently initiated into The Honor Society of Phi Kappa Phi, the nation's oldest and most selective collegiate honor society for all academic disciplines.
University of Mississippi
The University of Mississippi celebrated more than 5,400 candidates for graduation in the Class of 2020 during a live, virtual celebratory event on May 9. The following local students were candidates for graduation: Alizabeth McKenzie Bowlus, of Carthage, is a candidate for a bachelor's degree in criminal justice; and Jacquelyn Elizabeth Ladouceur, of Southern Pines, is a candidate for a bachelor's in multi-disciplinary studies.
"While we aren't able to gather in the Grove and at other beautiful venues on our campus right now for traditional pomp and circumstance, we could not let our originally scheduled Commencement day pass without recognizing the incredible achievements, character and spirit of this class of graduates," said Chancellor Glenn F. Boyce.
Bob Jones University
Salea Alzner, a senior pursuing a bachelor's of degree in biology, from Bob Jones University, located in Greenville, S.C., was hired before graduation as a kennel hand and shift leader at Watch My Wag in Aberdeen. Alzner is a resident of Carthage.
Kevin Thomas, a junior biology major from Southern Pines, was named to the spring president's list at the university.
Julia Swarms, a sophomore cinema production major from Robbins, was among those named to the spring 2020 dean's list.
Stroder Selected
Lauren Stroder, a ninth-grader at Union Pines High School, is a delegate to the Congress of Future Medical Leaders in Lowell, Mass., on June 24-26.
The Congress is an honors-only program for high school students who want to become physicians or go into medical research fields. The purpose of this event is to honor, inspire, motivate and direct the top students in the country interested in these careers, to stay true to their dream and, after the event, to provide a path, plan and resources to help them reach their goal.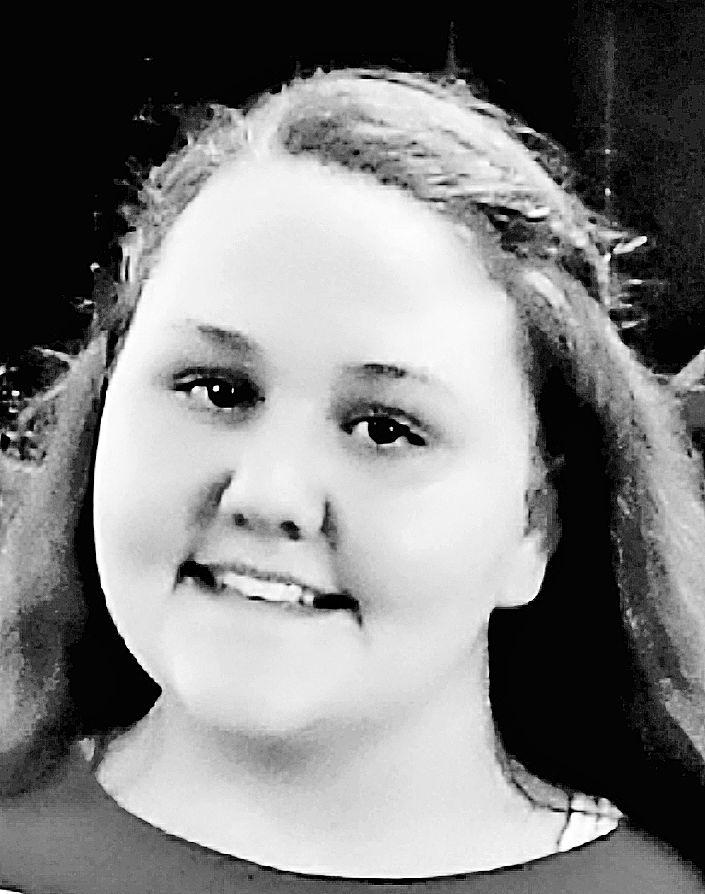 Stroder's nomination was signed by Dr. Mario Capecchi, winner of the Nobel Prize in Medicine and the Science Director of the National Academy of Future Physicians and Medical Scientists to represent North Carolina based on her academic achievement, leadership potential and determination to serve humanity in the field of medicine.
The Congress will be held online due to the COVID-19 situation. During the three-day Congress, Stroder will join students from across the country and hear Nobel Laureates and National Medal of Science winners talk about leading medical research; be given advice from Ivy League and top medical school deans on what to expect in medical school; witness stories told by patients who are living medical miracles; be inspired by fellow teen medical science prodigies; and learn about cutting-edge advances and the future in medicine and medical technology.
The National Academy of Future Physicians and Medical Scientists was founded on the belief that we must identify prospective medical talent at the earliest possible age and help these students acquire the necessary experience and skills to take them to the doorstep of this vital career.
Students Recognized
Central Carolina Community College, in Sanford, has recognized approximately 100 outstanding students for its annual academic excellence awards.
Instructors selected the students who were recognized for academic excellence or for overall outstanding achievement.
Students from Moore County receiving academic excellence awards include Lena Shoffit, health information technology; Elizabeth Jordan, dental assisting; David Peters, welding technology; and Christopher Westerberg, culinary arts.
Carmen Bradford, who is in the medical sonography program, received an outstanding student award.
Graduate
Eliana Nanclares, of Pinehurst, graduated from The University of Tampa on May 9. Nanclares graduated with a Master of Business Administration degree.
The virtual commencement ceremony included 1,752 undergraduate and graduate candidates. The ceremony included remarks by President Ronald Vaughn, special messages from the academic deans and student challenge speakers. Additionally each graduate received a personalized video commemorating their achievement.
Marshal
Kailee Olivia Bennett, co-chief, of Aberdeen is one of 15 students selected as university marshals for Mars Hill University for the 2020-2021 academic year.
University marshal is the highest academic honor at Mars Hill University.
Rallython
Emerson Frizzell, of Pinehurst, who along with 47 teams and more than 800 participants, helped the University of Vermont's sixth annual student-led fundraising event Rallython raise a record-breaking $140,813.29 for theUniversity of Vermont Children's Hospital.
Rallython is a student-led yearlong fundraiser which culminates in a 12-hour dance marathon, signifying the average length of a nurse's shift at Vermont's local Children's Miracle Network Hospital. During RALLYTHON, which took place on Saturday, Feb. 22, students heard stories from patients' families treated at the UVM Children's Hospital and engaged with champions — current and past patients of the hospital, while fundraising, participating in games, and dancing until the final reveal their annual fundraising total.
Graduate
Willa Catherine-Ci Mitchel, daughter of Roger and Betsy Mitchel, of Southern Pines, graduated from Chapman University's Dodge College of Film and Media with a bachelor's of fine arts in creative producing.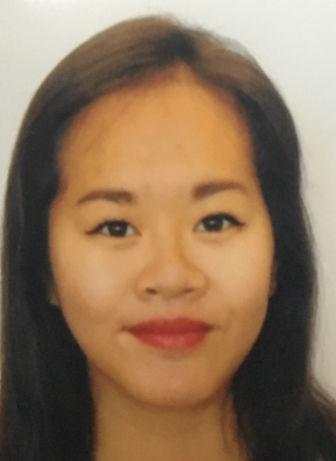 Mitchell graduated from Pinecrest High School in 2015 and spent the next two years at the N.C. School of the Arts in Winston-Salem, in its film school before transferring to Chapman. She will be residing and working in the Los Angeles area.
Chapman University is located in Orange, Calif., and Dodge College is recognized as one of the top film schools in the world.
President's List
Hannah Lee Lassiter, of Seven Lakes, was named to the president's list at Campbell University for this semester.
Lassiter, a graduate of North Moore High School, is a rising senior, majoring in Spanish. She is the daughter of Anne H Lassiter, also of Seven Lakes.