Jacob Jadon Lee, an ex-paratrooper who drunkenly assaulted the elderly owners of a local bed and breakfast, will spend the next 12 to 18 years in prison.
Lee, 26, pleaded guilty Thursday to assault with a deadly weapon with intent to kill and other charges in connection with an attack that occurred Feb. 23, 2020, at Duncraig Manor in Southern Pines. Donald and Caroline Naysmith, the manor's owners, both suffered serious injuries following a break-in at the property, where they also live.
District Attorney Michael Hardin, lead prosecutor for the case, said Lee, then an active-duty soldier attached to the 82nd Airborne Division at Fort Bragg, had been drinking with other individuals in downtown Southern Pines on the night of the incident. A visibly intoxicated Lee separated from the group before walking to Duncraig Manor, Hardin said.
Donald Naysmith, 75, testified that he heard loud noises about 3 a.m. and went downstairs to investigate. Having exchanged words hours earlier with some rowdy guests of the inn, he assumed they were behind the disturbance.
Instead, he saw Lee ransacking Duncraig Manor. The intruder, he said, was standing amid thousands of dollars worth of destroyed property.
Donald Naysmith said he fell to the ground after being "backhanded" by Lee. When he rose to his feet, the innkeeper was struck by a sconce that Lee had pulled from the wall.
He lost consciousness before being dragged by Lee down a hallway littered with broken glass and other debris. Lee used his fists to pummel the unresponsive man and at one point "stomped" on his body, according to findings shared in court.
Caroline Naysmith, 76, went down to check on her husband. She saw him being assaulted and tried to intervene, but was thrown to the floor by Lee.
The impact broke two of her ribs and two of her vertebrae. Lying in pain, she watched as two guests of the inn forced Lee out of the room.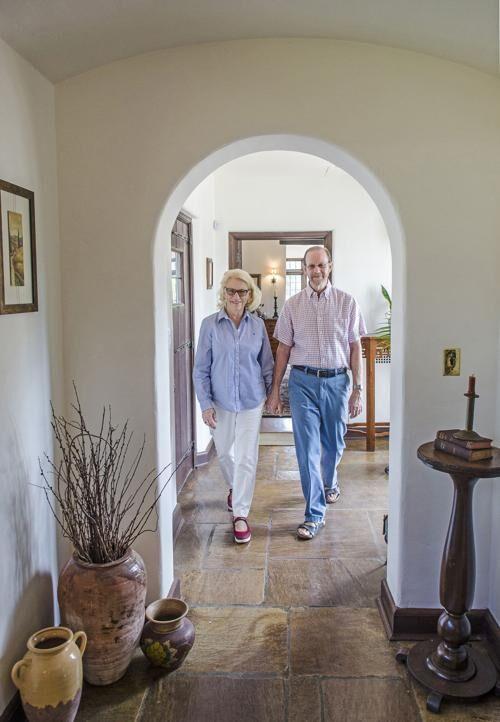 Donald Naysmith, who regained consciousness in the hospital four hours later after suffering a brain hemorrhage and several neck lacerations, said video from the inn's security system showed Lee spent about 11 minutes in the manor. He caused more than $200,000 in property damage.
Lee was charged with first-degree burglary, assault with a deadly weapon inflicting serious injury, assault with a deadly weapon with intent to kill, assault on a female, injury to personal property and injury to real property. He pleaded guilty to all six offenses.
The Naysmiths attended Thursday's hearing in Moore County Superior Court, during which Lee was represented by attorney Eddie Meacham. Judge Michael Stone allowed Lee, now sporting long hair and dressed in an orange-striped jumpsuit, to address the couple.
Lee asked for their forgiveness, saying he could not explain why he broke into Duncraig Manor and attacked them. His blood-alcohol level that night was 0.11, higher than the legal limit but — as noted by both Hardin and Meacham — lower than expected given the grievousness of his actions.
"I don't know what happened," Lee said as he choked back tears. "I've always tried to be good and follow the rules. Tried to protect my country. I know I have to face the consequences of what I did, but I ask that you please forgive me."
The couple said they felt no malice toward Lee. "I care about you, I pray for you, I love you and Jesus loves you," Caroline Naysmith said. "I want to see you in heaven someday."
In a phone interview after the hearing, Hardin said the Naysmiths are "phenomenal people."
"It was a terrible situation for them," he said. "However, they were equally concerned with the defendant and what was going to happen to him — if he was going to learn and grow from this. They wanted him to understand that he had done wrong, but they also wanted him to find some internal peace."
He added: "You just don't find a lot of people like the Naysmiths. They're Christians and they practice what they preach."