A former Army Reserve officer was found guilty Tuesday of multiple misdemeanor offenses following his disruption of a Juneteenth celebration in Pinebluff, but he avoided what would have been his second conviction for ethnic intimidation.
Russell Thomas Langford, 41, was sentenced to 18 months of probation by Judge Regina Joe for littering, injury to personal property and disorderly conduct in connection with a series of disturbances that occurred on June 19 at Cardinal Park, a venue of historical significance to the Black community in Moore County.
Langford, who served in the military from 2003 to 2019, had been accused before of harassing members of a marginalized community. He made national news in 2016 after police said he threatened to kill Muslims and left packages of bacon — a food forbidden by Islamic law — at a mosque in Raeford. He later pleaded guilty to ethnic intimidation in federal court.
Mitch Capel, manager of Cardinal Park, said last year's incident began when Langford, who is white, drove his pickup truck through the private property while flipping a middle finger to people attending a Juneteenth event. Capel, who is Black, alleged that Langford then "discharged firearms" from his own property on Prosperity Way, which is near the park.
Langford returned to the park, Capel said, and began tossing out bumper stickers in support of former President Donald J. Trump. He later used "racial slurs" while questioning the event-goers' knowledge of Juneteenth, Capel said.
Juneteenth commemorates the date that enslaved Black people in Galveston, Texas, finally learned they had been freed under the emancipation proclamation signed two-and-a-half years earlier by President Abraham Lincoln. Two days before the celebration at Cardinal Park, President Joe Biden signed a law recognizing the observance as a federal holiday.
In a video submitted as evidence in Moore County District Court, Capel and other individuals are seen escorting Langford out of the park. The video then shows Langford striking a wooden gatepost three times with the back of his truck before driving away.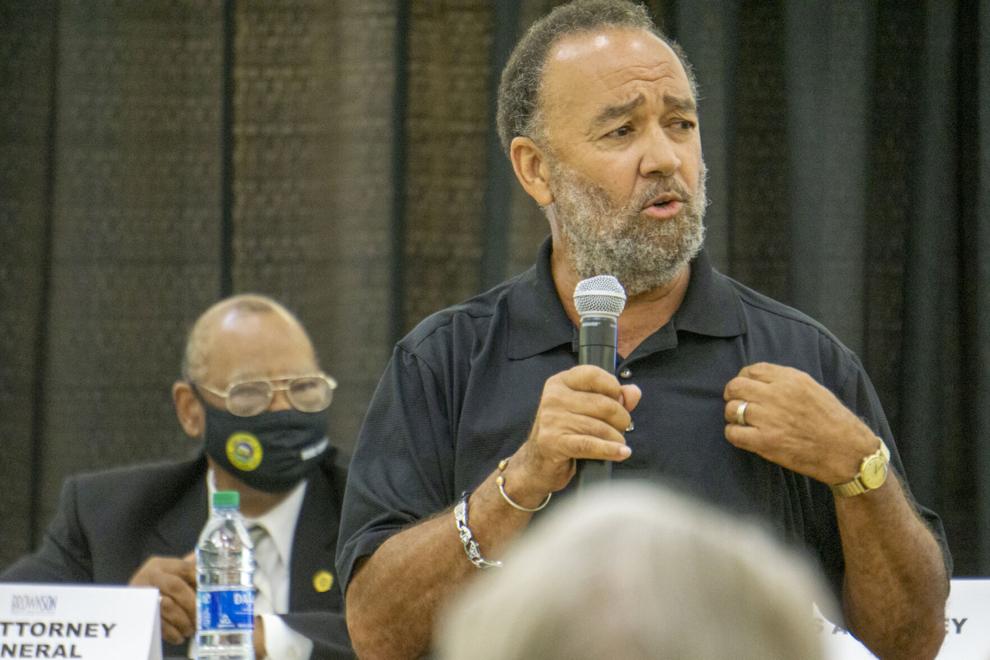 In the eyes of prosecutors, the property damage caused by Langford was enough to charge him with ethnic intimidation under state law, which makes it a Class 1 misdemeanor to "damage or deface the property" of another individual "because of race, color, religion, nationality, or country of origin."
Joe, who herself is Black, disagreed, ruling that Langford was not guilty of ethnic intimidation. In a phone interview after the trial, District Attorney Mike Hardin said he was disappointed with the verdict, but "understand[s] the judge's reasoning."
"From a legal standpoint, I think she was following the strict letter of the statute," Hardin said. "That's a hard decision to make but I think she made the decision that she believed was right, and that's all you can ask from a judge."
The challenge created by the statute, Hardin said, was showing that Langford intended to damage the gatepost because of Capel's race.
"When you watch the video, there's no doubt that he's trying to start trouble," Hardin said. "But the question is did he go there with the intent to damage the property, or did he go there with the purpose to start trouble and then ended up damaging the property?"
Langford did not testify during the trial. His privately retained attorney, Kelly Dawkins, argued that he did not deliberately strike the gatepost and suggested that unspecified psychological issues and alcoholism may have contributed to Langford's behavior at Cardinal Park.
In an interview after the trial, Capel said he appreciated the work done by prosecutors and accepted Joe's rationale.
"The judge did the best she could do within the law, but I just don't understand how someone can ride through an African American-owned park on a national, federal African American holiday with their middle finger up, using the N-word, taunting and being belligerent, and that's not considered ethnic intimidation," Capel said. "If that's not ethnic intimidation then what is? That statute needs to be changed."
Cardinal Park was established along the shore of a spring-fed lake in Pinebluff by Capel's parents in the early 1960s. At the time, it was one of the few places in Moore County where Black people could go swimming.
Capel's father, the late Felton Capel, was known for breaking racial barriers. He led the push to integrate local schools and was the first Black person elected to the Southern Pines Town Council.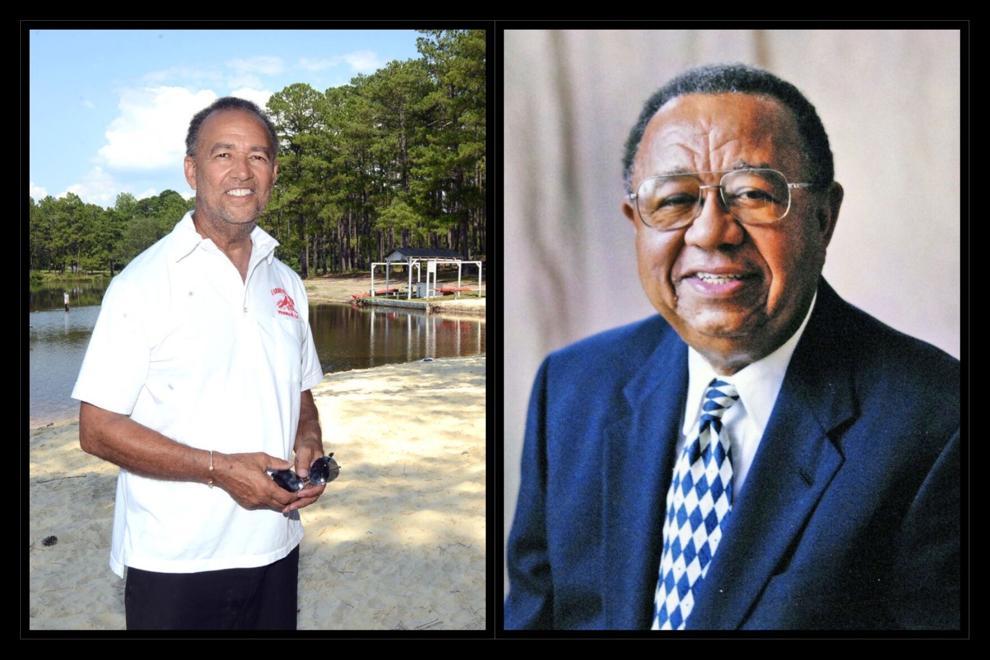 In addition to managing the park, Mitch Capel is a professional storyteller who performs under the stage name Gran'daddy Junebug. He said he had initially been reluctant to pursue charges against Langford because he feared the incident would overshadow the otherwise successful Juneteenth celebration, which was attended by more than 750 people.
But then he asked himself: "What would my father do?"
"He always sought justice and always did things because they were the right thing to do," Mitch Capel said. "He wouldn't have let it go, and I couldn't let it go. I have to live with myself, and I had to know that I did what was right and that I stood up to hatred."
Although Langford was not found guilty of ethnic intimidation, Hardin said he was pleased to see him convicted of the other crimes he committed on Juneteenth.
"I think everybody, even Mr. Langford, knew that he had acted inappropriately and violated the law," Hardin said.