An Eagle Springs firefighting apparatus was damaged late Saturday in a hit-and-run.
The damaged vehicle, a tanker belonging to the Eagle Springs Fire Department, was returning from a house fire in Robbins when it was struck by a Chevy Silverado pickup truck.
Fire Chief Michael St. Onge said the truck slammed into the tanker, a vehicle that is used to transport water to firefighters, after crossing the center lane of the roadway. Authorities said Luis Rodriguez James, the 33-year-old driver of the Silverado, drove away in the heavily damaged truck, which lost a front tire in the crash.
ames traveled a short distance, St. Onge said, before abandoning the truck and fleeing on foot. He was later arrested by the state Highway Patrol and charged with hit-and-run causing property damage and driving while license revoked.
St. Onge said the incident has temporarily put the tanker out of commission.
"The damage was pretty extensive," he said. "And unfortunately a tanker is not something you can just take to a local body shop."
According to St. Onge, the tanker is often used to assist fire departments in neighboring districts. Until it is repaired, tankers may need to be summoned from other fire stations to transport water to Eagle Springs.
"We've notified the surrounding districts, and a lot of the other stations have offered to help us out," St. Onge said.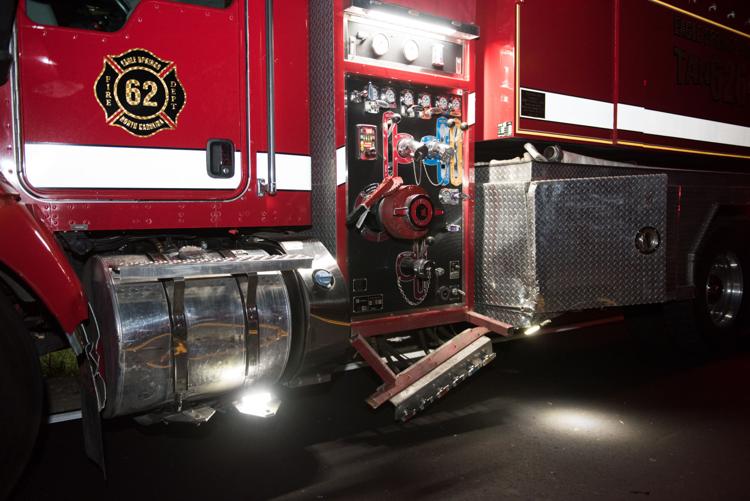 The timing of the crash, he said, was especially unfortunate. Being without a tanker on the Fourth of July means the department will have reduced capability during a holiday in which fireworks-related blazes are not uncommon.
St. Onge is hopeful that the tanker will be fixed soon. While the cost of repairs should be covered by the other party's insurance, he said the process may take slightly longer than normal because the driver of the pickup was not the truck's owner.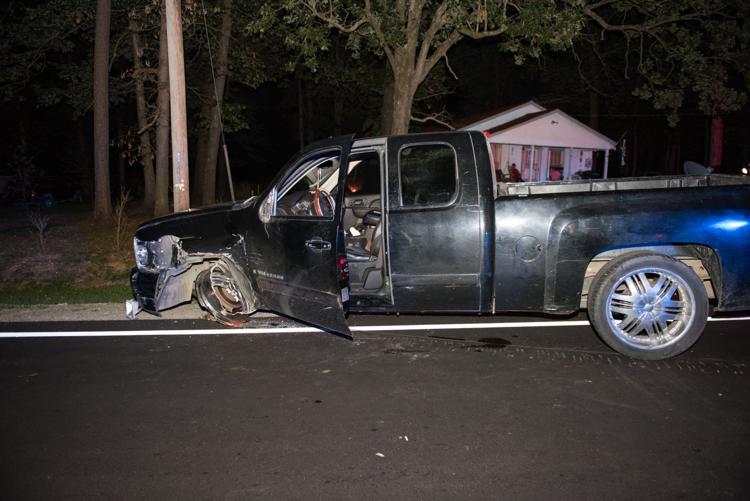 The crash is a minor setback for a rural fire department that has experienced several successes since St. Onge took over three years ago. The station has been awarded more than $140,000 in grants to buy new equipment and recently reduced its North Carolina Response Rating System score from an eight to a five.
Under the rating system, a lower score is a higher grade. It reflects the department's improved performance and should lead to reduced insurance rates for homeowners in the district.
"This is a pretty extensive inspection that we have prepared for in the last two and a half years," St. Onge said in a statement last month. "A lot goes into an inspection that all members have to participate in and help to make a positive rating happen."