There are at least 1,000 fewer people sleeping on the floor these days, thanks to a local business owner and the generosity of the community he serves.
Seven years ago, Keith Moneymaker took over Sweet Dreams Mattresses & More, a Southern Pines-based family business that his parents founded in 2002. When Hurricane Matthew caused widespread devastation in October 2016, Moneymaker was inspired to donate a truckful of mattresses to needy families.
Not ready to call it quits after one good deed, he connected with a friend, Mike Erwin, to help him realize his vision. In July 2017, Dreams 4 All Foundation officially received tax-exempt status.
His phone is seldom quiet.
In the past two weeks alone, Dreams 4 All delivered 39 gently used mattresses to storm-ravaged families in Robbins, and seven new mattresses to the nonprofit Bethany House in Southern Pines.
"The mattresses we took to Robbins weren't even in that good of shape, but we were told the need was so great, they would take whatever we had on hand," Moneymaker said.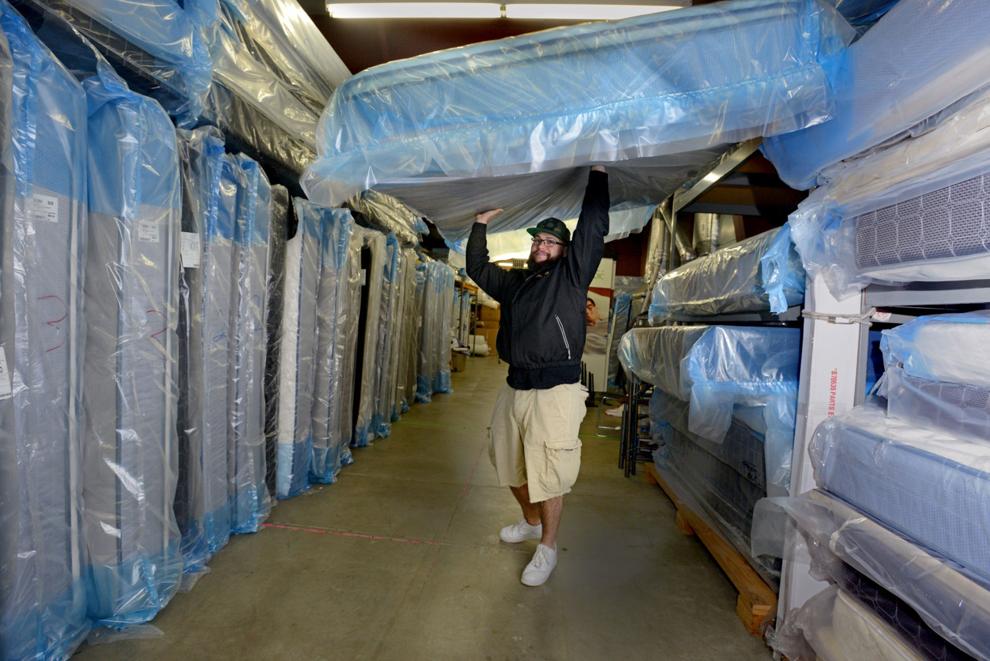 For Bethany House, a sober living environment for women recovering from substance abuse, he reached out to Spring Air of Greensboro for a donation.
"I am blessed to have the means to say 'yes' to people in need. Being in the mattress business, I found a basic need that nobody thinks about, and I've been able to fulfill it."
Sweet Dreams bills itself as the largest mattress and headboard showroom in the state. The company offers a white glove delivery service with every purchase, which includes free delivery, set-up of the new mattress set, and removal of the old set.
Moneymaker said that many of the donated mattresses are in relatively clean, gently used condition and can be repurposed. However, he's been actively fundraising so he can construct a sanitizing box to properly clean donated mattresses. He estimated he's raised 20 percent of the necessary expense thus far.
"We held a block party and had a huge turnout for the event," he said. "That raised over $13,000, and we will continue to seek donations and will have another fundraiser next year."
But he's not ready to stop at just mattresses.
Moneymaker is now in the process of securing a large warehouse space to expand his charity to other essential living furniture, such as couches and dining room tables.
"This is not about towels and linens, or little bookshelves. What we are talking about are collecting and redistributing those large furniture pieces that families may need but have difficulty purchasing, or getting these items moved to their home," he said.
With those plans in the works, Moneymaker is also recruiting more volunteers. In particular, he needs individuals capable of moving heavy furniture items to donate their time one to two days a month, and volunteers with experience driving a truck.
"This really hits home for me. Unless you go out on a delivery, it is hard to explain the feeling of taking a bed to somebody who has nothing," he said.
Sweet Dreams Mattresses & More, and the Dreams 4 All Foundation are located at 150 Commerce Ave. in Southern Pines. For more information on volunteering, donations or to seek assistance, visit the Dreams 4 All Foundation page on Facebook, or call (910) 975-7668.