If you see a football-shaped swarm of bees, count yourself lucky to witness this unique spring phenomenon. And for goodness sakes, don't harm the bees!
Swarming is part of a honey bee colony's natural means of reproduction. It usually occurs within a two-or-three week period -- and this is that season here in the Sandhills.
"You might see a swarm hanging in a tree or even on a bumper of a truck," said Dwight Young, past president of the Moore County Beekeepers Association. "If you see them, don't try to kill them. You will just aggravate them."
Instead he recommends that you call a professional beekeeper, like himself, or reach out to the Moore County Cooperative Extension Office to get put in touch with someone who can safely relocate the wild hive to a more appropriate location.
Protecting bees is vital for the environment and agriculture. One-third of our food in the U.S., including 130 fruits and vegetables, depends on pollination from honey bees and other insects.
Unfortunately, swarming -- while a natural process -- creates a vulnerable time in the life of honey bees. It happens when a queen decides that her hive isn't large enough, or food sources are sparse, and she will send out "bee scouts" to find new quarters.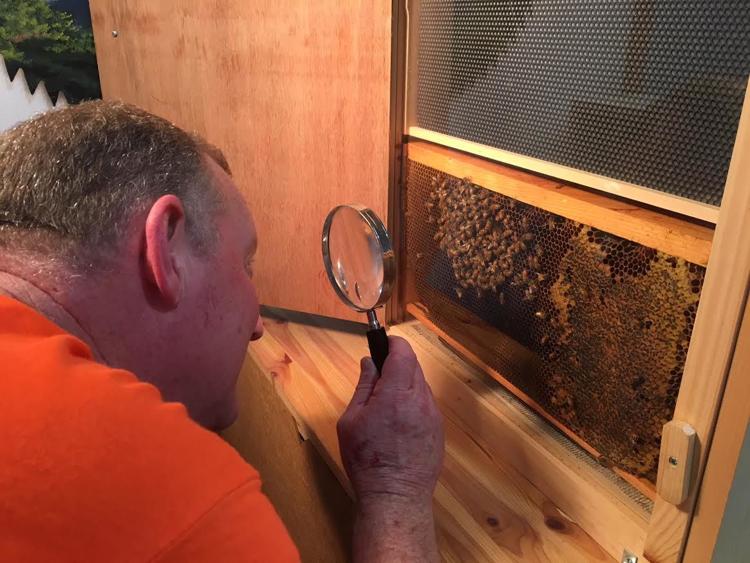 "You can put 10 beekeepers together and you'll get 10 different opinions why they do this," Young said, with a smile. "Sometimes a queen will move for no apparent reason."
But the swarm can starve if a new nesting spot is not found quickly enough. This can be especially true when there are weather cycles like we are enjoying now: warm days followed by cold or rainy spells.
The challenge for homeowners is when a swarm tries to set up camp in their roof or eaves. Young said if he can get to the swarm easily, he doesn't charge anything for his services; however, if the swarm gets inside a wall, it can be a costly problem.
"If you have a swarm coming into your attic, don't try to kill them. The queen will be protected and she'll move deeper into the space," he cautioned. "And don't bother calling an exterminator because they will turn around and call me or another beekeeper for help."
Young started raising bees on his West End property, and selling honey locally as Southern Gold Bee Farm about four years ago. He also visits schools and libraries to educate children about the importance of honey bees.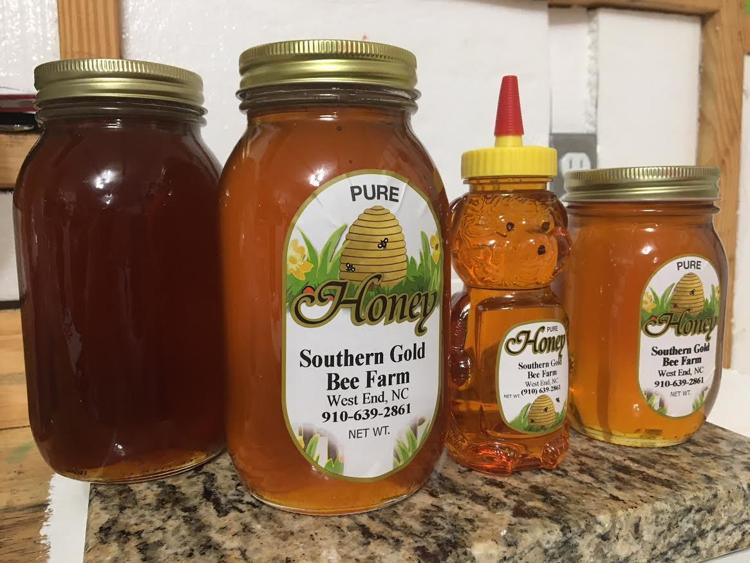 "I needed a hobby," he laughed. "And this is a neat business. Nothing is ever wasted, whether it's honey or the beeswax. Everything gets used."
If you see a bee swarm and need assistance, call Dwight Young at (910) 639-2861 or email headstone1962@yahoo.com; or call the Moore County Cooperative Extension Office at (910) 947-3188 and they can provide a list or direct you to a Moore County beekeeper in your area.