Arthur Donadio, a longtime Moore County attorney, has announced his intention to enter the 2020 race to become district attorney for the new prosecutorial district combining Moore and Hoke counties.
Donadio, a Republican, said he is endorsed by sitting District Attorney Maureen Krueger, who has served as Moore County's top prosecutor since 2007. Krueger said in March that she planned to seek a fourth term, but she has since decided to withdraw her bid.
"In late summer, Maureen announced that she wasn't going to run after all, and she asked if I wanted to," Donadio said. "At first that wasn't my plan. Then folks started coming to me and asking me to run. I really started thinking about it, and I realized I've been making my home here in Moore County since I started out."
Donadio received his law degree from Campbell University. He and Krueger both began their careers under District Attorney Garland Yates in Randolph County.
"We started with Garland on the same day," Donadio said. "We were the new kids in town."
Donadio has since represented clients in Moore County through private practice and as a public defender. He reunited with Krueger earlier this year, joining her office as an assistant district attorney.
"I combine the experience, the legal knowledge, the judgement and the temperament to succeed Maureen and be the best choice for (district attorney) in Moore and Hoke counties," Donadio said. "I'll do everything in my power, within the bounds of the law, to serve and protect the people of Moore County and to take care of my law enforcement officers — to make sure that they don't have to feel like they're wasting their time out there.
"I hope people will stand back and remember that our constitution guarantees everybody representation," he added, "and they ought to have the best representation they can get. The people of Moore County should want a top prosecutor who is going to treat them as his client the way I've always treated my clients. They deserve the best they can get within the bounds of the law."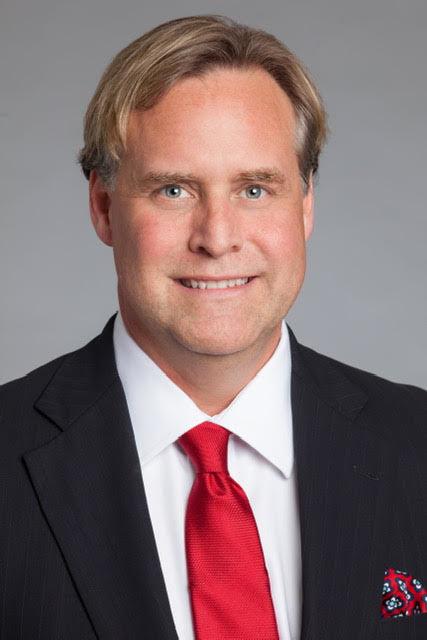 He is expected to be challenged by Michael Hardin, chief assistant district attorney for Hoke and Scotland Counties, during the Republican primary in March. A resident of Southern Pines, Hardin touted his "winning track record" in a statement announcing his candidacy.
"I have a track record for the successful prosecution of serious, high-profile felony jury trials," Hardin wrote. "I also have extensive management experience in a two-county prosecutorial district, having served as both the senior assistant district attorney in Hoke County and the chief deputy assistant district attorney for both Hoke and Scotland counties."
Hardin said he has "tried thousands of cases" over the past 22 years, with most of his career "concentrating on the prosecution of rape and child sex offense cases." For the past three years, he has "primarily handled homicide cases, including capital murder."
Writing in the announcement, Hardin said he has been involved with several nonprofits and civic organizations in the area.
"My family and I are committed to this community," he wrote. "It is our home, and we care deeply about building strong relationships within the community, which is why I have extended my community involvement to organizations outside of the courthouse."
Hardin said his "extensive experience in the management of a two-county district" makes him qualified to oversee the new prosecutorial district.
"I believe my longstanding dedication to the public and to victims of serious crime make me the clear choice in the 2020 Republican primary," he wrote.