Duke Energy Progress said more than 530 customers in Pinehurst lost power after a vehicle struck one of the company's utility poles on Monday.
The outage was reported about 1:14 p.m. near The Cradle at Pinehurst Resort. Residents lost service in neighborhoods along Beulah Hill and Morganton roads.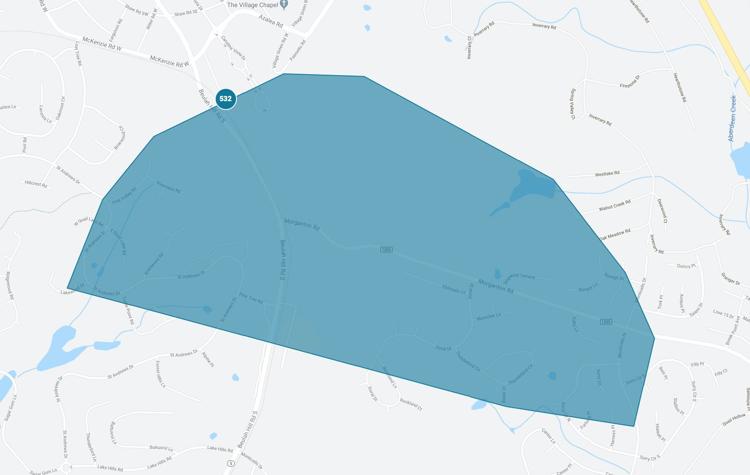 Linemen were still working at 2:15 p.m. to replace the pole, which snapped in half. Traffic lights were out at the intersections of Morganton Road and Monticello Drive on N.C. 5.
Duke Energy said power should be restored to the affected customers by 4 p.m. Information was not immediately available about the cause of the accident or the condition of the driver.