Three years ago, two new businesses opened up side-by-side in the Southern Pines Village shopping center on Brucewood Road. If you looked at the basic selection criteria for a franchise location, both seemed doomed to fail.
"With our demographics, Clean Juice called us up and said, "We don't think you are going to make it," said Lori West, who also owns and operates the Southern Pines Pure Barre fitness studio with her husband, Lane.
But the Wests knew what the corporate reports on population density, traffic patterns and site visibility didn't capture. They saw southern Moore County growing and folks seeking out the high quality services and brands more typical of a metro area.
"If you just look at Moore's demographics, we should not be doing what we can do. I'd love to say we have the secret sauce. But we knew the market and we have a great staff. That is why we're doing so well," Lori West said.
"That is something corporate doesn't always understand. Both Pure Barre and Clean Juice were hesitant because the demographics don't show this area would support such young, trendy businesses.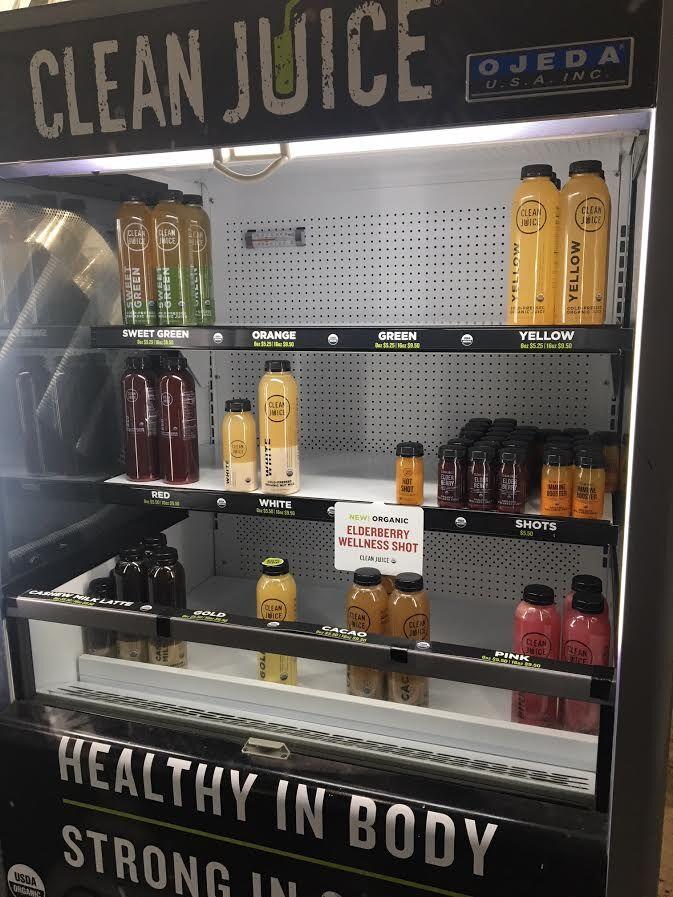 Last month Clean Juice, the country's first and most prolific USDA-certified organic juice bar franchise company, named the Southern Pines location as its single-entity Operator of the Year.
The "Juicy Award" was based on positive customer experience, secret shopper reports grading the location's cleanliness, friendliness and accuracy of orders, in addition to weekly sales and overall management. Their best sellers include protein shakes, acai bowls, cold pressed juices, plus sandwiches and salads.
"Winning was a total surprise for us," said Lane West, noting there are 140 Clean Juice locations. "Some days you scratch your head and wonder if what you are doing is making a difference. You wonder if anybody is really paying attention because there is a human factor. We are not perfect every day, some days you stub your toe."
Right next door, Allison Blough also faced an uphill battle to get her preferred franchise location approved when she went to open Splash and Dash Groomerie & Boutique in 2018.
A former marketing consultant, Blough decided to go into business for herself when her husband's military career brought them to this area.
"I am a dog lover and the pet industry is a really wide open space," she said. "I liked the idea of a place where people would feel comfortable to bring their pet. Especially in the military community, where you move around so much, dogs are not backyard animals. They are members of the family."
The Splash and Dash business model is based on a monthly membership service for bathing and grooming, in addition to a curated boutique shop. Many of the toys and items, like dog collars, are made from recycled materials. The treats are all made with human-grade ingredients.
"When I met up with the franchise owner and began looking into it, they told me I really needed to go to Fayetteville. It is bigger and there is so much more there," Blough said,"so we looked at Fayetteville. But I really liked Southern Pines."
Blough asked Splash and Dash to rerun the population and traffic numbers to include all of southern Moore County.
"I was like, I wish you could get in your car and drive around here. Everywhere you go there are people with dogs and it has this village feel," Blough said. "I stuck in my heels and said, 'This is where I want to be."
"Everything in my gut said this is a good fit for us."
In less than two years, the Southern Pines Splash and Dash was the first location in the company's network to enroll 500+ dogs in its membership program.
They've also been named Best Pet Grooming for the past two consecutive years in the Best of the Pines contest sponsored by The Pilot. "That was huge. People really got us here and got on board," Blough said.
Splash and Dash's sales figures have been equally impressive. Despite or possibly as a result of the pandemic, the store's year-over-year numbers were up 20 percent in 2020 even though they temporarily shuttered for several weeks.
"Maybe it's because people were home all day with their dogs so they were a bit more tuned in," Blough said. "But now we're wrapped up the first quarter of 2021 and our same store sales are up 27 percent."
In fact, as Scott Blough gets ready to transition into civilian life after serving as a physician assistant with Special Forces, the couple recently took on ownership of a second Splash and Dash franchise in McKinney, Texas.
"After COVID happened and we had to convert to Zoom meetings and the way the world worked remotely, we decided it would be possible to run that shop. But only because we knew Scott was retiring," Allison Blough smiled. "Running two businesses is a lot."