Moore County continues to see cost increases for disposing of recyclable materials.
The Board of Commissioners on Tuesday morning unanimously approved a $140,0000 contract with a Fayetteville company to handle all but glass for the current fiscal year that began July 1.
That represents a $44,000 increase over what it paid Pratt Recycling for the previous year.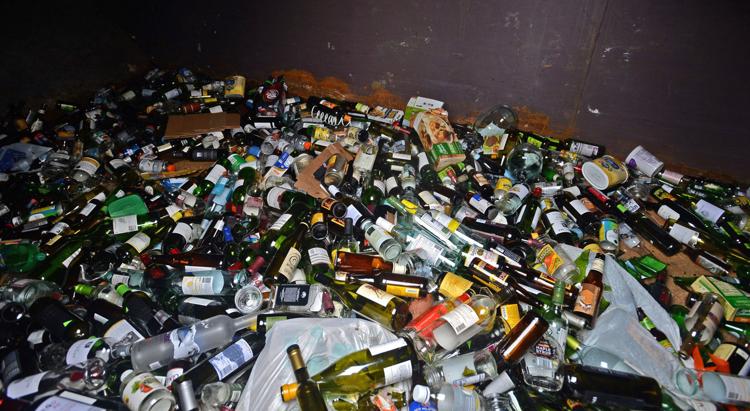 Prior to acting on the contract for the current fiscal year, commissioners also approved an amended contact with the company for the previous fiscal year totaling $96,213, which is $7,213 over the original amount.
"The price is going up for recycling," Public Works Director Randy Gould told the commissioners.
In anticipation of that, the county quadrupled the recycling tipping fee charged by its landfill from $25 to $100 a ton this year.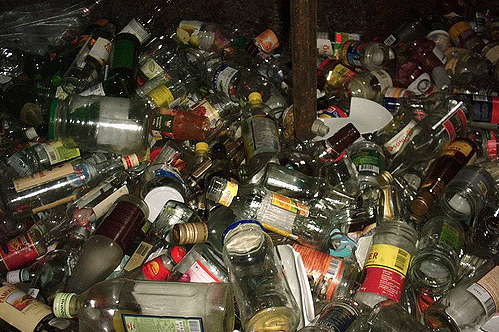 Gould told the commissioners that the county collects recycling materials that are brought into its seven collection sites and transports them directly to Pratt. He said the towns and some individual residents bring recycling materials to the transfer station at the county landfill on N.C. 5, which are loaded on transfer trailers and hauled to the Pratt material recovery facility.
The commissioners also approved an amended contract with a company that hauls the recyclable materials to Fayetteville that is not to exceed $75,000 that runs through Sept. 30.
Gould told the board that the county contracts with a separate company to dispose of glass.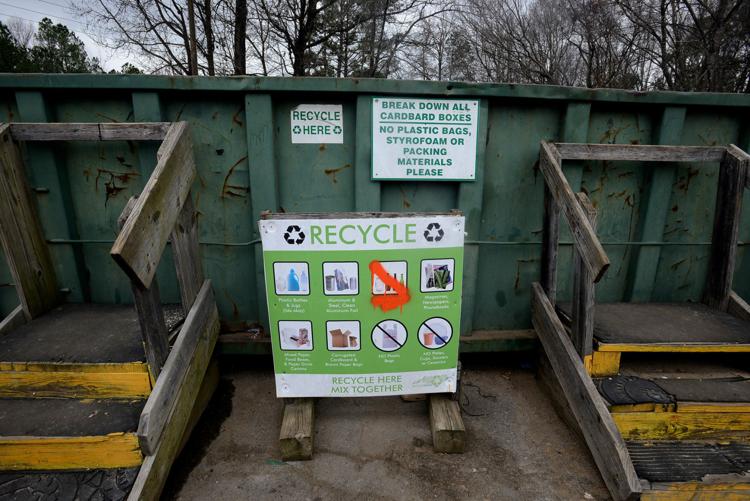 Gould also informed the board that Chad Beane, the solid waste and recycling division manager, resigned and has taken a new job elsewhere. He introduced Andy Wilkison, who has agreed to serve in that position on an interim basis. Wilkison, who retired as Pinehurst village manager in 2014 after a 26-year career, had previously served as the county's interim human resources director.
Also during the meeting, commissioners held a perfunctory public hearing regarding the issuance of $42 million in tax-exempt bonds by the Public Finance Authority of Wisconsin to Penick Village in Southern Pines to refinance existing debt and finance new improvements.
Attorney Jeffrey A. Poley, presenting Penick, told the commissioners that in order to do this, a local public hearing and approval is required to meet the requirements of the Internal Revenue Service.
"There is no liability to the county whatsoever," he told the commissioners. "It is completely the debt of Penick Village."
He said the "most cost effective way" to refinance existing debt and finance some new projects is through tax-exempt bonds.
"Because interest rates for these types of financing are at historic lows, time is of the essence," it said. "Penick Village will be solely responsible for repayment of the bonds."
No one asked to speak at the public hearing.
Commissioner Louis Gregory, who made the motion to approve the issuance, said Penick Village "provides a very valuable resource to the people of Moore County."
"The need continues to increase," he added.
Board Chairman Frank Quis made clear that the bonds will not add to the county's debt and that it has no financial responsibility for them.
* Commissioners unanimously approved a 48-month lease/purchase agreement for 120 Lenovo laptops for Pinecrest High School teachers, for $116,499, with the payments spread over four years, according to Mike Metcalf, executive officer for academics and student support services.
The school system will acquire leased devices for a final additional payment of $1.00.
Metcalf said teachers at Southern Middle, West Pine Middle, and Pinecrest High Schools continue to use laptops purchased in 2012 and are three years past a normal refresh cycle. He said the Moore County Schools Digital Learning Fund of $750,000, funded by the county, for 2020 fiscal year does not provide enough funds to refresh laptops for all teachers in grades 6-12 at these three schools.
"Based on the specific hardware details and greatest risk to failure of the devices, Pinecrest High School has been identified as the school in most need of an upgrade," he said. "This will address the most critical need and allow retirement of a large quantity of teacher devices that are three years beyond end of life."
* Commissioners unanimously reappointed Michael Jones to a second four-year term on the Moore County Airport Authority.
Commissioners also voted to appoint Mike Kantorowski to the ABC Board to replace Ken Byrd, who died June 26. The term run runs through April 30, 2021.