When he moved to Moore County in 1973 fresh from the University of Virginia School of Law, it took Bruce Cunningham less than a year to make his first mark on the community.
For an average person, establishing an elite-level cycling race in rural North Carolina or restoring a derelict theater to more than its former glory would be crowning achievements in a life well lived.
But Cunningham's vital role in championing those causes are more like footnotes to his formidable career in law and public service.
Quick to describe himself as "one person in a large number of volunteers," Cunningham spent the next 45 years as both an attorney and community servant playing vital supporting roles in education, preserving historic landmarks in Southern Pines and Pinehurst, and promoting his favorite activity through a long-running 100-mile cycling race around Moore County.
It was work he had yet to complete when he died Friday while vacationing with his family in Ireland. He was 71.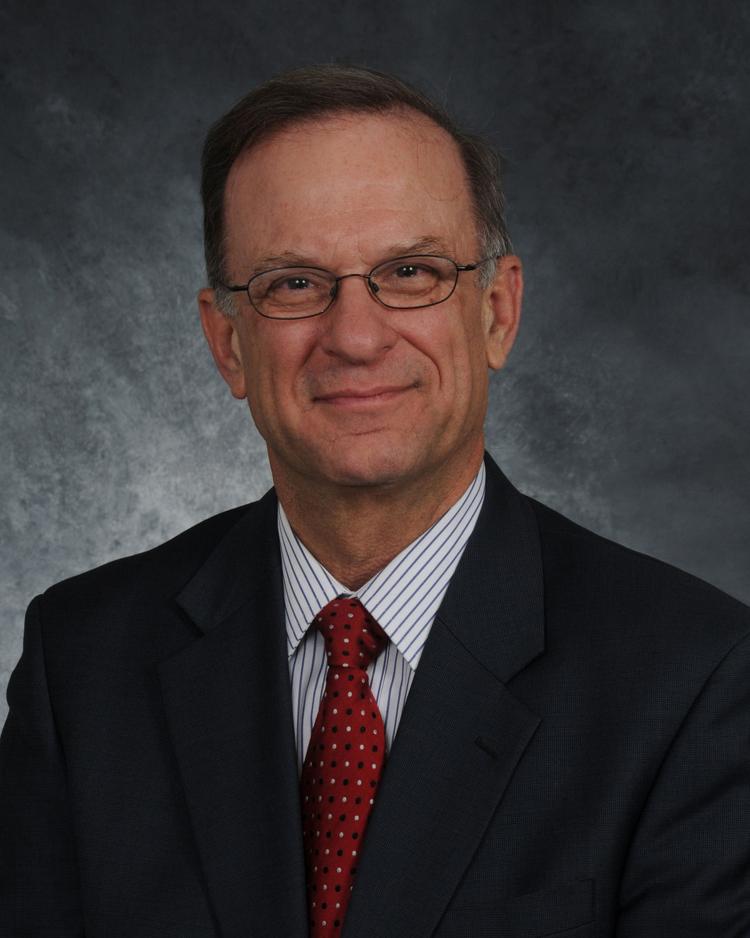 Cunningham had served on the Moore County Board of Education since 2004 and was most recently elected to a fourth term in 2016. He served as chairman for two years, from 2014–2016.
During Monday's school board meeting, a white rose and white ribbon adorned Cunningham's usual place at the right of the dais.
"Seeing his empty seat is heartbreaking, as we know we will not have his passion, his insight and his grace with us again," said Chairwoman Helena Wallin-Miller. "I can honestly say that he would want us to continue to work diligently to make our community a wonderful place to live."
His original interest in the public schools, though, developed a decade before he sought elected office.
When Cunningham and his wife, Ann Petersen, enrolled their oldest daughter in kindergarten at Southern Pines Primary in the mid-1990s, they saw the barren sand lot and aged equipment that passed for a playground not as a blight on the school, but as a problem to be solved.
"Almost immediately after he enrolled his daughter in the school, he jumped in and started helping in any way he could to make the school better," Blanchie Carter, then the school's principal, recalled.
With $200,000 in community donations and guidance from the N.C. State College of Design, a few years later Blanchie Carter Discovery Park was unrecognizable as that sandspur-infested patch of ground. The holistic natural learning environment was eventually featured in national publications from The New York Times to Southern Living.
As a parent, Carter knew Cunningham was dedicated to "improving and making things better for all children, so wasn't in the least surprised when he joined her on the school board in 2004.
"This is a tremendous loss to our community," she said. "I'm so sad about it."
Cunningham spent 15 years on the school board as an advocate for progress and accountability.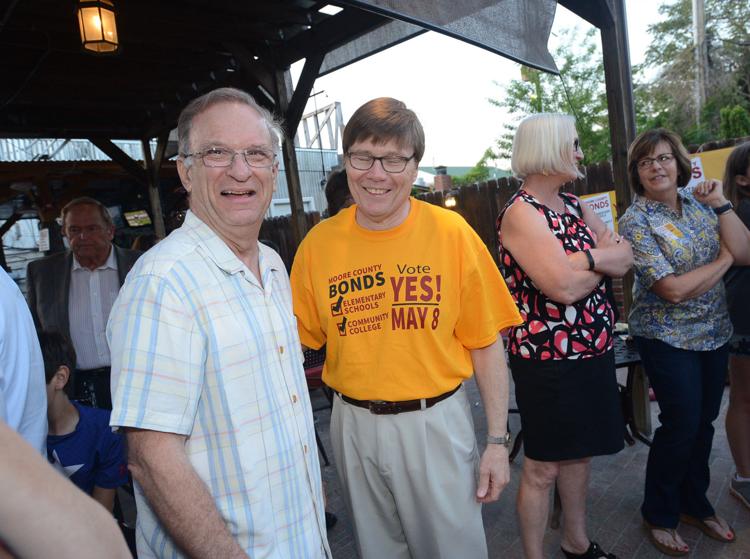 He was first elected a year after uncovering the misuse of state funds to entice talented students to take the SAT — a benchmark test taken by college-bound high school juniors — multiple times and effectively inflate the district's scores.
His efforts led to the departure of then-Superintendent Pat Russo and led to his being named The Pilot's Newsmaker of the Year in 2004.
Cunningham found himself in the minority in 2015, when a group of five school board members voted to terminate the contract of Superintendent Bob Grimesey after just a year. The intense backlash from the community that ensued led to the resignations of four of those five board members, and Cunningham successfully navigated an unprecedented rebuilding of the school board and the rehiring of Grimesey a week after his firing.
More recently, Cunningham and the rest of the school board saw their insistence on replacing Moore County's aging and crowded schools with new ones pay off in the last few years. Just last month, the county broke ground on a new elementary school on Morganton Road adjacent to West Southern Pines to replace the current elementary and primary schools. A general obligation bond passed last year authorized the county to borrow $103 million in funding that construction and two other elementary schools. In August, Moore County Schools will open McDeeds Creek Elementary on Camp Easter Road to alleviate persistent crowding at Sandhills Farm Life and Vass-Lakeview.
'Saw the Best in People'
"Bruce Cunningham was a devoted husband and father; a passionate champion for children, for public schools, for Southern Pines, for Moore County; a mature, thoughtful and deliberative school board member; a wise counselor to the superintendent of schools and his staff; and, above all, a cherished friend," Grimesey said. "His loss leaves a great cavern in our community and in our hearts. We are devastated, but we will honor him with our enduring devotion to all that he held dear."
Cunningham stayed involved with the schools on a personal level long after his daughters had graduated. Petersen, an English teacher at Pinecrest and recently retired coach of the high school's juggernaut Speech and Debate team, didn't have to work very hard to convince him to pitch in.
On the weekends, he could be found for up to 12 hours a day judging debate competitions, and he was usually available to help a student fine-tune an argument.
Caroline Koontz, a rising senior at Pinecrest, said Cunningham had inexhaustible patience for students' arguments and calmly guided them toward discerning bad ones for themselves.
"He would listen to what we had to say, even though sometimes I could tell he knew it was absolutely incorrect," she said. "He always saw the best in people, no matter what."
Koontz credited Cunningham's expertise and role as unofficial research assistant in the field of prison reform with her qualification, along with Congressional debate teammate Lindsay Douglass, for the National Catholic Forensic League nationals this year.
"Mr. Cunningham would literally hand you binders and binders full of sources and so many different websites and things to check out," she said. "I've never known anyone else who would go above and beyond to try to do stuff like that for you.
"He wanted us to be educated, and he wanted us to be smart. I think he really cared about us, and he wanted to prepare us for everything that we would need to know in the future and everything that's going on in the world."
Advocate for All
Cunningham's contributions to Moore County long predate his involvement in education. The Moore County Community Foundation recognized him as its Man of the Year in 2018, and the Kiwanis Club of the Sandhills honored him with its Builders' Cup award in 2017.
At those ceremonies, he was credited with devoting himself to myriad causes over the years — and never doing anything halfway.
Most of Cunningham's legal notoriety stemmed from defending suspects in capital murder cases — though in passing he was more likely to regale you with the story of the doughnut clock at Granny's in Aberdeen, the spoils of a hard-won legal settlement.
In 2011, the N.C. State Bar presented Cunningham with the John B. McMillan Distinguished Service award, in part for his volunteer roles as adviser to the state's chapter of criminal reform group Families Against Mandatory Minimums and leadership positions in the N.C. Advocates for Justice.
John May started with Seawell, Pollock, Fullenwider, Van Camp and Robbins a year before Cunningham and is now a partner in the Pinehurst firm Robbins, May and Rich. To Cunningham's legal contemporaries, May said that well-deserved recognition was a long time coming.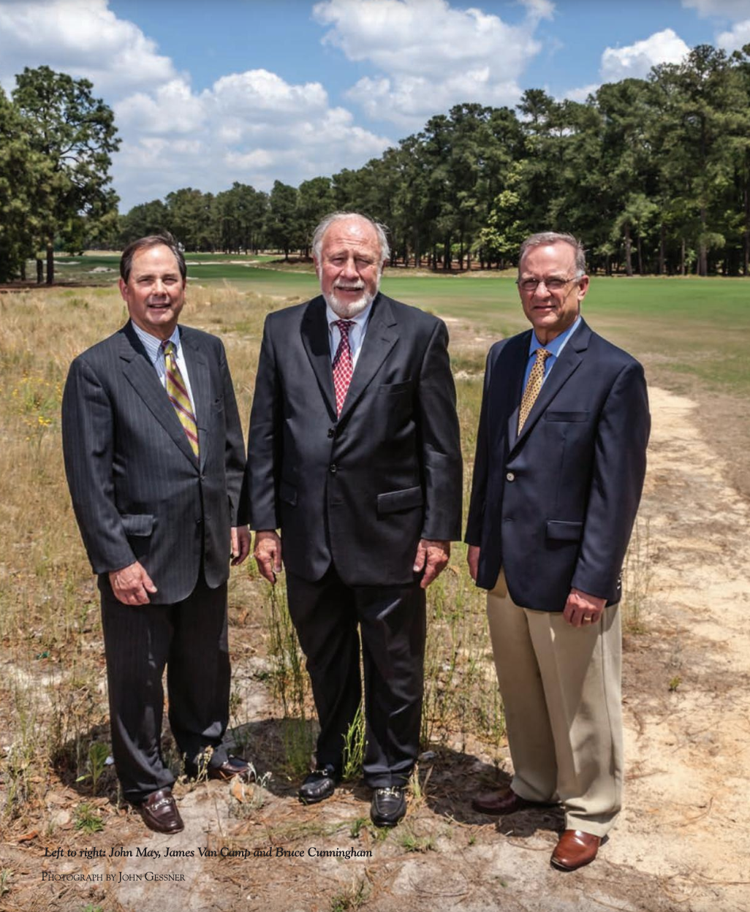 "From a personality standpoint Bruce didn't either expect or demand a lot of attention," May said. "He was much more focused on providing the quality of service that the person he was representing deserved. I think he figured, and rightly so, that the accolades would come from the outcome and not necessarily what you had to say about yourself during the process."
As a trial attorney, Cunningham understood better than most the fallibility of the justice system and personally opposed the death penalty.
"It is nobody's job but the criminal defense lawyers' to say, 'What if we made a mistake?' It has to be someone's job to ask that question," Cunningham told The Pilot in 1988.
"He spent a tremendous amount of time over his career representing indigent and particularly death row defendants in what was then, and even more so now, a completely thankless effort," May said. "I think he truly believed that the system worked best when people were capably represented regardless of their means or station in life."
But Cunningham's first moment of influence in Moore County came in 1973 in a decidedly different kind of legal matter. He, along with May and James Van Camp, argued a case against the Diamondhead Corp., which had recently acquired the Pinehurst Resort and Country Club and sought to develop real estate along the fabled Course No. 2.
In that watershed moment in the resort's history, the trio successfully blocked Diamondhead from installing condominiums along parts of the course and limiting development density elsewhere. They prevailed despite a total lack of precedent for restricting development in unincorporated areas, which Pinehurst was at the time.
County Commissioner Catherine Graham was a law clerk in the office at the time. Over the next four decades, 15 years of which she spent as clerk of Superior Court, the two developed a deep friendship.
"Being right out of law school, he was very smart, and he was a person who would continue researching until he found exactly the point of law he was looking for, and I found that to be admirable," Graham said. "He would frequently come into my office and just sit down and we would just talk about things: things in his life, things in my life, questions about law issues."
She described Cunningham as an attorney who devoted his full range of abilities to every client and viewed all of them with compassion.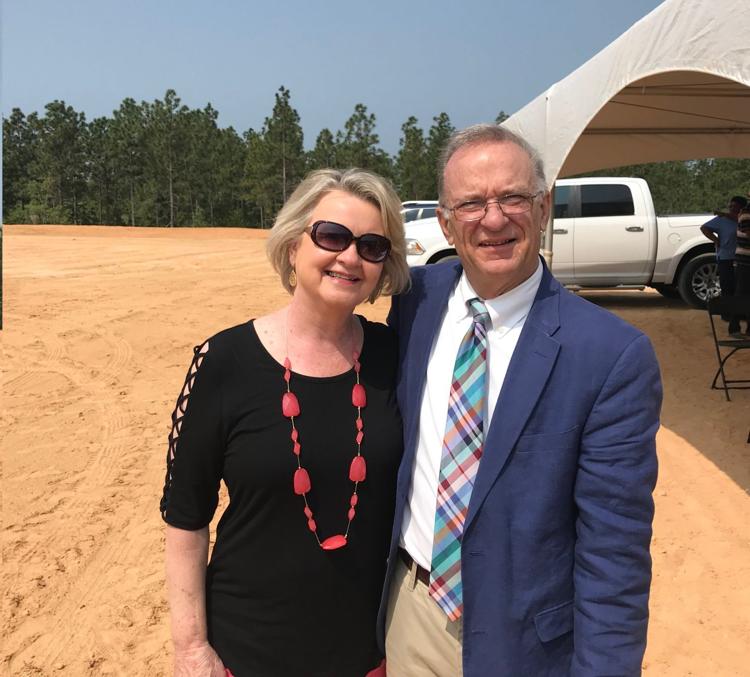 As the school board advocated for modernizing campuses and expanding to anticipate growth, and asked the county to fund those needs, the two often had different perspectives on school construction. But Graham said that it never created a rift between them.
"He was a person who loved seeing things that he knew would be there in the future long after he was gone, and he found satisfaction in knowing he was part of something that would benefit children in the future," she said. "But he always understood our position and what we felt we could do and what we felt we could not do. He was always very careful to say that to me, and I appreciated that.
"In life there are just very few people (about whom) you can say, 'He was my genuine friend.'"
Tour de Moore
Cunningham was in sixth grade when his family moved to Charlotte from Ohio. He later attended the University of North Carolina as a Morehead scholar before going to law school in Virginia.
It was there Cunningham picked up cycling. It became a passion that led to helping establish the Tour de Moore in 1976, along with the late David Drexel.
The Tour de Moore drew more than 600 cyclists from throughout the United States and abroad during its heyday in the 1980s and 1990s as a competitive 100-mile race. Cunningham directed the race himself until 2010, and eventually established Springfest — still an April staple in downtown Southern Pines — as a finish line festival.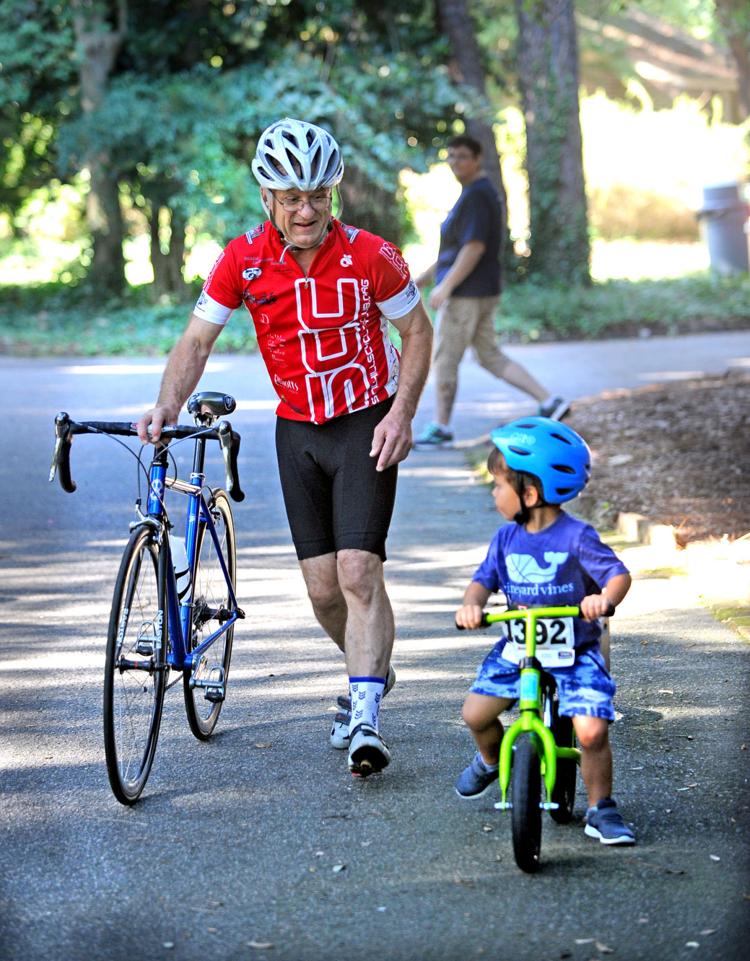 For 34 years, Cunningham managed the logistical acrobatics involved in setting the circuit around Moore County, coping with mounting traffic problems, and keeping riders safe during the prestigious event.
In 1998, Cunningham found himself chairing a committee with an unlikely purpose: renovating the long-dormant Sunrise Theater in downtown Southern Pines with a budget of $25,000.
The building dated from 1898 and was later converted from a hardware store to a 361-seat movie theater in the 1940s. After four decades as a theater, the Sunrise fell on hard times until 1998, when the Sunrise Preservation Group was formed and took over its running from the Arts Council of Moore County.
Though the Arts Council, Sandhills Little Theater and The Pilot took the lead on officially sponsoring the project, Cunningham was the one making things happen behind the scenes. As a criminal defense attorney, he called on what could be called professional connections to recruit inmate help for carpentry work at the right price. Lovers of the independent and art house films the theater now shows every day can attest to his success.
'Bruce on Broad'
Cunningham and his wife had been in Ireland for nearly a week with their daughters Jennie and Katie on a 30-years-belated honeymoon trip.
On Friday morning, Cunningham and his daughter Jennie were 19 miles into a bike ride through the Ring of Beara in County Kerry when he suffered a heart attack. He never regained consciousness.
"We are short on sleep and long on grief but blown away by the support we're getting from both sides of the Atlantic Ocean," Petersen said Saturday morning from Ireland. "It's a miserable, horribly terrifying event, but the world has sort of showered us with support and love."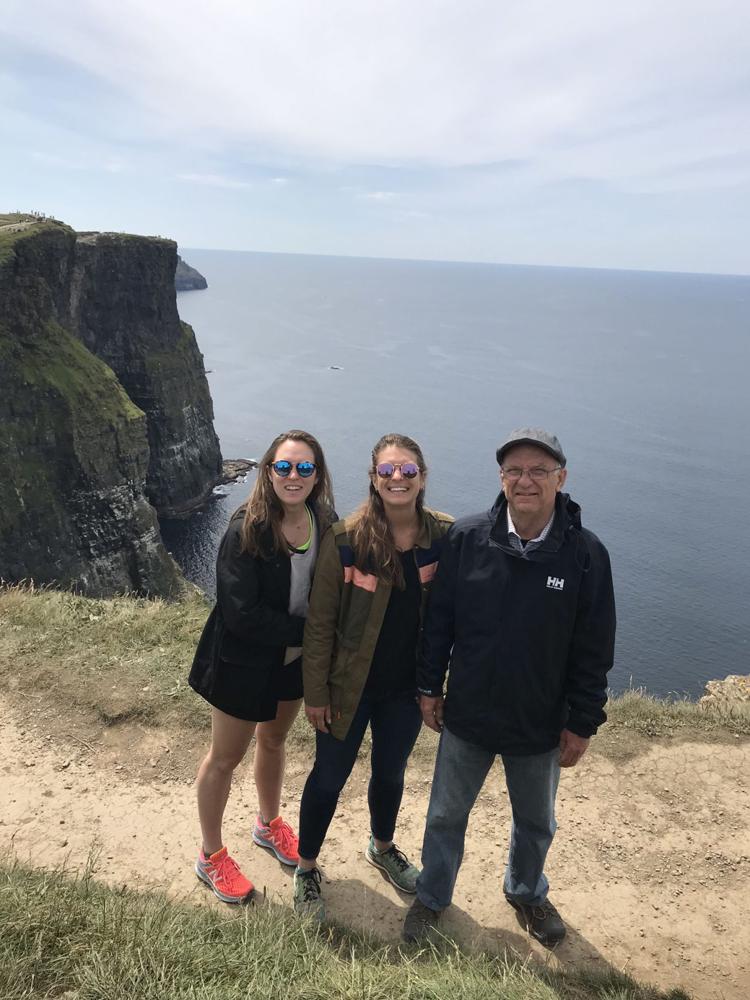 They had spent the week touring southern Ireland from the Cliffs of Moher to the Ring of Kerry. At pubs along the way, they conducted a short course in local folk music.
Ever the Renaissance man, Cunningham picked up the fiddle in the 1980s after a trip to West Virginia. He developed a particular affinity for Irish music: an art form with a long tradition of bringing people together.
"It's been an amazing place to be and it was Bruce's dream to come here," Petersen said. "Bruce literally died with his boots on in one of the most beautiful valleys in the world doing something he loved very much with one of the three people he most loved."
Fittingly, a celebration of Cunningham's life titled "Bruce on Broad" is scheduled for July 18 at the Sunrise Theater. A casual service will be held at 5:30 p.m. and live streamed on the Sunrise lawn. Following the service, downtown Southern Pines retailers are encouraged to remain open so that celebrants can support their favorite businesses.
The family requests that in lieu of flowers, donations be made in Bruce Cunningham's honor to the Sunrise Theater.