Harvey "Adrian" Allred, former chief of the Aberdeen Fire and Rescue Department, died Saturday. He was 83.
Allred began his firefighting career in 1961. He went on to train several firefighters who are now in leadership positions at fire departments across Moore County.
In January, Allred received the Order of the Longleaf Pine, the state's highest honor.
"He helped shape me into a fireman," Phillip Richardson, current chief of the Aberdeen Fire Department, said in an interview with The Pilot at the time. "(He) has molded the careers of many young men and women in this area."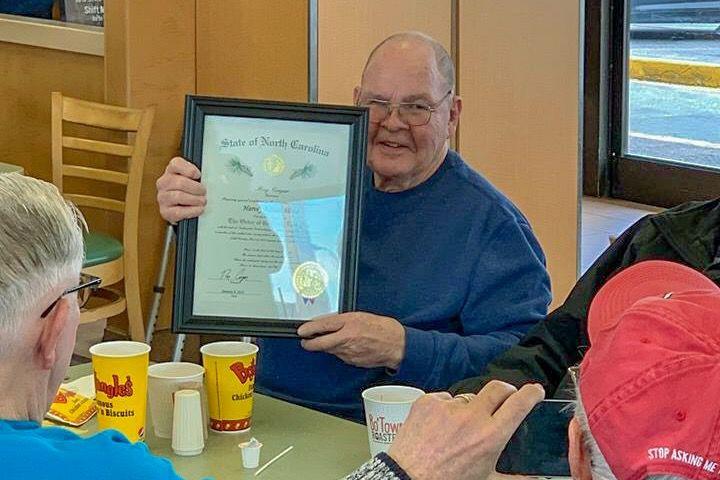 The department acknowledged Allred's death in a statement shared Saturday evening on Facebook. In the statement, the agency described Allred as a "natural leader and a true public servant."
Allred also served as chief of the Crestline Fire Department.
This is a developing story; check back for updates.