History will be written, once again, at Pinehurst Golf & Country Club when the U.S. Amateur championship final is played on two different courses later this week, a first for the USGA's most established event.
Considered the pinnacle of the summer amateur season, the U.S. Amateur championship match, scheduled for Sunday, Aug. 18, will open with the morning round on Pinehurst No. 4, which was recently redesigned by Gil Hanse. The afternoon round will be played on No. 2, a classic Donald Ross design that was restored by Bill Coore and Ben Crenshaw in 2011.
"The courses are immaculate. And there has been a lot of excitement particularly for No. 4," said Tom Pashley, president of Pinehurst Resort. "Fans will be able to go out on the course and walk with the players. There are no ropes on the fairway and people enjoy the more intimate setting of this event."
Tickets are available for purchase online (www.usga.org) or at the main gate all week. Daily tickets are $20, or spectators may purchase an all-week pass for $100, or upgraded tickets with food & drink at The Deuce (Wed-Sun) for $250. Children 18 years and younger are complimentary with a ticketed adult. Active-duty military and veteran tickets are complimentary through the support of R. Riveter and The Heritage Flag Co. Military personnel need to bring their military identification to Will Call at the main gate. Public parking and free shuttle service to and from the main gate is located at the Pinehurst Harness Track, 200 Beulah Hill Road in Pinehurst.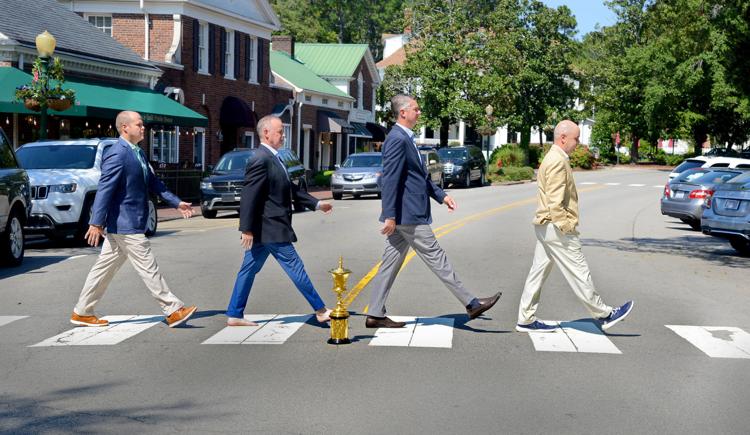 A total of 7,191 entries were accepted for this year's event, which is also the oldest championship sponsored by the United States Golf Association (USGA).
Of this year's contenders, 67 were fully exempt according to USGA regulations, and the remaining 312-player field was winnowed down through sectional qualifiers held at 93 sites, including international venues.
"These are 312 of the best players in the world. When you look at the list, these are names that you will be seeing on the PGA Tour in the coming years," said Phil Werz, president and CEO of Pinehurst, Southern Pines, Aberdeen Convention & Visitors Bureau.
"And this championship is another chance to welcome the world to the home of American golf. It showcases the great relationship between Pinehurst and the USGA," he added.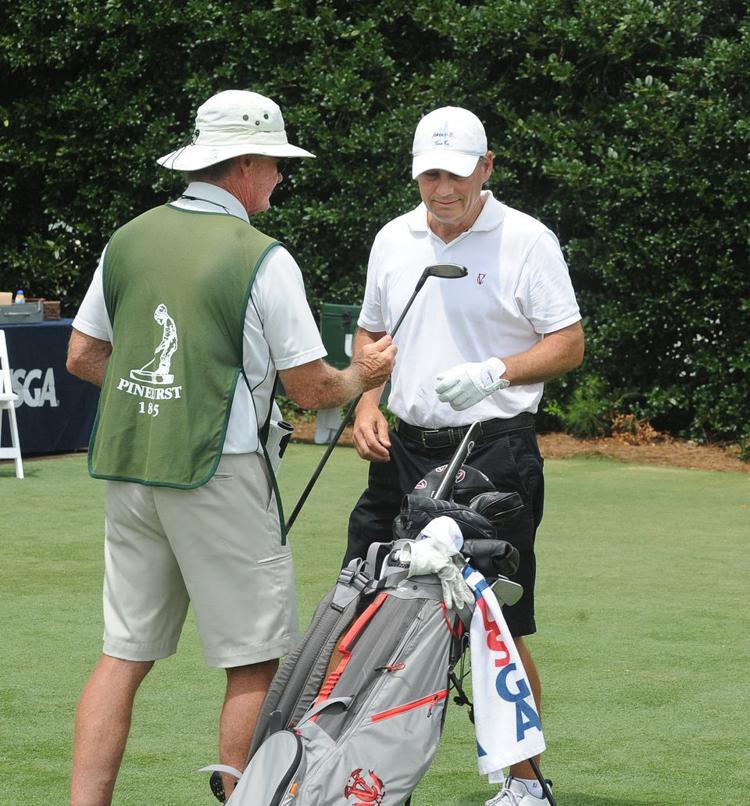 Payne Stewart's 1999 U.S. Open victory on Pinehurst No. 2 20 years ago is credited with solidifying USGA's relationship with Moore County. In prior years, there had been a smattering of USGA national championships held locally, including the 1996 U.S. Women's Open at Pine Needles, a championship won by Annika Sorenstam. But it was Stewart's storybook finish in 1999 when the world took notice.
The U.S. Women's Open returned to Pine Needles in 2001, with defending champion Karrie Webb winning consecutive championships, and again in 2007, when Cristie Kerr won the first of her two major titles.
The U.S. Open returned to Pinehurst No. 2, in 2005, with Michael Campbell taking the title.
Then in 2014, the USGA did something it had never done before or since. It held back-to-back national championships at No. 2, with the U.S. Open being held the first week followed by the U.S. Women's Open the next week. Martin Kaymer collected his second major championship win with a U.S. Open victory in 2014, while Michelle Wie claimed her first, and only, major championship.
Other locally held national events include the U.S. Four-Ball Championship at Pinehurst No. 2 in 2017, with Frankie Capan and Shuai Ming Won taking the win.
This past May, the second U.S. Senior Women's Open was held at Pine Needles with Helen Alfredsson of Sweden taking home the trophy.
Looking ahead, the U.S. Women's Open returns to Pine Needles in 2022 while the U.S. Open returns to Pinehurst in 2024.
"Anytime we host a national championship, there is a tremendous amount of effort to pull it all together," said Pashley. "We are blessed with great volunteer and community support."
Danny Lee won the U.S. Amateur at Pinehurst No. 2 in 2008. This time around, players must tackle two different Pinehurst courses.
For Pinehurst No. 4, the championship also marks its debut on the national stage.
Two years ago, Gil Hanse of Hanse Golf Design was tasked with shaping and styling the course in a fashion similar to the restored masterpiece, No. 2.
Hanse's previous portfolio included original designs at The Olympic Golf Course in Brazil and restoration projects at The Country Club, LA Country Club, Myopia Hunt Club, Merion Golf Club and Oakland Hills Country Club, among others.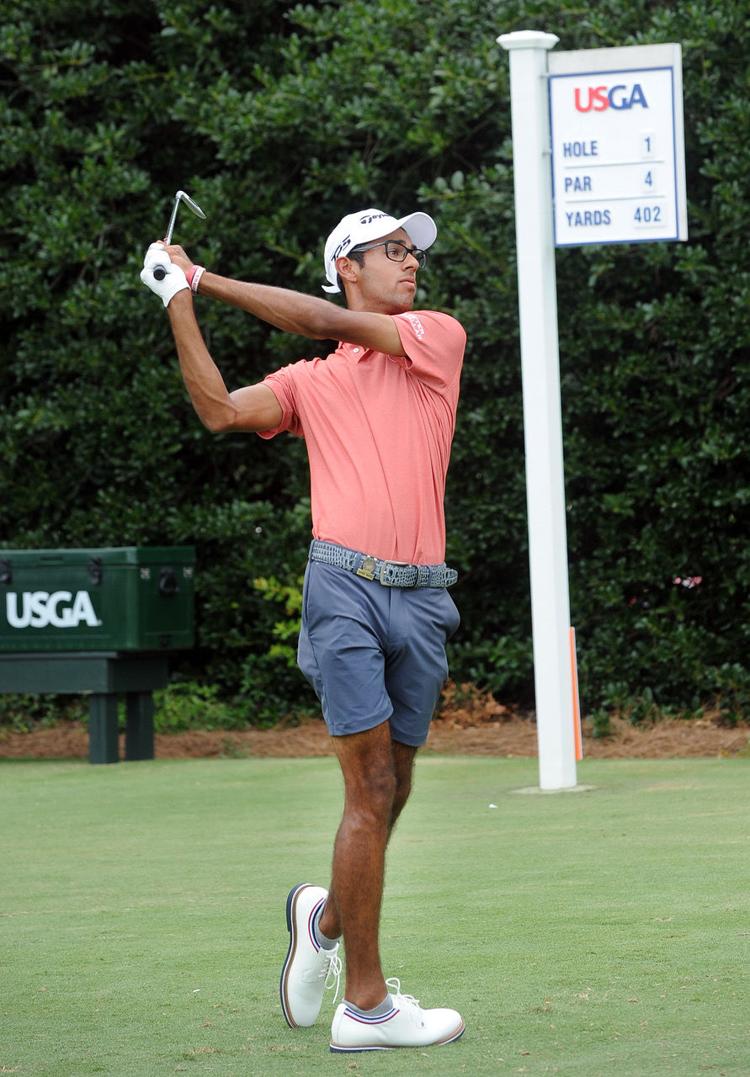 On No. 4, he widened the fairways, adding in exposed sand and native grasses, in a bid to return the grounds to a turn-of-the-20th-century appearance.
This week's championship players will tee off Monday and Tuesday on both No. 2 and No. 4.
"Everyone will play both courses. For the players, this is another wrinkle. They will need to figure out their strategy," said Pashley.
After the first 36 holes of stroke play — 18 each on Aug. 12 and 13 — the field will be reduced to the low 64 scorers. There will then be six rounds of match play, starting Wednesday, Aug. 14. The championship is scheduled to conclude with a 36-hole final on Sunday, Aug. 18.
For additional event or ticketing information, visit www.usga.org