Nothing fires up a barbeque connoisseur more than a debate on where or what is the best. Vinegar based, beef, smoked, pork, dry rub, chicken, Kansas City — the list is as wide as that sauce stain on your shirt.
JP Longueil, former general manager of Whispering Pines Country Club, and David Bungarz, the former chef behind the club's successful barbecue restaurant, Whispering Q, have the utmost confidence when it comes to opening Southern Pines' newest restaurant, Embers — and in the best choice of barbecue.
"Ours," the two say in unison.
"At the end of the day, we aren't the only ones that are going to say this is the best," says Bungarz. "Just come in. All of it is delicious — no matter what you think you like."
The two, with a staff of eight, opened officially on Saturday but opened their doors Friday for family, friends and whoever noticed the door open.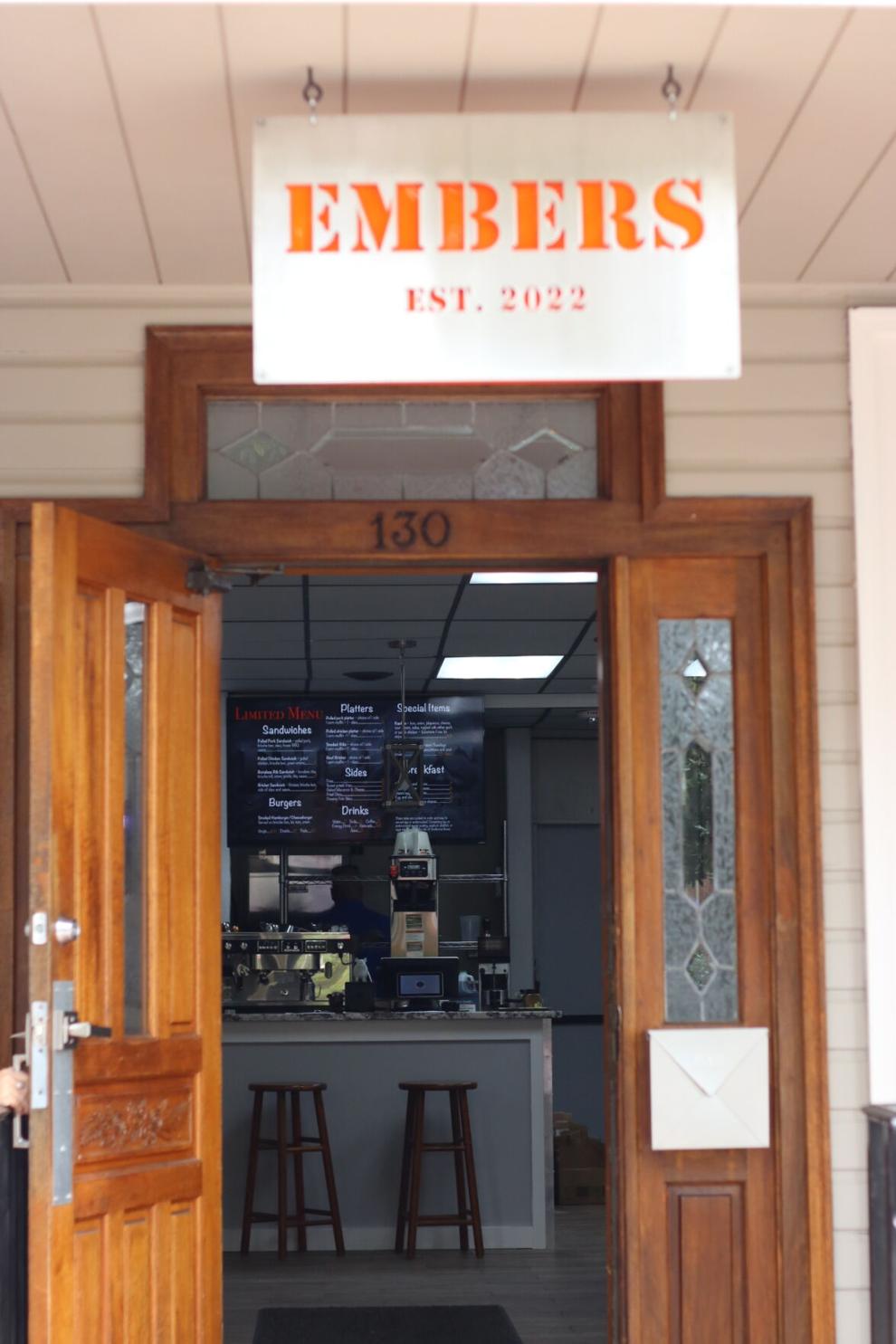 While they say it's a limited menu for a short time, the choices still represent a wide variety of meats, sides, and servings. From classic pork platters with slaw and fries to pork or chicken nachos, there's something for everyone — even "Taco Tuesdays" and energy drinks have made the menu.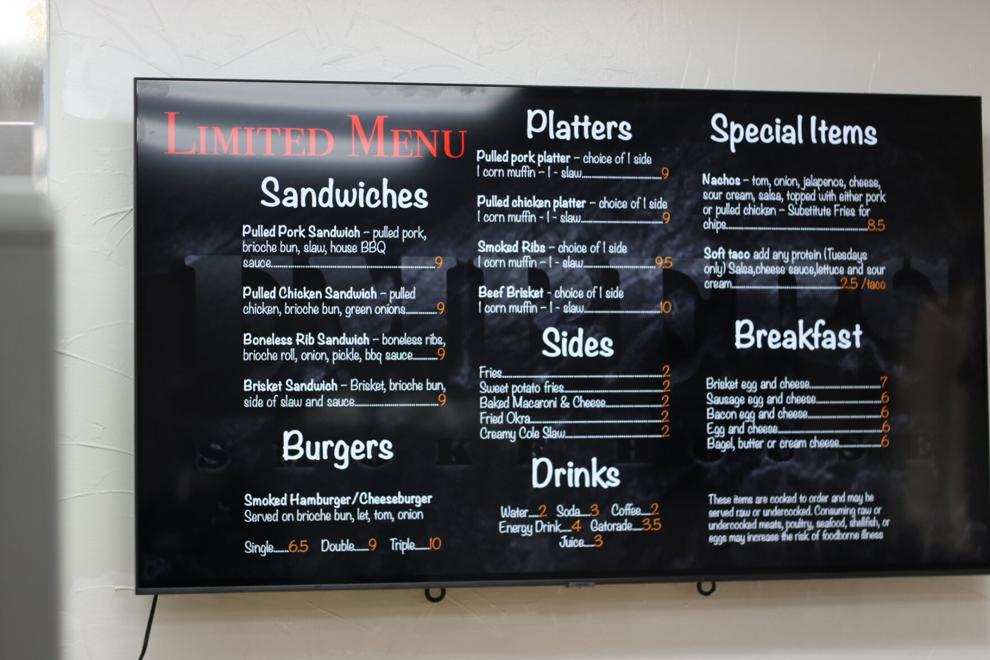 Beer and wine is expected to follow in the next few months, along with a few menu tweaks here and there. They even have a merch section for their newest die hard fans.
With hours that begin at 7 a.m. Monday through Saturday, barbeque breakfast may be the summer trend you didn't know you needed. Combos of brisket, bacon, sausage, egg and cheese made the limited menu, with French toast and pancakes on the horizon. The duo's plan is to make a mark in the "few options out there for quick, really good food with quick, really good service," Longueil said.
About eight months ago, the two friends were eating smoked hamburgers and Longueil said, "Why don't we do this ourselves?"
By the end of November, they had gone from friends to business partners and heard that Steve and Jackie Grasso were selling the Broad Street Bakery and Cafe just off the busy downtown Southern Pines intersection of Broad and Pennsylvania Avenue. By February, they had bought the building and cemented a strong friendship with the formerbakery owners.
"We were ecstatic to sell to these guys," Steve Grass said.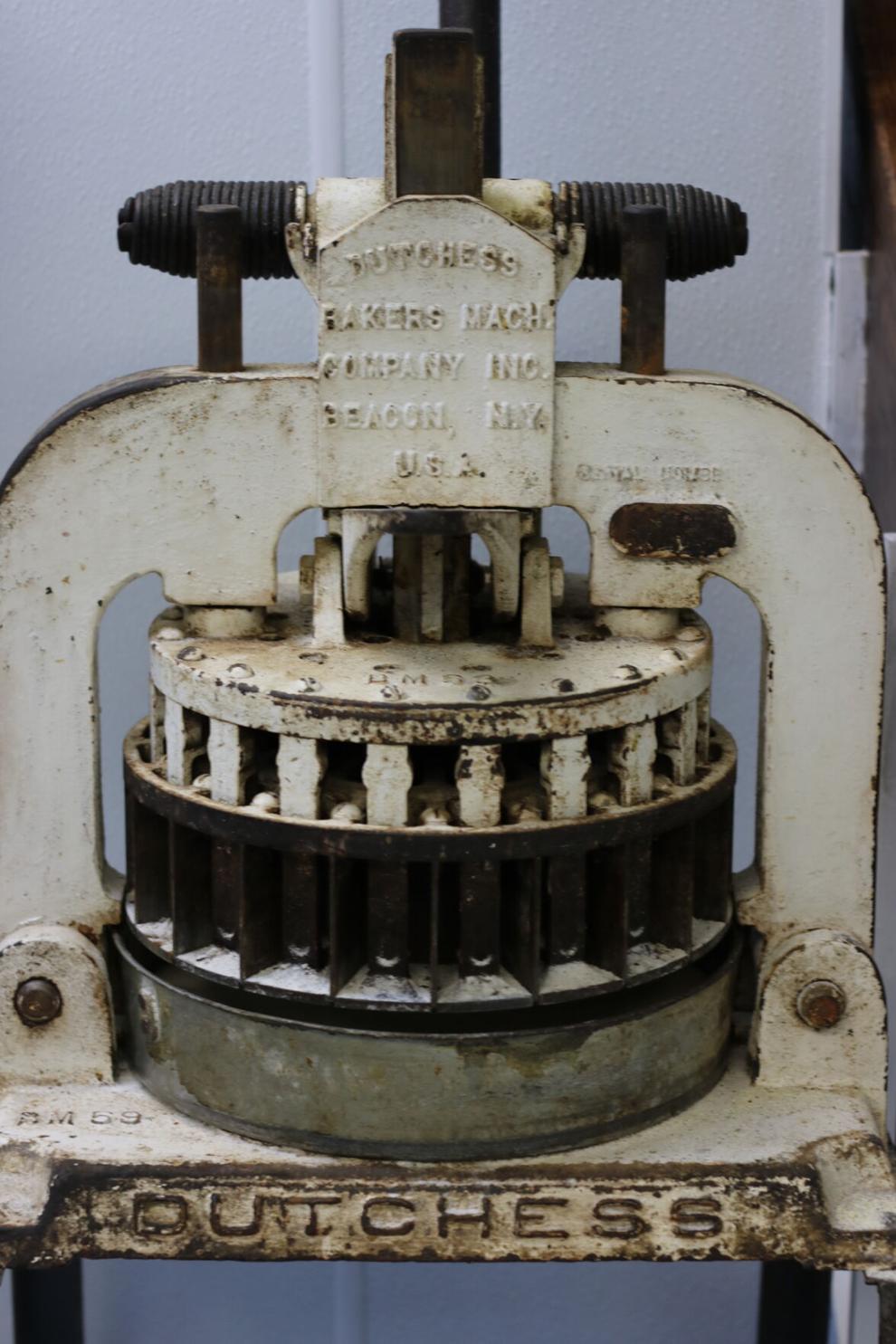 Both he and Bungarz graduated from the esteemed Hyde Park Culinary Institute of America and have roots "that are not exactly Southern, but don't hold that against us," Steve said, laughing.
Both Longueil and Bungarz wanted to do something to honor their new friends.
"You know it is a double edged sword to move into a place that was iconic in the community: we are honored, but we also realize we have to live up to expectations," Longueil said.
The decision? Incorporate the Grassos' fresh bread recipe as often as they could and continue the bakery's tradition of waffles and French toast. "We are not ready to unveil the waffles and french toast yet, but the bread is ready to go," Longueil said.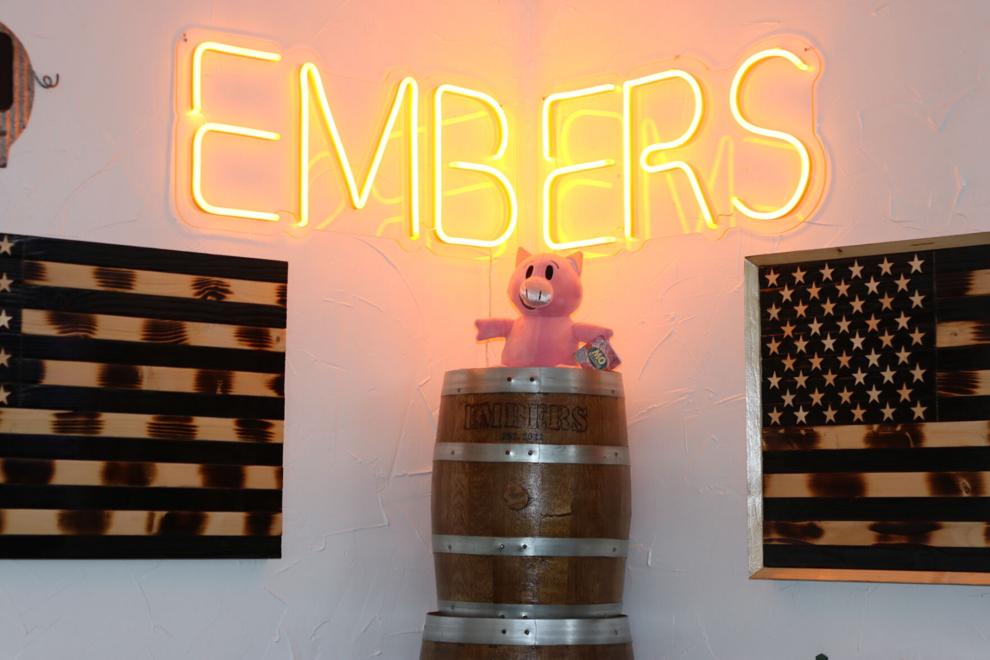 The duo kept the enormous mixer from the bakery and, as a result, stumbled upon a remarkable discovery: the mixer can pull pork faster than they can.
They also kept the 1926 Dutchess Bakery Machine that has made rolls for almost a century. Steve left it "mostly because it is so heavy" and Longueil and Bungarz kept it mostly because it is so heavy, but after a discussion on Thursday, it may just be put back to work.
After a quick tutorial on the roll making machine's potential comeback, Steve Grasso told the two partners that he "can't believe the amazing transformation" and was so proud that they had "decided to keep some of the bakery juju. I wish I was still a part of all of this."
Bungarz leaned in, gave a bro-hug, and joked, "Yeah, but no give backs."
Reflecting back on the last few months, Longueil said, "It seems a little surreal at this point. This is the part we have been waiting for. In some ways, it is the easy part. Moving the 500-pound pieces of equipment? Not so much."
The business partners may be new to owning a restaurant, but they seem to have covered all their bases. The two perfected the official Embers' technique for smoking meat a while ago and are ready to reveal it to the masses. Smoking will be onsite as well as all the preparation of other items on the menu.
"Just because you are going to get your order quickly doesn't mean we are cutting corners on quality or expertise," Longeuil said. "Every time you make barbecue it's fun to do. It's going to be fun in here — for everyone."