Most people complain about the cold: Warren Lewis embraces it.
From the warmth of his eponymous restaurant in downtown Southern Pines, Chef Warren — as most everyone knows him — points to an intimate photograph of a polar bear taken on one of his many trips to frozen places.
People always want to know how close he really came to the massive beast.
"Probably too close," Lewis says, with a laugh.
This is a man who isn't afraid of a challenge, in other words. And Lewis is ready to hit the ice once again in the Fjallraven Polar, an international dog-sledding expedition across 300 kilometers of arctic wilderness.
Fjallraven, a Swedish outdoor outfitter, uses this annual event to help test its cold-weather gear. Hundreds of prospective cold-weather junkies, like Lewis, vy for a spot each year. For the 20 lucky individuals chosen, the reward is a sleek winter wardrobe and the promise of an adventure like no other.
On his contest entry, Warren highlights his unique skill set. Among his talents: singing, "It doesn't matter if I know the words, I'll still sing," he knows lots of snail jokes, he likes dogs, and he can cook.
Over 20 years ago, he opened Chef Warren's on Broad Street, a traditional French-inspired neighborhood bistro known for its elegant menu and romantic setting.
"I will make the dullest of freeze dried meals into a gourmet feast," he portends.
But it's his skill behind the camera — not the skillet — that Lewis hopes will get him a seat at this tundra-side table.
The seed for Fjällräven Polar was planted back in the early 1990s when Fjällräven founder Åke Nordin met Kenth Fjellborg, one of Sweden's leading dog-sled drivers. Kenth had participated in Iditarod, the world's most difficult dog sled competition through the harsh Alaskan wilderness, and this inspired Åke.
They wanted to create a Swedish equivalent, but not for experts like Kenth. And a few years later in 1997, once all the details were ironed out, Fjällräven Polar took place in the Scandinavian Arctic for the first time.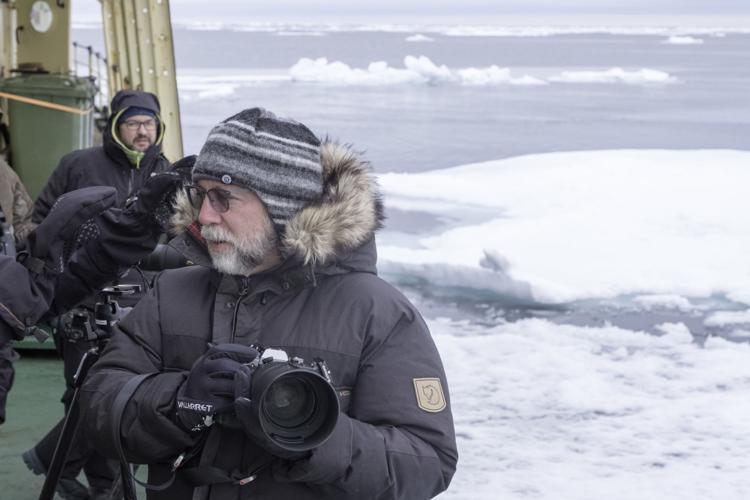 Over the years, participants have faced everything from blizzards and minus 30°C temperatures, to beautiful, sun-drenched landscapes of crisp white snow.
Lewis said that's fine with him. He's photographed Icelandic horses and the Northern Lights when it was minus 20 in a blizzard.
"Actually it was probably colder than minus 20, but at that point, does it matter?" he chuckled.
Another day when he was in the North Pole, the temperature hit minus 11, "So that was kind of balmy."
What's ironic is Lewis attended college in Florida. Though with age, he said he's found the cold to be more interesting.
This winter, he and his wife are planning trips to Fort Lauderdale, to visit his mom, and Iceland. It'll be the couple's 14th trip to Reykjavík.
"Did you ever go to a place where you feel like you belong? Where you feel grounded?" Lewis said. "That's how we felt when we came to Southern Pines in 1995, and is why we never left. And we also have that feeling every time we get off the plane in Iceland. It is that same."
One thing that has changed is the technology and fabrics used in cold weather clothing has improved greatly. Cameras have also changed quite a bit.
Lewis said he first got behind the lens at 14 years old, as a shy student.
"It was a social lubricant in middle school and high school. A camera gives you something to put between you and other people," he said. "And I've mostly stuck with it."
Here and there on the walls of his restaurant, he's adorned the space with his favorite wildlife prints, a newer aspect of the hobby that has engrossed his free time for the last five or six years.
"I take pictures as a way to remember what I'm doing. And it's a way to show people the world," Lewis said. "Photographing wildlife is incredibly meditative."
It's also the polar opposite of overseeing his busy kitchen, where his days begin at 11 a.m. and run nonstop through the evening.
"Shooting wildlife you have to do your research. Then you have to be patient and wait. Sometimes you get something and sometimes you fail," he said. "I might get two dozen photos out of 2,000 taken."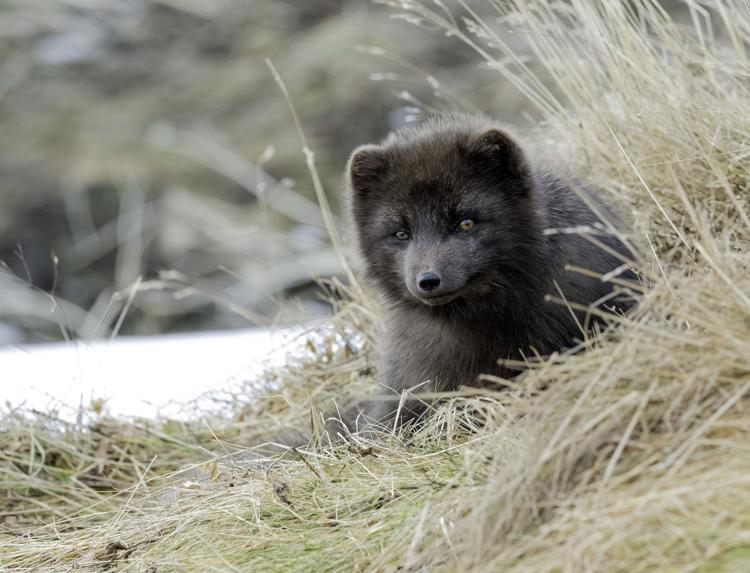 "The camera and lens are tools. The photograph is the ultimate product, it is the image and feeling."
And though he has never been camping in his life, Lewis said when he saw the Fjallraven Polar announced last year, he knew he had to enter.
"It is a fascinating idea of pushing myself and being social with 19 other people from different nations working together as a team," he said. "It is outdoors, it is challenging and it looks absolutely stunning."
The judges will select two contestants from each region. The first is chosen by total number of votes acquired on the Polar application portal. The second individual from each region will be handpicked by the Fjällräven Polar jury.
Lewis is currently ranked in 8th place in the United States, by popular vote, with 23 days left in the contest.
You can vote for 'Chef Warren' Lewis online by visiting the Fjallraven Polar website at https://polar.fjallraven.com/ where you'll be directed to the company's Facebook contest portal.