A self-professed "mountain guy" with long hair who loves fly fishing and riding his Harley Davidson motorcycle, Clay White isn't what most people picture as a personal chef.
"I'm a bit of a character," he laughs.
That outsized personality and his prowess in the kitchen proved an appetizing mix for the producers of Eat This TV, a food and lifestyle network that delivers programming to nearly 44 million U.S. households.
White was invited to film an hour-long pilot titled, "Grilling with Chef Clay," and later tapped to return to New York City to film 12 more episodes of his eponymous show. The entire season was shot in a single week in early August.
"Since I host the show, I have complete creative control. I was trying to stay away from a gameshow contest type show. What I developed is more like an old school cooking show. It's just me showing people how to make good honest food. I'm keeping it real."
Each 30-minute episode focuses on North Carolina-style grilling, smoking meats and barbecue, with a few Southern-style desserts and appetizers off the grill as well.
White said he always wanted to be a professional chef. Growing up in Fayetteville, he didn't have to look far for inspiration.
"My grandmother was an amazing cook and I was one of those kids who would eat anything."
At the age of 16, White started his own catering business but a desire to attend culinary school prompted him to join the military after high school. A combat veteran, he served in Operation Desert Shield and Operation Desert Storm before returning to Fort Bragg.
Honorably discharged and ready to get back in the kitchen, White was disappointed to discover the G.I. Bill would only cover one semester of private culinary school. Undeterred, he started working in restaurants and doing private catering on the side.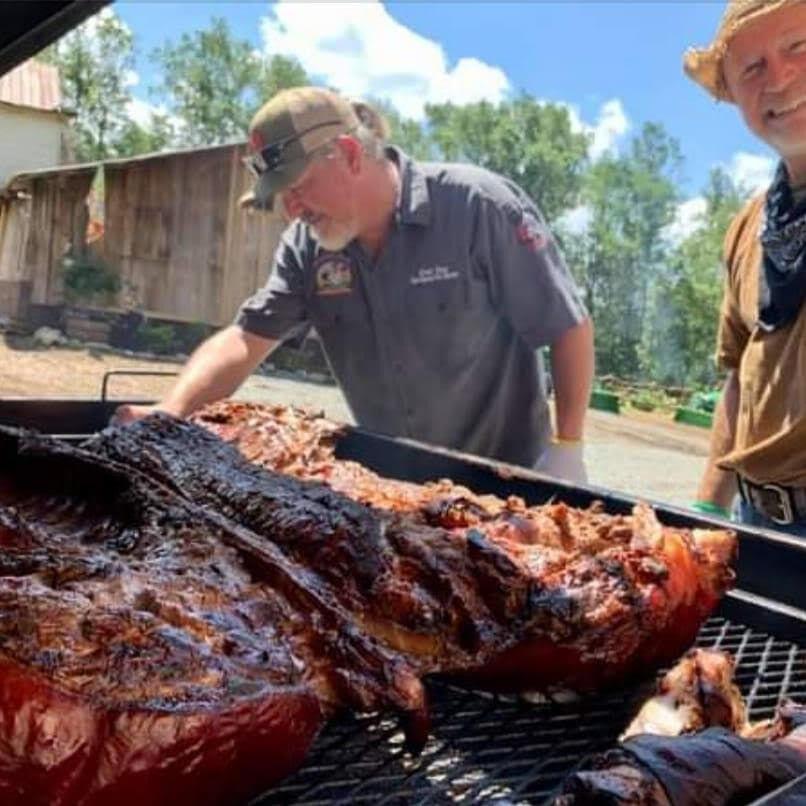 After moving to Pinehurst in the mid-1990s, he took a job as a golf caddy for a year, "to get my foot in the door." White went on to work at the Carolina Hotel for a few years and continued to hone his craft working in a few of southern Moore County's fine dining restaurants.
He finally fulfilled his dream to attend culinary school, graduating with honors from Sandhills Community College in 2014. White also simultaneously pursued his passion for barbecue, participating in statewide competitions and serving as a board member with the North Carolina Barbecue Society. He is also a certified sommelier through the Court of Masters Guild and the Society of Wine Educators.
White's demanding schedule these days is split between his two passions. He operates a private catering and fine dining service under his trade name, Chef Clay. Then when he's at the barbecue pit, he caters, competes and teaches under the company name, Boar-B-Q.
You can catch Grilling with Chef Clay which is slated to air on Eat This TV and Roku in September. The cooking show's pilot episode can be viewed now on YouTube.