For Kym Nixon, caring for those impacted by human trafficking was not passion, but a calling.
"It was never on my radar," she said, "but out of the blue, I was bombarded with it. That's when God opened my eyes to what was happening all around me."
Human trafficking is one of the fastest growing crimes in the United States. It is the use of force, fraud or coercion to get another person to provide labor or commercial sex, and it hits closer to home than some realize.
With little to no knowledge of human trafficking or sexual exploitation, Nixon began researching human trafficking and learned that North Carolina in 2012 had one of the highest rates of trafficking cases per capita in the country.
For a year, Nixon immersed herself in learning everything she could about human trafficking and in 2013 co-founded Changing Destinies Ministry, a faith-based nonprofit organization, and began developing plans to open a shelter for survivors of human trafficking.
According to the National Human Trafficking Hotline, North Carolina is now among the top 10 states in the number of trafficking reports. Fayetteville, the Triangle area and Charlotte are major centers of activity.
Many factors, including the major highway network, a large, transient military population surrounded by sexually oriented businesses, numerous rural agricultural areas with a high demand for cheap labor, and an increasing number of gangs make the state a center for this type of activity.
Victims are hard to spot, but each individual has one thing in common: They are vulnerable. The industry targets adults and minors in urban, suburban and rural areas. Victims come from various socioeconomic backgrounds and levels of education, and they may be documented or undocumented.
A year after Nixon co-founded Changing Destinies Ministry, she learned that her daughter, Brooke Autry, had been trafficked.
Autry had been lured into the trafficking industry as a teen when she developed a friendship with a neighbor who suggested she would be a candidate for a modeling career — one of the most commonly used tactics of traffickers. After escaping from months of sexual exploitation and victimization, she returned home but did not disclose what had happened and did not access support or counseling services.
Autry said the experience took away her sense of safety, ownership of her own body, self-esteem, ability to trust and her dreams. She tried to work through the layers of trauma on her own. But every time she thought she was in control, she'd spiral out of control. She relocated and became an exotic dancer — a lifestyle of alcohol, pills, and parties that spanned 11 harrowing years, many failed relationships, and two children.
Her life came to a boiling point when she found herself pregnant again and alone. She contemplated both abortion and suicide, but on that fateful Sunday morning, she went instead to a church.
"It was a powerful moment when I realized that God loved me no matter what I'd been through, and he gave me hope to move forward and to dream again," she recalls. "God met me where I was and brought me out of the darkness."
That day was 11 years after her escape from her perpetrators. She found the courage to tell her mom about her trafficking experience, describing it as "the honesty spilling out and love pouring in."
Autry's experience of vulnerability shaped her into the woman she is today: happily married, raising her three girls, a business owner. She often works alongside her mom as a strong advocate against sexual exploitation, and reaches out to others being sexually exploited and trafficked.
According to Polaris Project, a leader in the global fight to eradicate modern slavery, the needs of survivors of trafficking are among the most complex of crime victims and often require an array of services. These can include housing, counseling, medical care, legal advocacy, job training, interpretation, immigration relief, substance abuse recovery, or food and clothing assistance.
Nixon says the Changing Destinies shelter will be exclusively for human trafficking survivors. The shelter will provide a long-term, survivor-centered, trauma-informed, faith-based, residential recovery program, free of cost, to promote healing and restoration.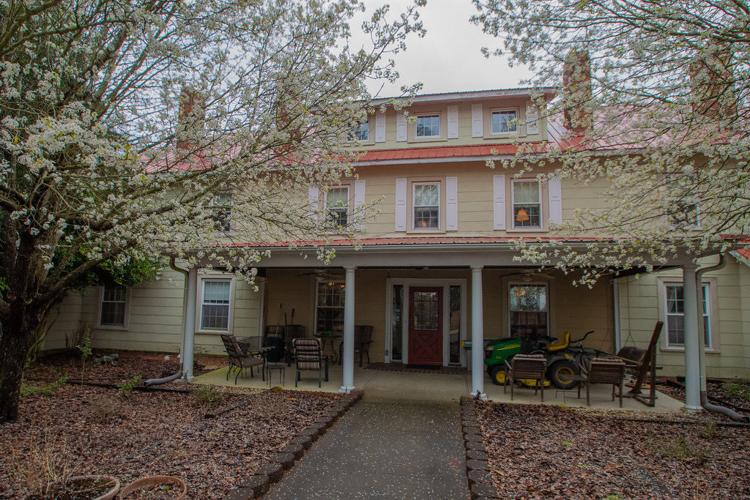 "We know that these individuals are prone to run away or relapse. They'll often run back the trafficker," she said. "They (traffickers) dehumanize their victims by manipulating their feelings of self-worth. They instill fear and shame, eroding the victim's trust in other people so that the victim thinks the trafficker is the only person who cares for them, the victims develop an emotional attachment, and that is why they return."
The group has identified the property for the shelter and is now in the process of raising funds to purchase and renovate the property and provide operational support. Plans include space for the proposed programs, as well as living space for up to 16 adults. Much of the property's acreage would be converted to a working farm to provide learning skills that could transfer into the workforce.
As with domestic violence shelters, its exact location is not disclosed.
"The survivors need to be away from the area of exploitation, plus it adds a measure of safety from the traffickers and will decrease the likelihood that they will run from a program and find their way back to the area where they were trafficked," said Nixon.
"A shelter is not just a building and a bed; it offers safety. These are survivors of a traumatizing crime who need to rebuild their lives and find hope again," adds Nixon. "With God's help and our community's we can offer that hope so more young women will come out of their darkness."