The Moore County Chamber of Commerce's new collaborative work space in downtown Southern Pines has an urban loft appeal. This is no cube farm.
Located on South Bennett Street above the Southern Pines Growler Co.'s taproom and patio, the flexible office layout speaks to a modern approach of doing business.
"The new space is a piece of the Chamber, but it is not the Chamber. The organization as a whole has evolved," said president and CEO Linda Parsons. "Our community is changing and we had to change too."
There is plenty of room here for a coworking space and the Chamber's needs, but more important she views it as a community space.
"A chamber is about the whole community. We are working on workforce development, working with area schools, networking, being a resource for things that better our community. Chambers that are doing that, changing their model, those are the ones that are doing well," Parsons said.
Those efforts have paid off. Despite the challenges brought on by the pandemic, Parsons said the Chamber ended 2020 with one of its highest member retention rates ever. The new collaborative spaces they created are also generating plenty of calls and advance reservations from area businesses.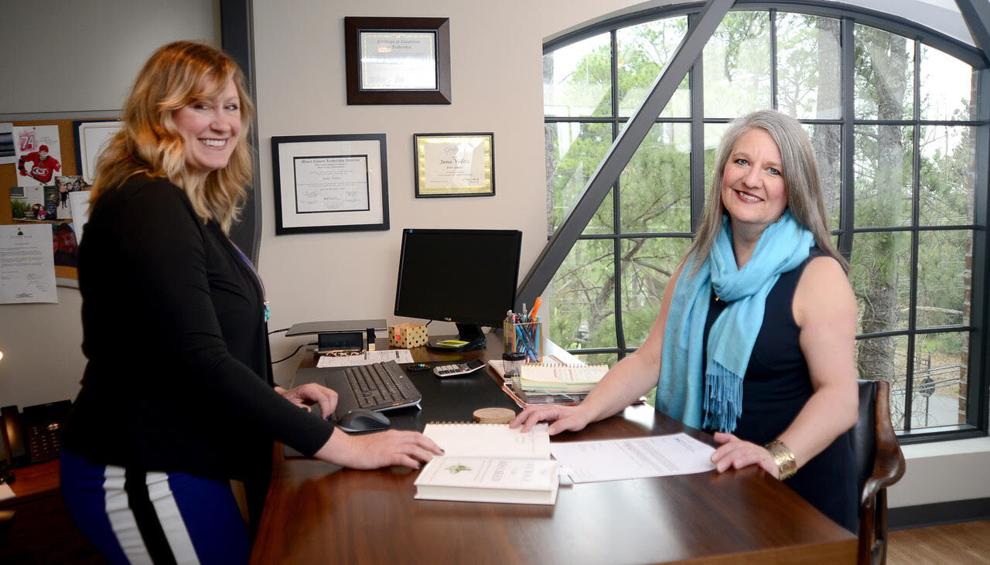 "COVID did impact us. We had to decrease our staffing by one position," Parsons said. "I need to thank our board for the vision to create the space and our members for being flexible during the transitional time. We couldn't see the crystal ball but, by golly, we are filling a need that has resulted from the pandemic."
Chamber Board Chair Michael Barbera of Clicksuasion Labs said it's been a fun ride for the last two years planning and designing the new space, and how it will match the mission moving forward.
"Chambers as a professional organization industry, many have been on the decline because they missed the opportunity to adapt to their audience and community," Barbera said.
Early on, the Moore Chamber identified a need and want for collaborative or coworking space, especially with the trend toward entrepreneurship as a whole and a greater number of military spouses who are building their own businesses or working remotely. Looking ahead, post-pandemic, there will likely be greater demand for flexible conference or office space that does not require a long-term lease.
"We have good timing from an unfortunate event, but we'll take it," Barbera said.
He noted that while some chamber organizations have difficulty reaching out to non-members, the Moore Chamber has "stepped over that gray boundary."
It's been three years now since the Moore County Chamber became 'homeless,' for lack of a better word.
Founded in 1967, the Chamber had put down roots in the 1980s when local members and businesses banded together to purchase land and build a 10,000-square-foot building on U.S. 15-501. But over time, the large structure and upkeep required were more than the organization needed for today's more digitally connected membership. The Chamber Board decided to list it and the property sold for $1.25 million in 2017.
Parsons and her small staff took up temporary quarters in Southern Pines while the organization's leadership considered its options. She notes that revenue from the "legacy" building provided firm financial footing for a new start, but the sale of the former property was not used to sustain the chamber through the pandemic.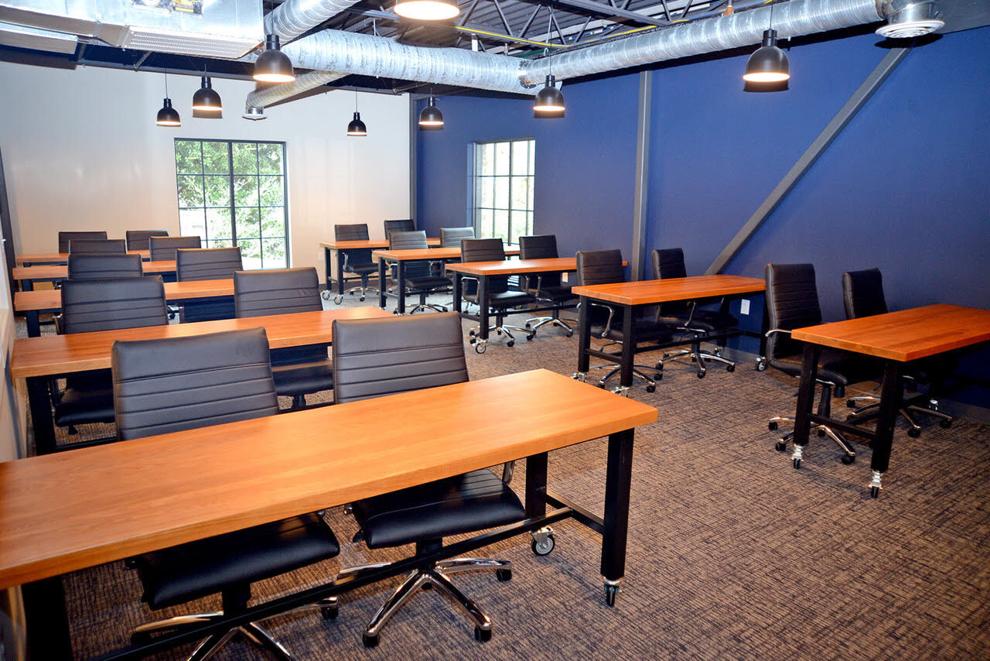 Instead they benefited from a culture of being fiscally responsible and putting away money in a savings fund which, Parsons said, ironically, was exactly what was needed in 2020.
"We saved operational money over the last seven years. By moving to a small rental space and being resourceful, we were able to stay on our feet. Chambers were not eligible to apply for PPP (stimulus funding) until recent legislation passed in December."
But she also sees 2020 as one of the organization's best years.
"We worked tirelessly because we were the ones helping other businesses navigate the pandemic. Last year was probably one of the most stressful and most rewarding years as a chamber leader. We got to help so many people," Parsons said. "This is not a boastful thing, but when you saw the fear in a business owner's eyes and you were able to direct them to programs and resources that could help, all the while we were building this building working from home."
According to the Moore County Register of Deeds, the Chamber paid $560,000 for the new third floor space in the Krausen Building. Parsons declined to share the buildout costs but noted the Chamber's board reviewed all purchase decisions.
The new open layout includes informal gathering places, a conference room with state-of-the-art technology for meetings, a kitchen, a dedicated coworking space and staff offices.
Expanding Downtown Opportunities
The Chamber's strategic plan emphasizes three primary roles —- "convener," "champion" and "catalyst" —- all of which are reflected in the sheer square footage dedicated to community space.
"We came in under budget for construction costs and under budget to furnish the space, significantly under budget actually," Parsons said. "We were thrifty and coming in under budget adds to the value of being fiscally responsible with our members."
Gerry Bateman with Southern Pines Growler Co. constructed the Krausen Building where the Chamber and his expanded taproom are located using a condominium business model.
"We've obviously been pleased with the outcome of the Chamber space. They did an absolutely spectacular job," Bateman said.
While the Chamber owns the third floor, Bateman and Brandi Underwood own the first and second floor spaces. The second — or middle story — is in the process of finishing work for two tenants moving in this summer.
"Our desire was to get the building in a condition where we could have a space to rent. The chamber was involved in the very beginning and were excited about what we were doing," Bateman said. "They wanted to be a part of it and we finalized everything last year. The chamber wanted to be involved; it was just a question of creating that opportunity."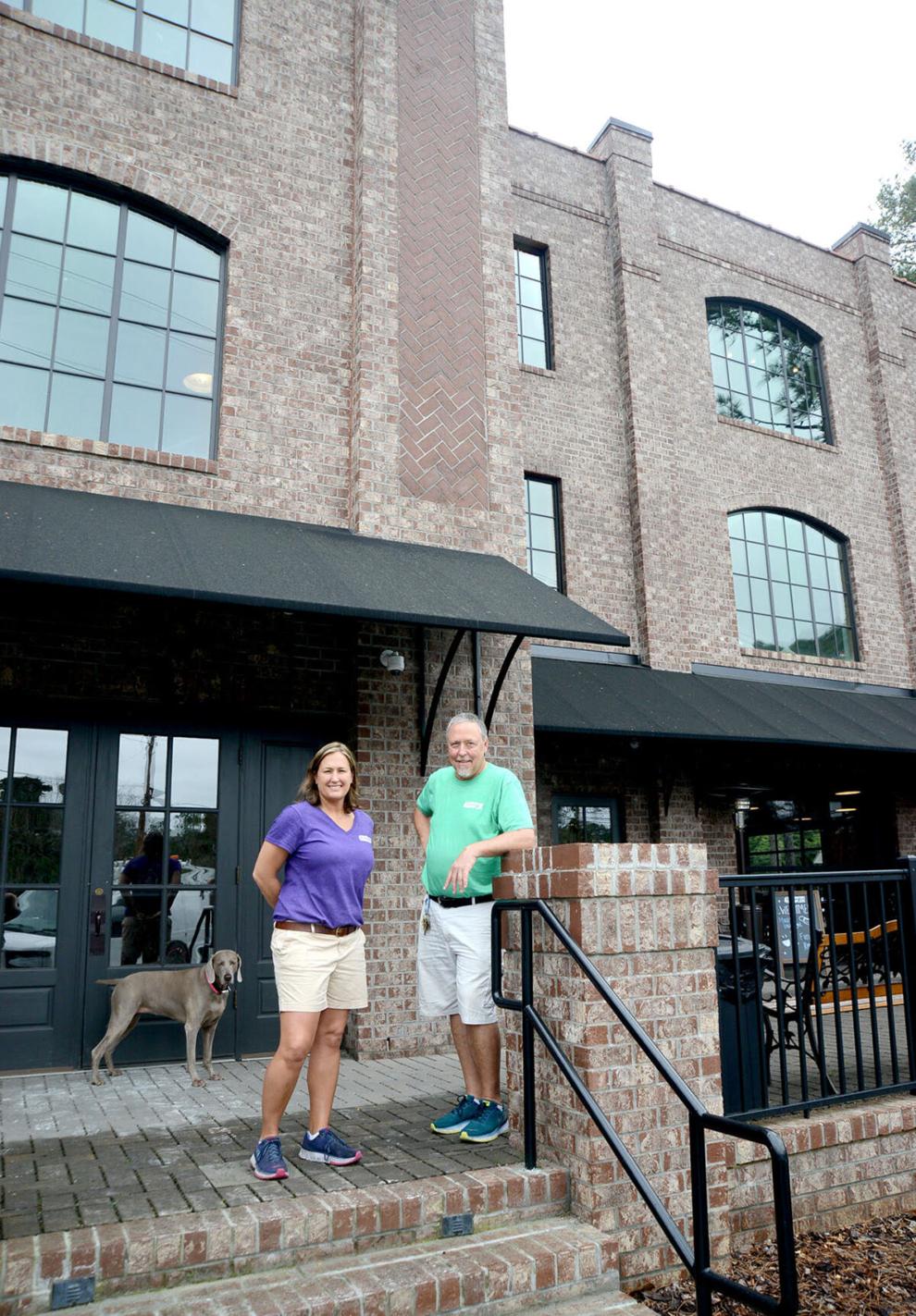 The Southern Pines Growler opened its own doors on the new location last June. So basically, Bateman has yet to be able to open at full tilt as a result of pandemic restrictions.
"We opened at limited capacity so I'm grateful there was a return coming in even though it's not what we expected. We have been blessed with a little bit of luck in this transition," he said. "There's also been some lessons learned by the COVID experience. People may not want to necessarily invest in large spaces. At the end of the day, we did what we needed to do to make (the building) marketable."
Looking ahead for his own business interests, Bateman laughed and said there are no "secret handshakes" when it comes to running a taproom and growler shop. "This business is very simple. You offer the best possible beer at the best possible prices in an environment where people can enjoy themselves."
He credited architect Dean King of Pinnacle Design Build with bringing his vision to life without losing the dynamic that Southern Pines Growler cultivated at their previous space at the corner of West Pennsylvania Avenue.
"We have a bigger space and bigger patio that was done in a way that we have one of the prettiest buildings in the city. It really just came together," Bateman said. "We feel like people recognize the building and it really does feel like downtown."
"We think Linda (Parsons) will do great things with that space upstairs. It has already started and they are attracting people. The Chamber did a really great job with their forethought and execution. They are changing to what a chamber needs to be now, now what a chamber needed to be 20 years ago."
"This is our Chamber space and it was designed with our members in mind. But the pandemic really brought out that we are more than just our members. It is supporting everyone in the community that will make us a more vibrant community," Parsons said.
The genesis of the collaborative work space actually began long before the pandemic. Coworking spaces are nothing new, she added, but the way the new offices have been designed is a bit more unique.
"We needed to become essential in our community. So the question is how can we be inclusive and provide programs and events to our members, but also bring in the community at-large to promote economic viability," said Jana Volitis, the Chamber's operations manager.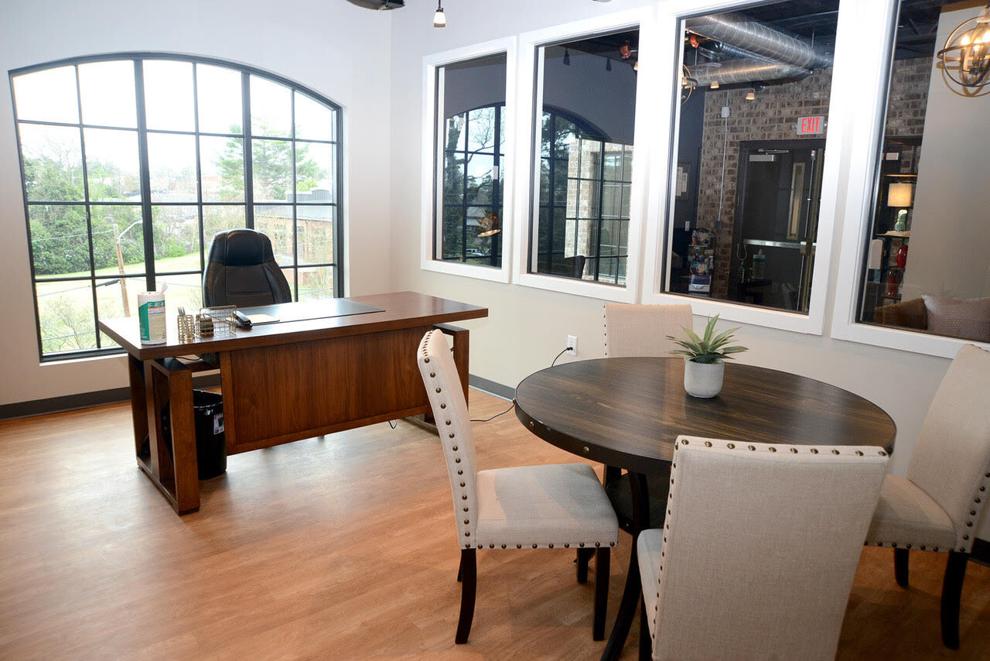 Of the groups that have booked time in the Chamber's new conference/training room space, three-quarters are members, while one-quarter are new to the organization.
"We are hitting a whole new group of people," Volitis said.
Carla Williams, past chairman of the Moore County Chamber of Commerce Board of Directors (2019-2020) said the goal was to look beyond a short-term solution.
"We were looking for something to last us into the future," Williams said, noting consideration ranged from remodeling an existing structure to starting a new building from scratch. "You have an idea what you want but you really don't know until you start looking at what is available. It was an ongoing process."
Williams said the Chamber board was in the midst of making final decisions about the new space when the pandemic hit last March. That, in turn, prompted more discussions about stewardship of resources and financial planning.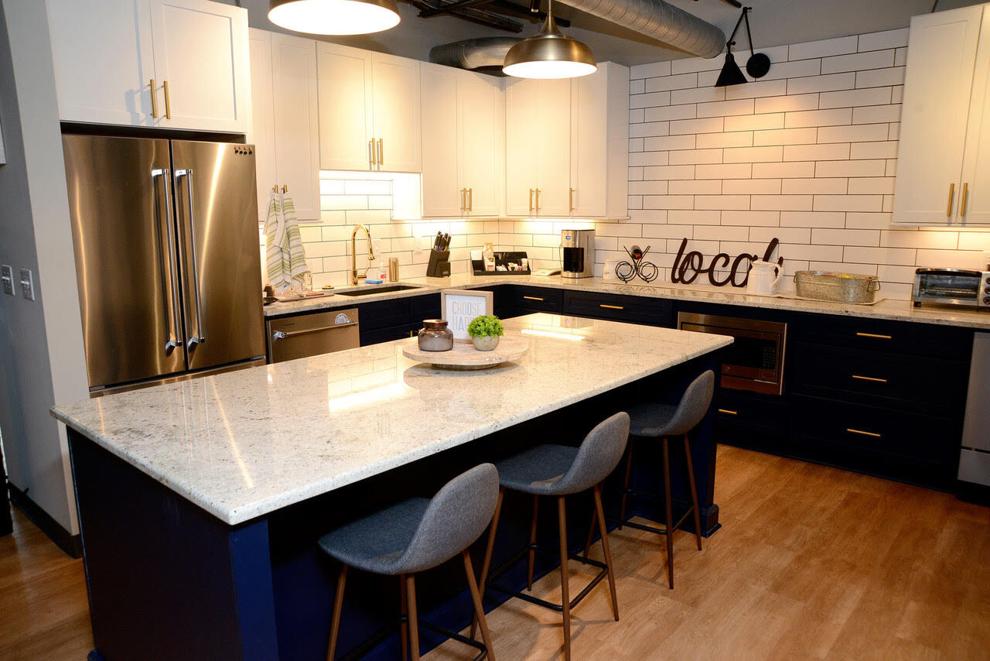 "We can utilize the spaces for our needs now and see how it goes. It is a fluid space that is subject to change as we need it," Williams said. "It is definitely not your grandfather's chamber. It is more open, a more casual environment."
Parsons said credit also belongs to chamber members in the 1980s who made the decision to buy land on U.S. 15-501 that laid the groundwork for the new investment.
"It was time to meet the new demands of the community and we did that very thoughtfully, critically and strategically to select this space," Parsons said. "We shifted to a space that is only 3,000 square feet in size, but has larger flexible spaces that allow us to bring back in programming. And we can also provide access to a business who needs such a space."
"Our job is to convene, connect and champion and that will continue. Our members are important, they are our family. But the needs of the community over the last 54 years have changed and we have to evolve with it. This is about reinvesting in our community and in our members."