The Moore County Chamber of Commerce (MCC) is excited to recognize the 2017 Ambassadors of the year. This distinction is awarded to those who go above and beyond to mentor new and existing chamber members, serve at events, and act as a liaison to the Moore County community.
MCC Ambassadors are volunteers who act as an extension of the Chamber staff by acclimating new members and serving as a resource to long-standing members. The Ambassadors make it possible for the Chamber to offer many of its programs and services through the time and volunteering they provide.
The program operates on a point system. Point values are based on making Chamber member visits, attending or assisting with Chamber events, or by introducing new businesses to the Chamber. 

"Our ambassadors play a pivotal role in allowing the Moore County Chamber the ability to execute our programs and events and stay connected with our members. All of our Ambassadors have been champions of the Moore County Chamber and the community all year, and their support is irreplaceable," said Holly Neal, MCC's membership development director and facilitator for the Ambassador program. "Each Ambassador gives a tremendous amount of time to the Chamber, and the Chamber staff and Board of Directors are extremely grateful."

This group of community leaders exemplifies volunteerism, attends and works Chamber functions such as grand opening ribbon cuttings or ground breaking events, Business After Hours, and other Chamber events. They also help the MCC grow its membership thus working on a positive cooperation of the local business community as a whole.
The Moore County Chamber serves over 650 member organizations to foster a vibrant business community.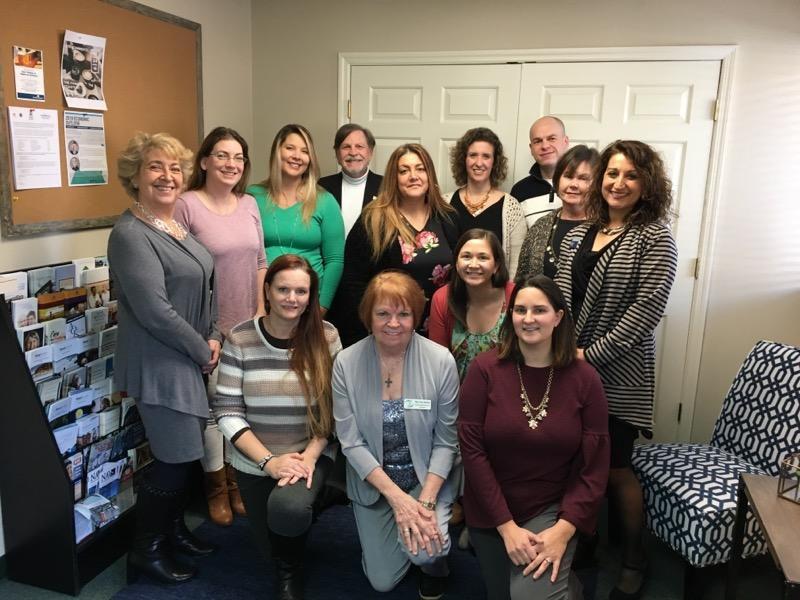 The 2017 Ambassadors include Kasia McDaniel, of Blue Diamond Staging, LLC (Ambassador Chair); Derek Cole, of One Hour Heating & Air Conditioning (Ambassador Co-Chair); Cyndi Fifield, of Novae Design Group; Butch Peiker, of OutreachNC Magazine; Susan McKenzie, of Aging Outreach Services; Sue Deutsch, of The Pines Times; Paula Crocker, of Fidelity Bank; Megan Tucker, of Fidelity Bank; Mary Ann Gerney, of Oakland e Media; Ashley Haddock, of OutreachNC Magazine; Lisa Long, of the Convention & Visitors Bureau of Pinehurst, Southern Pines, Aberdeen Area; Severine Utiger, of Springhill Suites by Marriott; Robin Bennett, of Dixon Hughes Goodman, LLP; Janet Galloway, of Merrill Lynch (not pictured); Mark Adel, of Liberty Tax Service on 5 (not pictured); and Ashley Wilson, of Residence Inn by Marriott (not pictured)
For more information about the Moore County Chamber or the Ambassador program, contact Holly Neal at hneal@moorecountychamber.com or (910) 692-3926.