A dated sign on an even older building at Carthage Elementary School, one of seven freestanding structures on the Rockingham Street campus, proclaims that "success comes when we all pull together."
It would be easy for school administrators and Moore County leaders to point to the modern, consolidated elementary schools under construction farther south and declare success.
But Moore County Schools has aged elementary and middle school campuses, like Carthage, that don't stand to be replaced any time soon. Repair and renovation needs at those schools number in the tens of millions over the next two decades — a number vastly beyond the district's $1.6 million in annual capital funding from the county and through the state lottery.
On Tuesday morning, members of the school board and Moore County Board of Commissioners spent 45 minutes getting up to speed on the condition of Carthage Elementary with a campus tour. State Rep. Jamie Boles, who represents much of Moore County, also attended.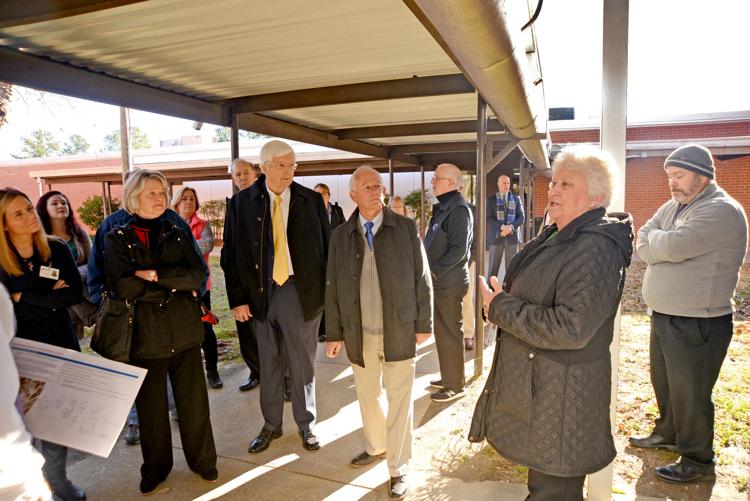 Some of the school's physical deficiencies come simply by virtue of the era when it was built: its proximity to Rockingham Street, and the location of extracurricular classrooms on the second floor of the gymnasium beyond the reach of students with physical disabilities.
Like at North Moore High in Robbins, students at Carthage have to travel in and out of classroom buildings throughout the day to get to the cafeteria, media center and gymnasium. But Carthage students are much younger, which compounds the loss of class time to shepherd students from place to place. An ongoing expansion at North Moore will unify several of the buildings at that school into one.
"Whether it's through the cafeteria for lunch or if they go to one of our specials, everybody has to go outside to get to those places from the buildings that they're in," said Principal Debbie Warren. "So whatever the weather may be is what we endure each day."
For now, the only thing unifying buildings at Carthage is a system of covered walkways. But that's not the only reason that rainy days are generally dreaded around campus. Its drainage system isn't adequate for heavy rain, so flooding is a problem. So is retained water, when underground boiler lines have degraded enough to release hot steam.
"We do utilize our auditorium for our music classes. We just have to keep an eye on it because there are steps that go down into the auditorium and if we have a nice rain the drains are not large enough and it will flood the auditorium floor," said Warren.
"We've had lots of rain so the pipes underground cause the water to kind of boil. The kids thought they were at Yellowstone actually… we make a joke of it."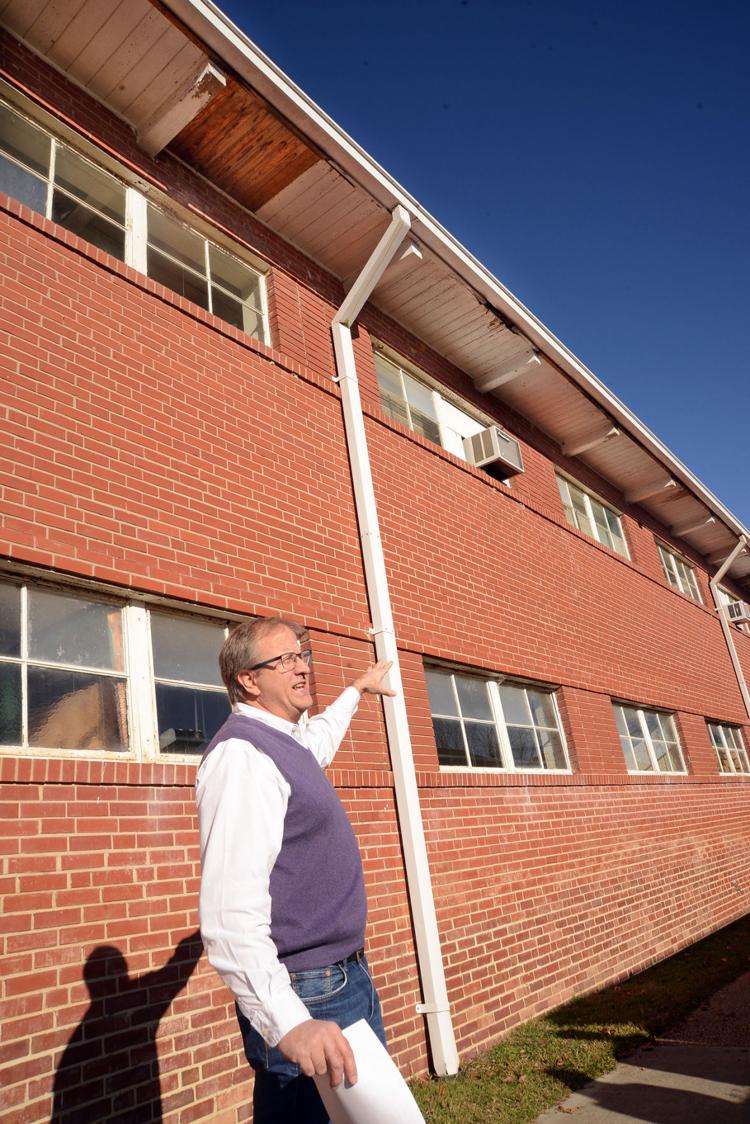 Since the 1950s, the most recent additions to the campus were two classroom buildings constructed in 1988 and 1999. As Moore County Schools operations director John Birath pointed out on Tuesday, they can be distinguished from the original buildings by their pitched, rather than flat roofs.
"There used to be mobile units where this building now stands," said Birath. "At one time the approach here was to just replace mobile units with a building. It wasn't about growth, it wasn't about thinking how can we benefit the entire campus if we're going to do something. That's how this campus ended up the way it did."
Between now and 2031, Carthage Elementary will be due for more than $7.5 million in repairs. Those repairs include extensive renovations and roof replacements for several buildings.
The school's gymnasium is coming due for both. Thanks to the propensity of the wood flooring to warp when exposed to moisture, the building stands to deteriorate further the longer repairs are delayed.
"One of the great challenges you have in gymnasiums is the wood floors. Any time you have a roof leak, this is at the greatest risk of additional damage," said Birath, who pointed out that the gymnasiums at Sandhills Farm Life, Westmoore, Highfalls and Vass-Lakeview are all in similar condition.
"They all have been identified in these lists before for overall renovations and improvements."
More than $400,000 in projects are already overdue, including replacing piping in four buildings, replacing the air conditioning system in Building 7, replacing rotted wooden building fascia and soffit around the gymnasium, and installing a new fire alarm system throughout the school. The current one was installed piecemeal in each building over the years, leaving the campus without an integrated alarm system.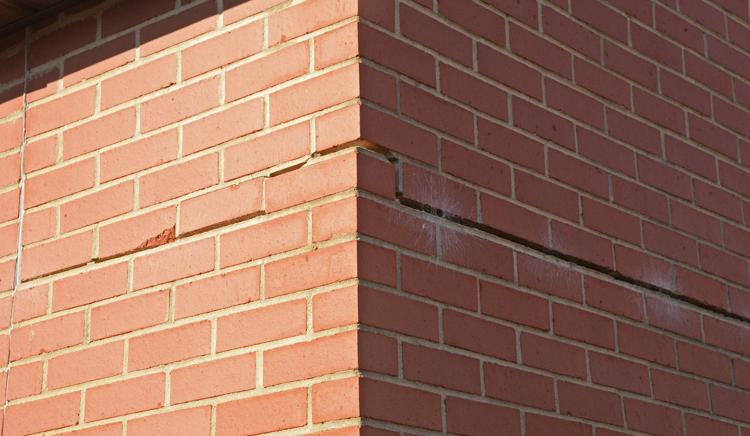 "The systems are incompatible. They're different, so they don't communicate with one another," Birath said. "The campus as a whole doesn't have a reliable system in place. We need to replace the campus as a whole into one unified alarm system so if there's a situation here that lets everybody know that we need to get off campus."
Following Tuesday's tour, the county commissioners convened in the historic courthouse in Carthage to elect a chair and vice-chair for 2020 and attend to a brief business agenda. The commissioners unanimously re-elected Frank Quis as chairman, and elected Louis Gregory as vice-chairman. Gregory replaces Catherine Graham, who previously served as chair for 2017 and 2018.