It's only fitting that BQ1 is the official identifier code for Gilliam-McConnell Airfield. As the home of the Pik N Pig restaurant, this Carthage airstrip is a destination for pilots and foodies alike.
But the real story actually starts in the 1940s near Oceana Naval Station, where Roland Gilliam grew up watching the skies. He bought his first plane from his high school science teacher and spent time in the clouds for the next 62 years. Work brought him to North Carolina and fate brought him to a hilly tract of land on the outskirts of Carthage.
Sometime around 1989, Gilliam began building his own airfield of dreams. These days his runway regularly welcomes all types of small and medium-sized aircraft, from restored relics to contemporary private airplanes to military helicopters.
"This has been very fulfilling -- to start it, to build it, and to watch it grow. I'm very proud," Gilliam said. "But I'll soon be 81 years old. It is time for someone younger to take over."

That youngster is Dr. Rick Hilliard, an internal medicine physician and fellow pilot, who owns one of several private hangars located at the airfield. Fine details of the deal are still being hammered out, but Gilliam and Hilliard agree that exciting new additions are in the works.
"The legacy that Roland created at this airfield is impressive. I tell people he carved it out of a forest with an ax and slingblade. And he grew it from there," Hilliard said.
The fact that it is named Gilliam-McConnell Airfield, which pays tribute to military aviation pioneer and Carthage resident James Roger McConnell, "is where I fell in love with the place," he added.
McConnell enlisted in the French Army in 1915 and flew in the Lafayette Escadrille. On March 19, 1917, he was killed during an air battle with German fighter planes — the last American aviator to die in The Great War before the U.S. entered the conflict.
Hilliard, himself a military veteran, began flying when he was 19.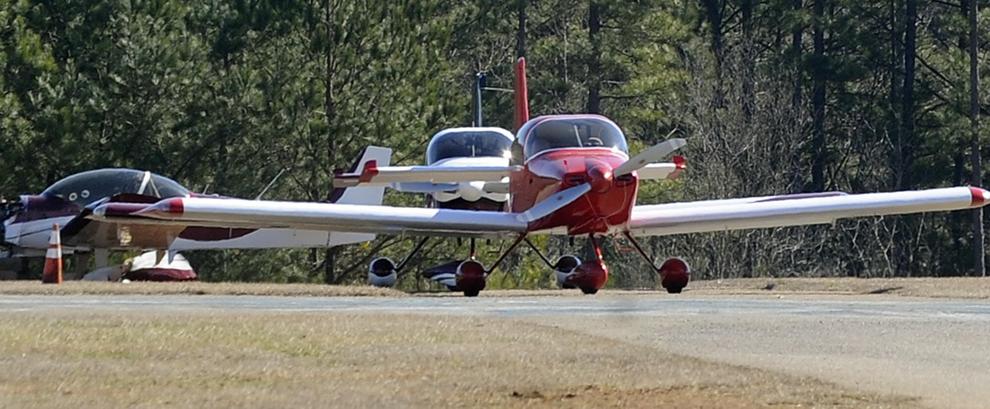 "(Gilliam-McConnell) is a good place for veterans to come hang out and learn to work on airplanes. I am looking forward to making some improvements and will continue Roland's legacy," he said.
It took two years of doing nothing more than moving dirt before Gilliam's vision of building an airstrip on Dowd Road took shape.
"I had always wanted a property big enough for an airport. When I got to Carthage, I told my wife, "I'm not moving," he laughed. "I bought 120 acres but there was a lot more dirt to move because it was very hilly. I really built it for my own use and had no intention of doing anything different."
But a persistent friend kept asking if he'd sell him a lot to build a house. Like Gilliam, he was a pilot and wanted to live within view of the airstrip.
"I decided why not," he said.
Then sometime around 1998, the approach path for Moore County Airport shifted. As a result, an old building being used by Sandhills Community College was condemned.
"The county sold the building for $1. Through a comedy of errors, the original buyer backed out and the company that he'd hired to move it called me," Giliam said.
Relying on his wife Nancy's keen eye and judgement, he asked her to go out and take a look. It was love at first sight.
"Of course, I had no idea what I was going to do with it," Gilliam said. "Then I was going through Carthage and saw this little rustic-looking trailer with smoke coming out of it. The sign said "barbeque for sale."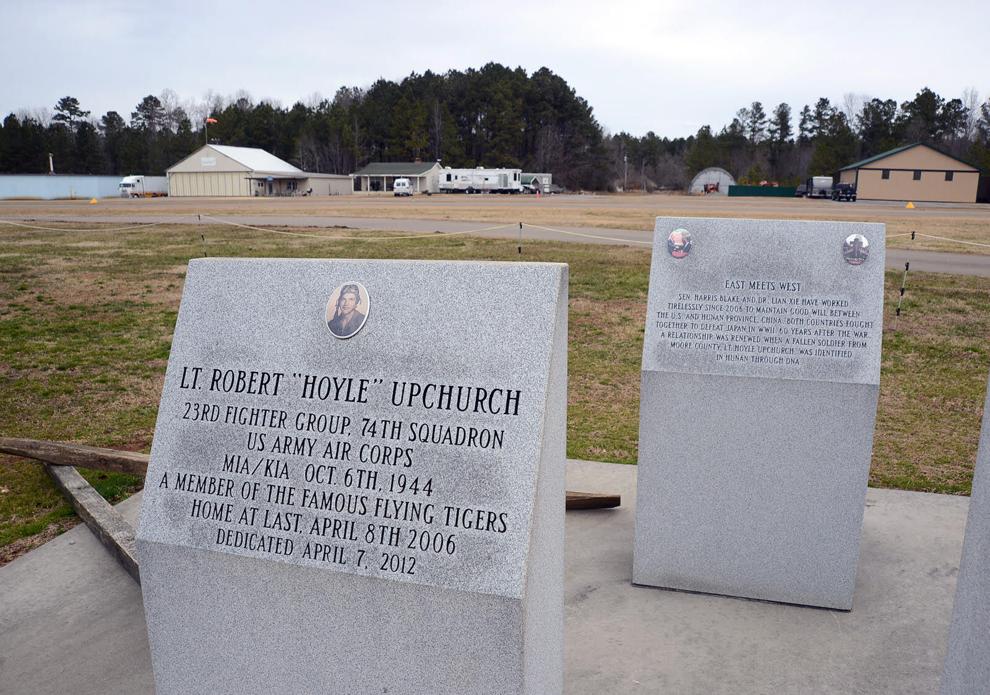 Gilliam purchased a pork chop sandwich and told Ashley Shepperd, the man at the smoker, "Do I have a deal for you!"
Shepherd and his mother, Janie, soon visited the airfield and set up shop in the old wooden building.
"The Pik n Pig has ranked in the Top 16 (nationwide) for fly-in restaurants for years," Gilliam said proudly. "I had told him you can't live off the flying public, because it is weather-dependent. But I knew people would come out to see the airplanes and let their kids see the airplanes. And this is exactly what happened."
Looking ahead, Gilliam isn't ready to fully retire just yet.
He serves as president of the James Rogers McConnell Air Museum, which is located next door to the Gilliam-McConnell Airfield. Museum director Debbie Campbell oversees operations and the collections may be viewed by appointment. For information, visit https://carthageairmuseum.org/
"It's a work in progress but when it is done, I think this will be a big boost for Moore County."