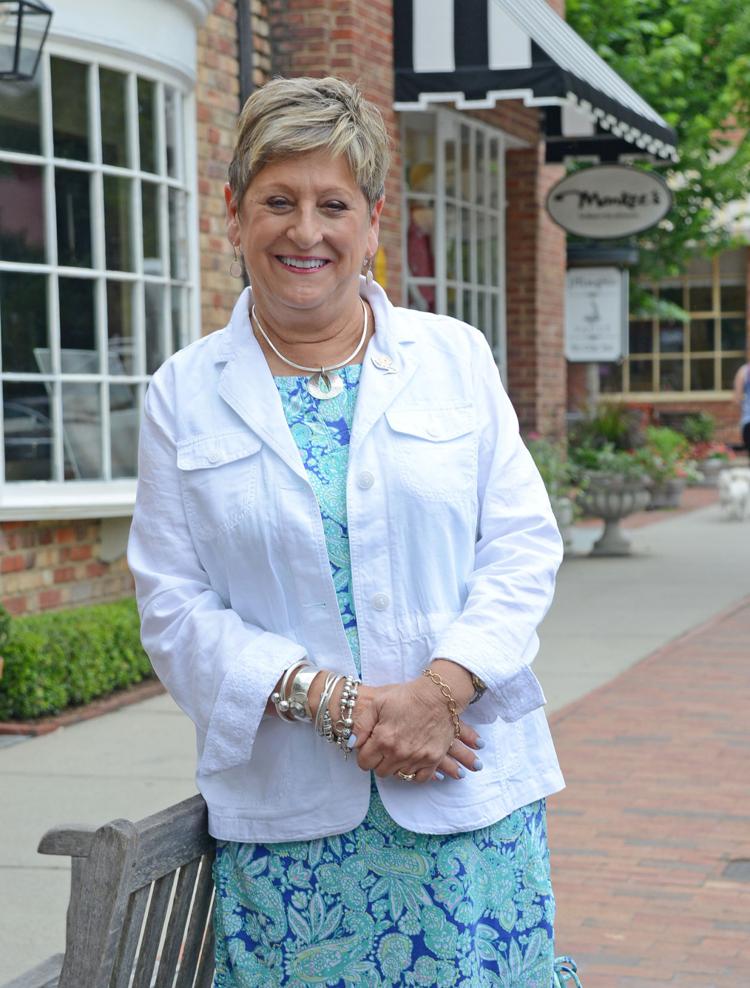 A familiar name will be on the ballot for Southern Pines voters this municipal election season. Councilwoman Carol Haney announced this week her intent to run for mayor.
"Anyone who knows me knows that I have a passion and love for Southern Pines," Haney said. "I'm very proud of our vibrant community and I appreciate what brought us to this point — our past mayors — who with different viewpoints and perspectives had one common goal: doing what's best for Southern Pines and all its citizens."
Southern Pines Mayor David McNeill announced recently that he would not seek re-election to a third term of office. Haney is the first candidate who has indicated interest in filling the position.
"This is a legacy I will continue: making educated and informed decisions with integrity and honesty just as the ones who came before me."
Haney was initially appointed to the Southern Pines Town Council in October 2016, filling the seat left vacant after former mayor and longtime council member Mike Fields resigned. The following year, she received the most votes in a decisive win to retain her seat.
A real estate professional, Haney has lived in Moore County since 1982 and served in numerous civic leadership roles. She has served on the boards of Habitat for Humanity of the Sandhills, Sandhills/Moore Coalition for Human Care, she is a past president of Southern Pines Rotary and Weymouth Center for the Arts and Humanities, and a former chair of Keep Moore County Beautiful. Prior to her appointment to the Southern Pines Town Council, Haney also served as chair of the Southern Pines Appearance Commission.
Haney is also the widow of former councilman and Southern Pines Mayor Mike Haney, who died in 2016. If she is elected, the Haneys would make Moore County history as the first husband and wife elected to the same post.
She met her husband while working a summer job. The couple lived in Laurinburg for 10 years before settling in Moore County.
"I have been a councilman's wife, the town's First Lady, and I have served on the council. I think you could say this gives me a broader perspective than anybody else," Haney said. "In Rotary we believe in service above self. I also place governance above self."
She said the decision to run for mayor felt natural.
"As a council member, we have a lot to be proud of. As David (McNeill) has stated, Southern Pines is in good shape," Haney said.
She highlighted the cooperation in place between developers and neighbors; the town's new fire station under construction near the Moore County Airport; the new McDeeds Creek Elementary School and new Southern Pines Elementary School underway; the partnership between the town and the Sandhills Sandsharks to improve the facilities and increase use at Pool Park; the new splash pad and picnic area and playground also at Pool Park; and the two newly created task forces that are addressing military interests and West Southern Pines economic development.
"The town council deals with what I call 'kitchen table discussions.' Roads, services, schools, developments. We are fortunate. The council works well together."
Haney also credits the town's professional staff, respectful relationships and excellent leadership within the police and fire departments, and other town offices.
"Our financial department has won many awards for excellence, which as your town treasurer I get to see first-hand," she said. "We also have an award-winning library and all of the opportunities our parks and recreation department has to offer. And look at what our citizens have done with First Friday and other events."
Haney said she is also proud of the collaborative work she has participated in at the local, regional and state levels. She is the town's representative at the local and district level of the Triangle J Council of Governments, and she also works with colleagues in Pinehurst and Aberdeen on issues of mutual concern.
"We share ideas for the betterment of us all," she said. "We don't live or work in a vacuum."
Looking ahead, she said a top priority not just for Southern Pines, but all seven counties in the Triangle J district, is aging infrastructure. Haney said the cost to maintain buildings, water treatment facilities and sidewalks "hit home" this year when the town completed a building needs assessment.
Personally, Haney said, she would like to see the Southern Pines Elementary campus on May Street repurposed as a "town headquarters" to include a long-awaited Town Hall. The Southern Pines Primary campus on West New York Avenue could be a performing arts center, she suggested.
"Let's talk about the inevitable: growth. It is on everybody's mind," said Haney.
One of her primary goals is to ensure it is sustainable growth. She said this can best be accomplished by enforcing town regulations, and making changes to variances, zoning and the Unified Development Ordinance (UDO) so that it is easier to understand, follow and enforce.
"We have worked hard not to lose the flavor of our town and that which makes us proud to call Southern Pines our home," she said. "I want to continue to provide the level of goods and services we offer our citizens, including recycling glass."
Haney said she is proud that the town's draft budget for the next fiscal year will maintain a relatively flat tax rate.
"That may not always be the case, but it speaks well for the leadership. I will be proactive on issues in order to sustain and improve the quality of life for all of our citizens. To me, the best way to lead is to be informed, prepared and inclusive."