A Southern Pines convenience store was forced to temporarily close after a vehicle struck the front of the building on Tuesday.
No injuries were reported in connection with the accident, which happened about 3 p.m. at the Circle K in the 1300 block of Old U.S. 1. The driver of a Chevrolet Camaro reportedly traveled over a 6-inch, concrete curb into the store's glass-door entrance after mistakenly shifting to drive instead of reverse.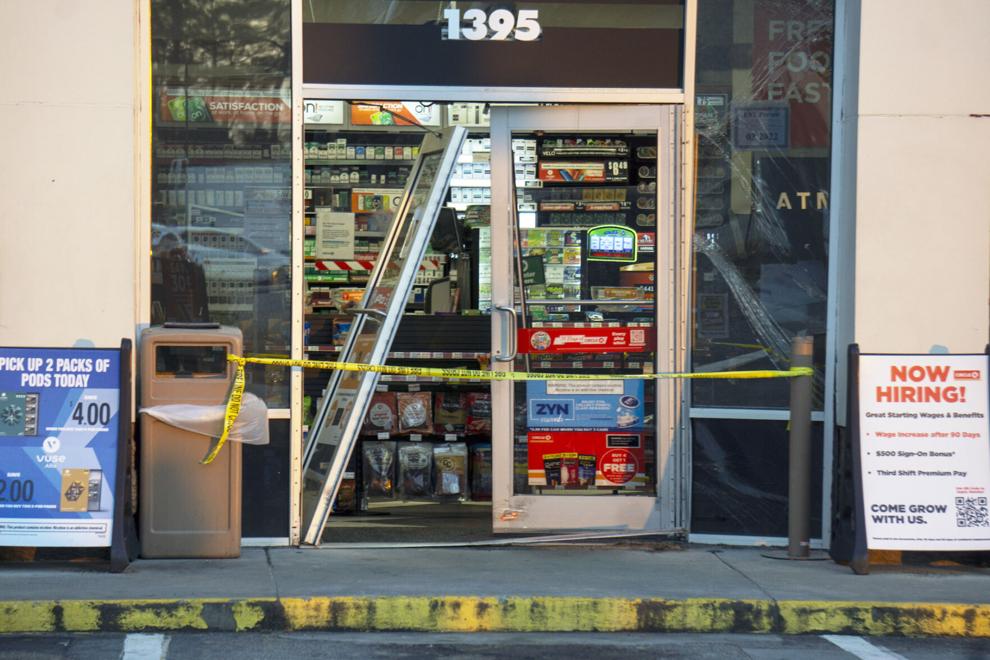 The impact cracked a panel of glass in front of the building and separated one of the store's doors from its hinges. In a Facebook post shared shortly after 4 p.m., the Aberdeen Police Department announced that the 24-hour store and its fuel pumps would be "shut down until further notice."
At 7:30 p.m., an employee in the store's parking lot was observed notifying customers that the business was closed. Additional details about the accident were not immediately available.