A Cameron man is dead after a weekend shooting that launched the fourth homicide investigation of 2018 in Moore County.
The Moore County Sheriff's Office said Quentin Orlando Belk, the 32-year-old victim, was shot Saturday at a mobile home in the 100 block of Helen Lane in Cameron. Belk was taken by helicopter to UNC Hospitals in Chapel Hill, where he was pronounced dead on Sunday.
A woman was also hospitalized after suffering a gunshot wound, but she has since been released. Her name has not been provided by authorities.
Belk attended Union Pines High School and was married to Jayme Belk of Southern Pines. George Bernhardt Roderick, a 37-year-old from Fayetteville, has been arrested in connection with the shooting.
Roderick is being held without bond at the Moore County Detention Center. A second suspect was held for questioning by authorities in Cumberland County.
In a statement issued Saturday, Sheriff Ronnie Fields said the shooting was not "a random act of violence." The victims and suspects, he said, "were of at least minimal acquaintance."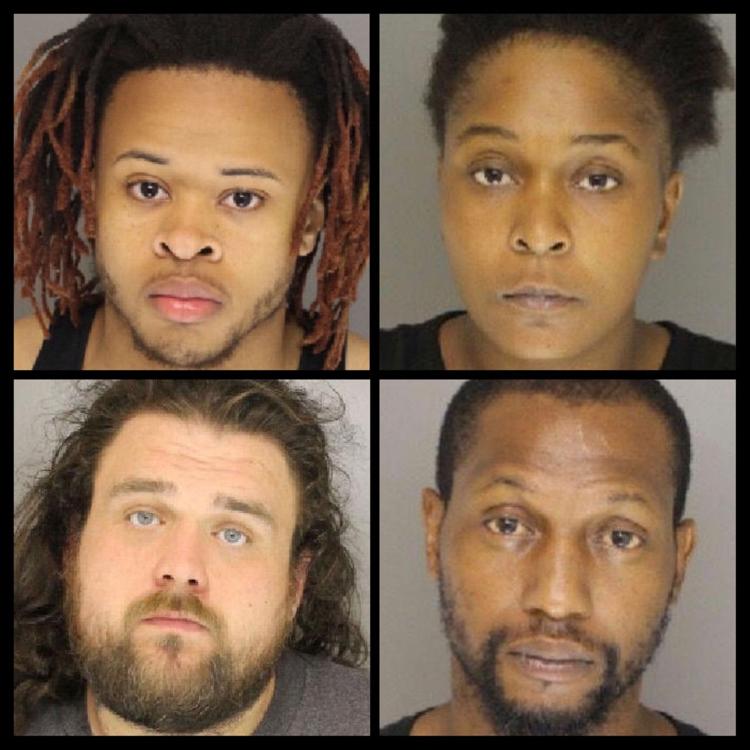 It was the fourth and final slaying reported by Moore County police during 2018. Firearms were involved in each of the year's previous incidents, which all happened in Southern Pines.
Robert Davis, a 65-year-old DJ, was fatally shot at his home in the 100 block of Cox Street on Father's Day. Willie Charles-Antoine Williams, 36, and Jamie Nicole Dawkins, 29, were charged three days later with first-degree murder.
In May, Jalen Isiah Leach was shot dead on a path leading to the baseball diamond between Morganton Road and Brookside Park apartments. No arrests have been announced in the 19-year-old's death, which is being investigated as a homicide by the Southern Pines Police Department.
The body of Aiyonna Clarice Barrett, an 18-year-old Sanford resident who was pregnant at the time of her death, was found in a vehicle near South Gaines Street in April. Brian Lovon Little, 18, was later charged with first-degree murder and the murder of an unborn child.
A total of 13 deaths have been classified as homicides in Moore County since 2016. All of the suspects arrested in connection with those cases are awaiting court hearings.