It was a celebration the likes of which Southern Pines may never have seen. Hundreds filled the Sunrise Theater and the lawn outside — and watched over the internet — to experience the memorial service for Bruce Cunningham, who died two weeks ago while on a family trip in Ireland.
"So, there's nothing to do now but pause — and begin again," said his wife, Ann Petersen in a laugh-filled, tear-stained hour-long remembrance of the man who served four terms on the Moore County Board of Education and played an outsized role in many of Southern Pines' treasures.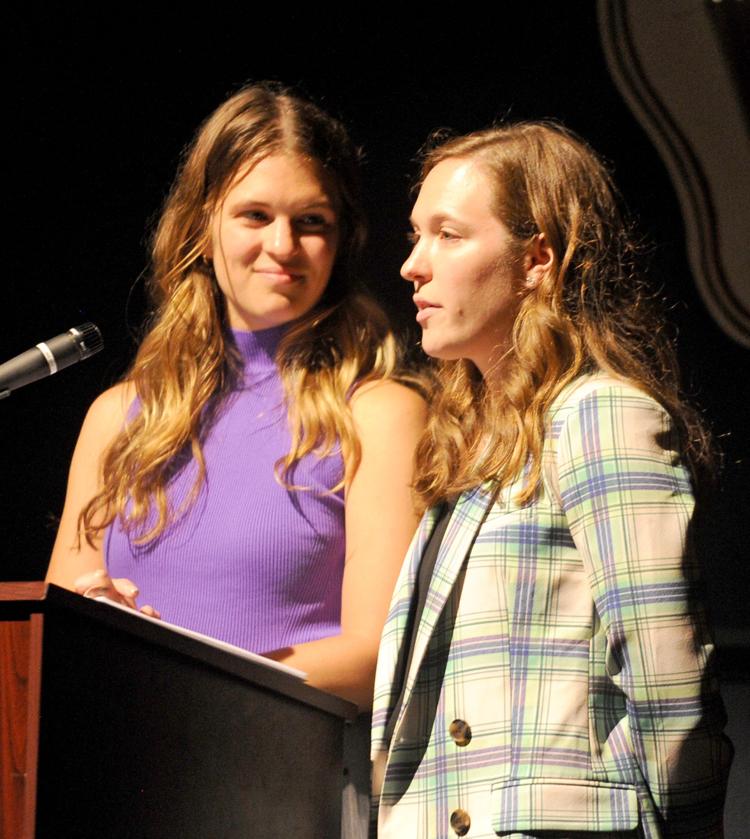 Cunningham helped lead the effort to preserve the Sunrise Theater in 1998, build a new nationally acclaimed playground for Southern Pines Primary, created Springfest, helped start the annual Tour de Moore bicycle race and a host of other things.
He died on July 5 after suffering a massive heart attack 19 miles in to a daylong bicycle ride through a portion of Ireland. He was 71.
The overflow crowd Thursday afternoon came together "in a spirit of love and hopefulness," said master of ceremonies Rev. Sam Walker, a longtime friend of the family.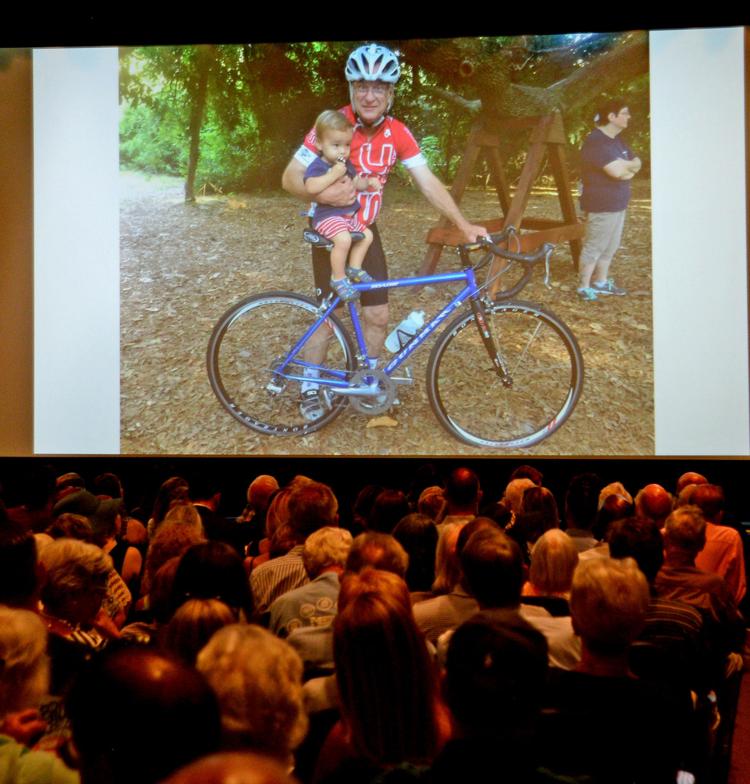 Dubbed "Bruce on Broad," Petersen and daughters Katie and Jennie brought the crowd to its feet with their remembrances of the husband and father they knew. The service was shown outside on the large Sunrise Theater outdoor stage and was live-streamed over the internet for a host of family and friends viewing from multiple states and countries.
The technology deployed to foster the service was a whimsical paradox for the man who, Petersen said, hated technology.
"He believed technology had come to control us," Petersen said, jokingly deploying a mocking Powerpoint presentation to illustrate that which her husband of 30 years loathed. "He was going to fight to the end to know individuals."
Cunningham's daughter Katie recounted how, when she was four, had just about given up on the thought of having a baby sister when she found out she was going to get one after all. She found a quilt — costing $70 — she wanted to get her yet-to-be-born sister. Her parents proposed she raise the princely sum of $7, which she did by painting artworks and selling them for a quarter apiece along their neighborhood street.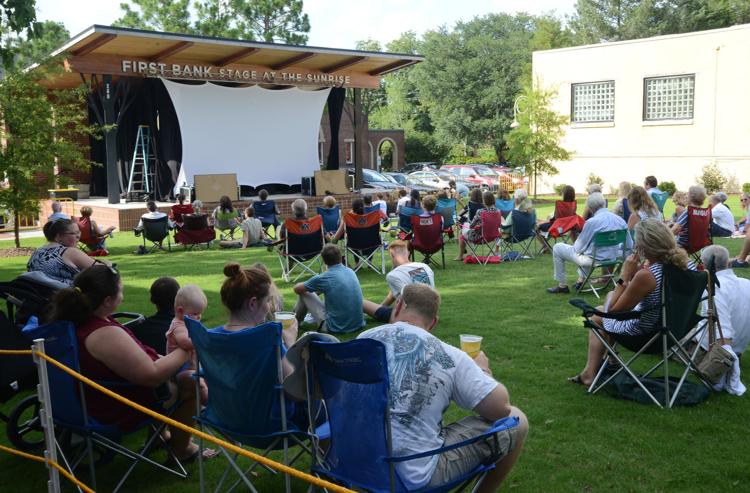 What Katie didn't know at the time is that her father was down the street with rolls of quarters and flagging down passersby to go and buy a picture.
Thursday's service included music from a duo doing Celtic music, a traditional spiritual dance set to the Enya song "May It Be," and a riveting performance of "I Know Where I've Been" from the musical "Hairspray" and performed by former Pinecrest High School student Dakota Armstrong.
This story will be updated throughout the day Friday.