Davidson Whetstone is like most little boys. He likes Legos, comic books, studying ancient history and hanging out with his grandfather.
He also enjoys writing: a talent that is showcased in Brave For My Family, a newly published autobiographical book he wrote that speaks to family bonds, sacrifice and bravery on the homefront while a military parent is deployed.
When Davidson was three years old, his father was injured by a rocket-propelled grenade blast in Afghanistan — four days before Christmas. His book tells the story, in Davidson's own words, of his journey to understand his father's service, recovery at Walter Reed Hospital, and eventual return to the battlefield.
Brave For My Family is vividly illustrated by Davidson's father, Dave, a Green Beret who is currently serving his tenth deployment. Whetstone is a pen name selected by the family, who have asked to remain anonymous because of security concerns.
"The whole idea was actually Davidson's and Dave's idea," said Elizabeth, Davidson's mother. "Dave is an artist and likes to draw and paint, but he doesn't always have a lot of time to do that anymore."
The book began to take shape the summer after Davidson's Kindergarten school year. He and his father would sit together on Sunday afternoons to write and draw. The process became a form of therapy for both of them during Dave's recovery.
Dave's illustrations capture the connection between father and son through prayer across the globe, symbols of democracy and sacrifice around Washington, D.C., and his own injuries on the battlefield, while Davidson's story reflects a child whose world is turned upside-down when his father is injured overseas.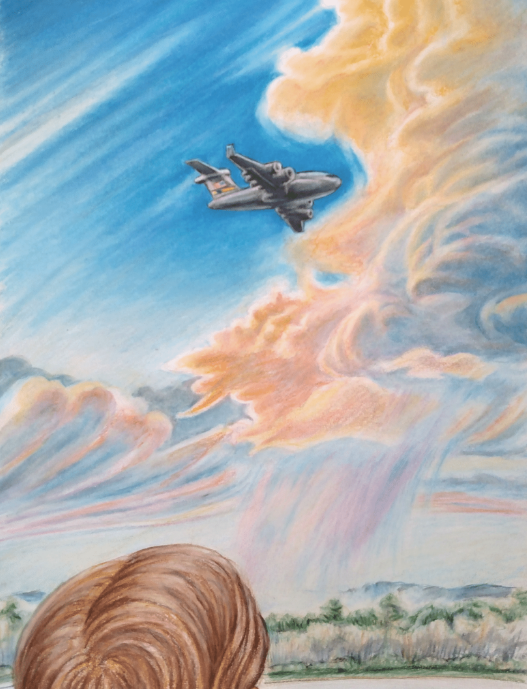 "The book was very therapeutic for both of them. They only worked on it when Dave was home and they could work together," Elizabeth said.
At the time, he was assigned to Fort Bragg and the family frequently visited downtown Southern Pines.
When Elizabeth began putting "feelers out" about publishing their book, she found an ally in Kimberly Daniels Taws at The Country Bookshop.
Located on Northwest Broad Street in downtown Southern Pines, The Country Bookshop is an independent bookstore that began offering publishing services in 2017. The Country Bookshop is owned by The Pilot newspaper.
"When Davidson's family came to chat about publishing this book, I was moved," said Taws. "I read this young boy's words and I was floored by the story's immediacy and clarity."
Brave For My Family published in early November with a foreword written by David R. Shedd, former Acting Director of the Defense Intelligence Agency. The book opens with a G.K. Chesterton quote, "The true soldier fights not because he hates what is in front of him, but because he loves what is behind him."
Taws said the book is a representation of our forgotten heroes, the tiny ones who hide behind the more visible sacrifices of their parents.
"There is a need for good books to explain the military family life," she said. "All children, military or otherwise, will benefit from the bravery in this book."
Proceeds from the book will be used to support other military families and Wounded Warriors through trusted organizations who have demonstrated their commitment to those who serve: Green Beret Foundation, Rick Herrema Foundation, Lead the Way Fund, Navy SEAL Foundation, Semper Fi Fund, and Patriot Foundation.
"I can't express how proud I am of my whole family, and how immeasurably blessed I am to have each of them in my life. I am so proud of Davidson for writing this book," Dave said, "but if I'm being honest, this is only a snapshot of his talents and passion as a good young man."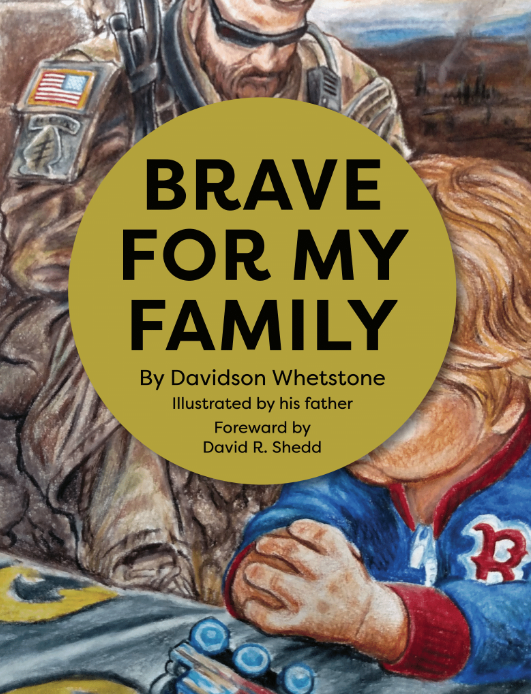 "Davidson and his siblings continue to impress me everyday, and also make me grateful that I married my wife, because that's where they all get it from!" he added.
Elizabeth said Davidson is already talking about writing a second book, possibly about his younger brother, Alexander, 6, who was born prematurely and spent three months in a neonatal hospital unit.
"He could tell the miracle of Alexander's life. And Dave has offered to illustrate that book too," she said.