Keeping essential workers on the road defined 2020 for the staff at Black's Tire & Auto Service in Southern Pines.
"The last year has been such a challenge. It felt like we were fighting two wars — the COVID war and the economic war to keep things afloat," said store manager Van Horton. "We never closed and we take a lot of pride in that. We helped keep the economy going and supplied tires to make sure essential personnel could get to work safely.
"It was important for us to show people that we were still here working, doing our part and getting our hands dirty. We wanted them to know that while you are fighting (the pandemic), we are fighting to keep you rolling. We really prided ourselves on that."
The company recognized the Southern Pines location as its Store of the Year in late January, honoring its exemplary service and achievement. Based in Whiteville, BTS is a family-owned tire and automotive company with locations in North and South Carolina.
"This is a great honor. It affirms that we are doing not only the right thing but we're doing it the right way, business-wise," Horton said. "For what we've been through and then to win this during a pandemic. We have shown how we can overcome obstacles and adversity to be there for our community."
Horton knows plenty about the challenges facing a modern business. He is the grandson of Hugh Perry, whose father founded Perry Brothers Tire in 1933. Perry Brothers first established a store in Moore County, in the late 1960s, at a shopping plaza on U.S. 1 before shifting to Pinehurst Avenue in Southern Pines.
"2008 hit really hard. My grandfather had done business the old-fashioned way with accounts, the way business had been done for years in old farm communities," Horton said. "Unfortunately, when '08 came and people fell on hard times, that was the beginning of the end."
Perry Brothers died a "slow death," he added, with challenges continuing to mount until 2016. It was at this juncture that the Benton family, who own Black's Tires, stepped in to help.
"They were friends of the family and offered to buy us out. It was a relief to us and to our employees that we weren't bought out by a national chain. We were able to keep our doors open and kept most of the staff," Horton said.
BTS acquired all six Perry Brothers locations in what Horton described as a seamless transition.
"Literally we closed the doors one day as Perry Brothers, changed the sign out front, and reopened the next day as Black's," Horton said.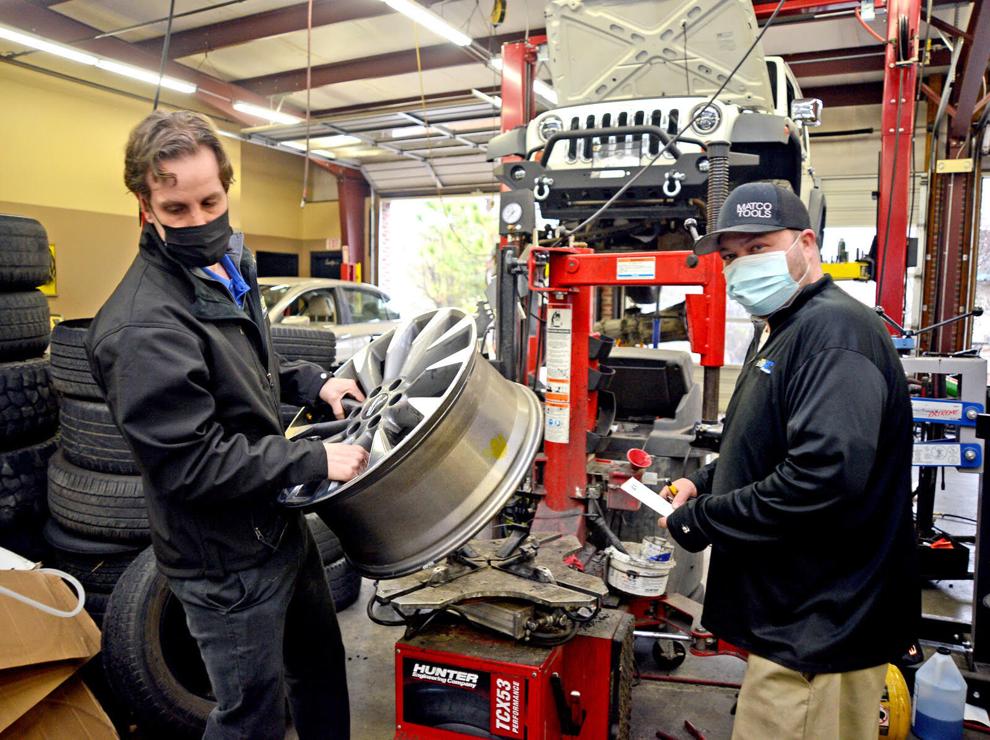 Keith Noble, BTS's human resources and retail director, said Horton and his team demonstrated an outstanding performance in 2020 both in operations and customer service.
"What really made them stand out was with a new curbside drop-and-go service. In Moore County especially, you have a lot of retirees who are concerned about going out during the pandemic," Noble said. "Van and his team were constantly, all year, going out to customers' homes to pick up and drop off vehicles that were serviced. They went above and beyond, going that extra mile to keep their customer base safe."
BTS operates 46 locations in North and South Carolina, in addition to five distribution centers and a retread facility in Clarkton, NC.
Established in 1929 by Cole Black, who was a founding board member of the Boys and Girls Homes of North Carolina, the company also organizes an annual charity golf tournament. Over the last 10 years, BTS has raised over $1 million dollars for the youth-oriented nonprofit. This year's event is scheduled March 19 at Carolina Trace Country Club in Sanford. For sponsorship or player registration information, visit https://blackstire.com/charity
Black's Tire is located at 102 Pinehurst Ave. in Southern Pines, or call ahead for service at (910) 692-7818.