Four years in the planning and far longer on the wish list for Billy Ransom, the new indoor gymnasium sports complex at Hillcrest Park in Carthage is nearly finished.
On Thursday, Ransom, the county's long-serving director of parks and recreation took officials on a tour of the new Moore County Sports Complex. A ribbon cutting ceremony is expected to be scheduled in the next few weeks.
"This is Billy's dream," said Larry Caddell, a former Carthage mayor and two-term county commissioner who heads up the Parks and Recreation Advisory Committee. He thanked the current Board of Commissioners, who were all in attendance, for having the vision and courage to see the project through.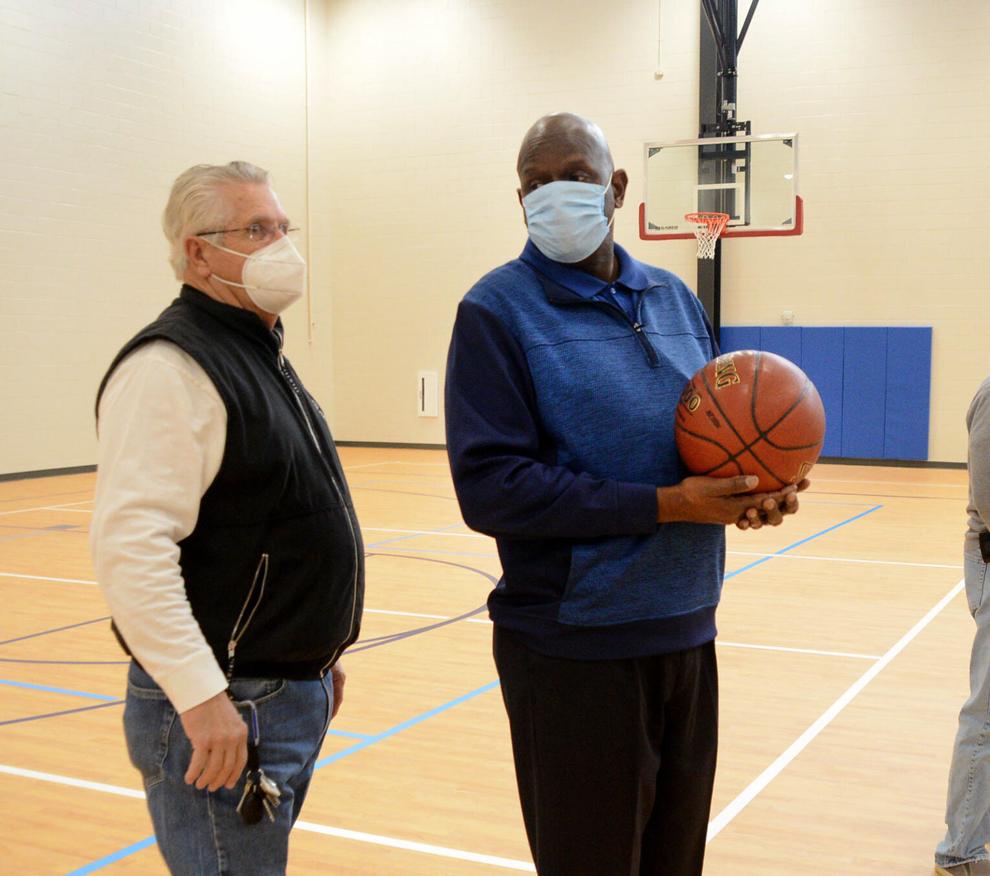 About half of the cost of the $5.3 million complex was funded through the county's capital reserves, which the commissioners earmarked for the center in 2017. The county also had more than $800,000 from the sales of properties bequeathed to the county to support recreation in a special project fund. In addition, the Parks and Recreation Advisory Committee has raised about $680,000 in private funding for the center, not including a $15,500 stock donation recently pledged to Moore County by the Caddells.
Harrod and Associates Constructors, Inc. was hired in 2019 to build the 22,000-square-foot facility. The company's project manager, Hassan Tawwab, and Rich Smith, Moore County's capital project manager, also participated in the tour along with Planning Director Debra Ensminger, who presented the commissioners with an official certificate of occupancy.
"We are finishing on track and on budget," Smith said. "This has been a construction site up until to this moment and now it is Billy's building. This property is a true gift to the county."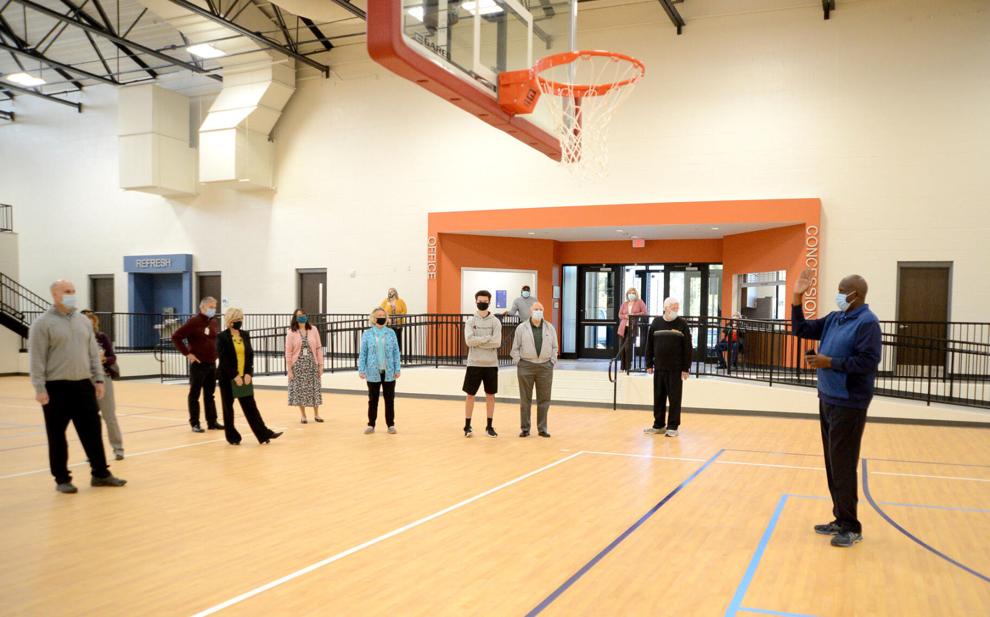 Ransom said he looked forward to hosting basketball games and other large indoor sports events in Carthage. In previous years, the county had to coordinate with the school system or municipal partners in the southern end to use their facilities.
Hillcrest Park is a 42-acre park that features four baseball fields, batting cages, field house and concessions, playground, volleyball courts, a walking trail and disc golf course. A private-public partnership funded a new splash pad added in 2019, and many of the other park facilities and amenities were also privately funded over the years.
The new sports complex adds two full-size indoor basketball courts that can be partitioned off and used for other sports, in addition to a 100-seat multi-purpose room, and indoor concession area. County leaders also approved using a portion of federal pandemic-relief funding to install an emergency generator so the facility can serve as an emergency shelter, if needed.
"We were all together on doing this right and doing it well," said County Chairman Frank Quis, who received a ceremonial 'game ball' from Ransom. "This will serve Moore County for decades to come and help children find good, healthy activities to better themselves."