A Moore County private school got started in 1999 with a handful of kindergarteners, a niche educational philosophy and a single room at Sandhills Presbyterian Church.
But Sandhills Classical Christian School's approach to teaching caught on over the years to attract families from around Moore and surrounding counties. It bought 58 acres in Whispering Pines in 2016, graduated its first class of seniors the year after that, and in 2018 opened its own campus to about 200 elementary school students.
Construction on its Upper School started this past June, and on Thursday SCCS middle and high school students started their spring semester across a courtyard from their younger counterparts on that growing campus.
The West End-based Rhetson Companies built the 12,000-square-foot addition to the campus, which includes 10 classrooms, science and computer labs and a multipurpose space. The coronavirus pandemic delayed the start of construction by a month.
"Our builders felt comfortable and confident that they could still deliver by the middle of December," said SCCS Head of School Dell Cook.
"They were as efficient as they could possibly be and on time with virtually every component of the process. By September I began to allow myself to believe it's going to happen, and it did."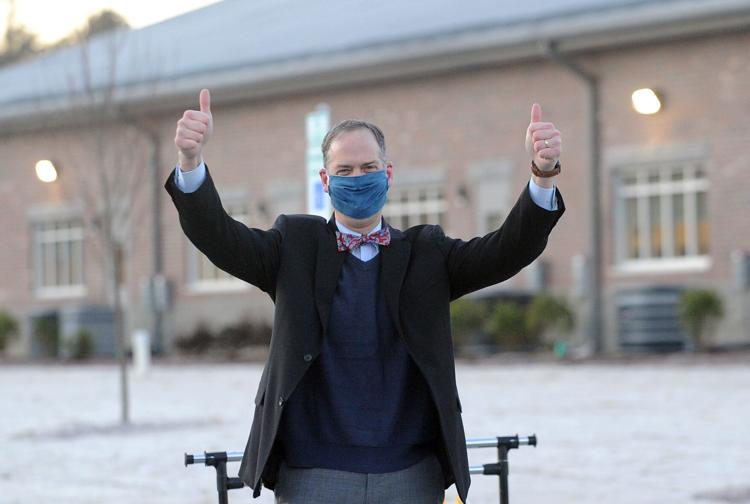 Teachers spent the fall semester preparing to move from their old classrooms at St. Anthony of Padua Catholic Church in Southern Pines. Sandhills Classical Christian rented space there for its sixth-through-12th grade classes. The elementary school had previously been based a few blocks away on West Pennsylvania Avenue.
So this week marked the school's first day as a united K-12 campus on Rays Bridge Road.
"There's a sense of: we did it, we made it, we're something now. You begin to feel a little bit of a rootedness, that on this piece of land you feel a sense of legitimacy," said Cook.
"K-12 all on one campus will be so convenient for the families of the school, and not only that but that natural mentoring that needs to take place between a fourth-grade student and a 10th-grade student, we'll have the opportunity to have that occur because they're going to be engaging each other on some level," added Gene Liechty, the school's development director.
"For our staff that has been separated for years, we don't know one another well because we don't see each other. So there will be a better opportunity for us as a community to come together in a significant way and then sort of grow together."
Liechty and Cook were both previously involved in the development of Cary Christian School, which serves about 800 students.
SCCS currently enrolls 75 students in its Logic and Rhetoric schools, as middle and high schools are designated under the classical education model. Beginning with the rote memorization of mathematical, historical and linguistic facts in K-5 grammar school, teaching at each grade level correlates to students' respective stages of mental and emotional development.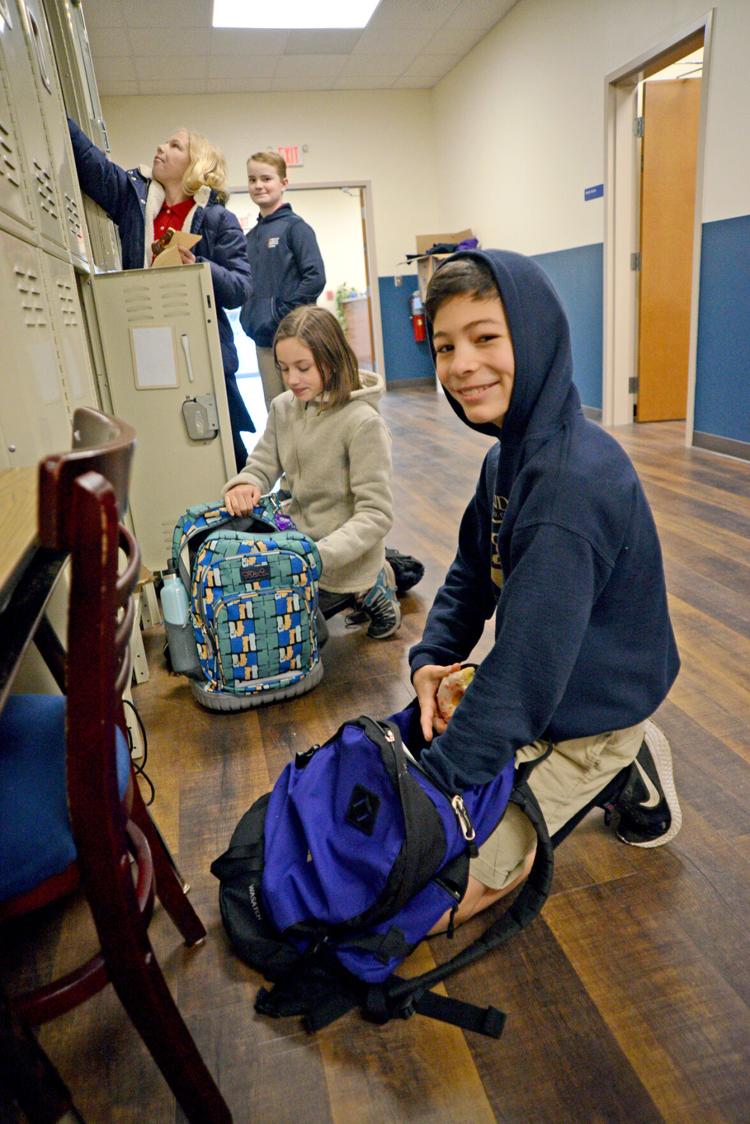 The upper grades take an interdisciplinary approach to teaching, contextualizing art, literature, science and math in the broader framework of world history.
SCCS is one of three schools in North Carolina accredited by the Association of Classical Christian Schools.
It saw 25 percent enrollment growth in sixth and seventh grades this year, and the school's leaders hope to see that carry through the higher grades now that SCCS has room to grow.
"Retention and recruitment is a big deal right now. We have room for another 125 students in the building over there and it's our intention to fill it up over the next few years," said Liechty.
"So in addition to all the bricks-and-mortar work and projects that need to be completed, we're also very focused on recruiting families in the community who appreciate the mission and the vision of Sandhills Classical Christian School."
Work is underway on a pair of athletic fields for football, soccer and lacrosse, and the school is currently fundraising toward the construction of a 30,000-square-foot arts and athletics center.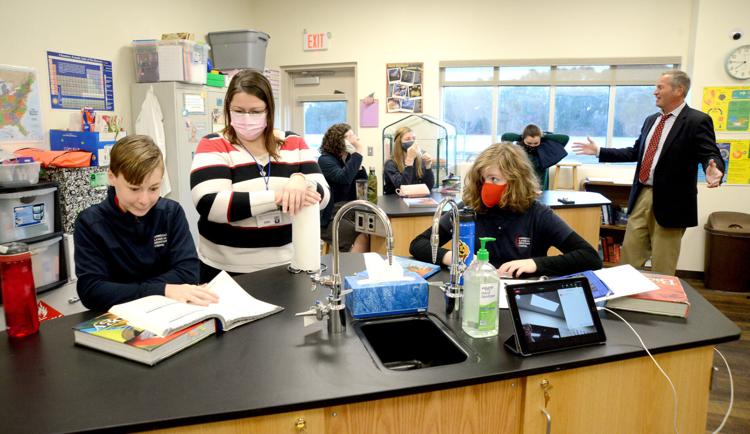 That building will be positioned at the rear of the quad-style campus, flanked by the two existing academic buildings, and will include a gymnasium, stage, band and choir rooms, music practice rooms, locker rooms and a weight training area.
Eventual plans involve a preschool building, tennis courts, a baseball field in the rear of the campus, and eventually closing off the quad with an administration building and library fronting Rays Bridge Road.
"The land itself is just an embarrassment of riches. I have been associated with classical Christian schools around the country for 20 years and I can't think of another school in the nation that has this much land, not by a long shot," said Cook.
"The land that we have is a blessing and the environs and the surrounding community and their welcoming has been such a booster, and the community of the school itself has been thoroughly engaged with the vision of classical and Christian education for their children."