The Aberdeen Board of Commissioners is expected to lease the town's new sports complex to the Athletic Club of the Sandhills.
The facility is being constructed on a 30-acre site off U.S. 15-501 near Burney Hardware. It will eventually feature six full-size athletic fields and a building with offices, restrooms and a concessions area.
Under the proposed lease agreement, the Athletic Club of the Sandhills would pay $3,000 a month to use the facility's first two completed fields and the building. As additional fields are added, the monthly amount would increase by $300 per field.
The five-year lease would also require the club to contribute $10,000 a year for property maintenance. The base rental fee would increase to $3,300 after the first two years.
According to a memo shared with the commissioners ahead of their meeting on Monday, the town would reserve use of a "certain percentage-amount" of field space on Mondays through Thursdays and some weekends.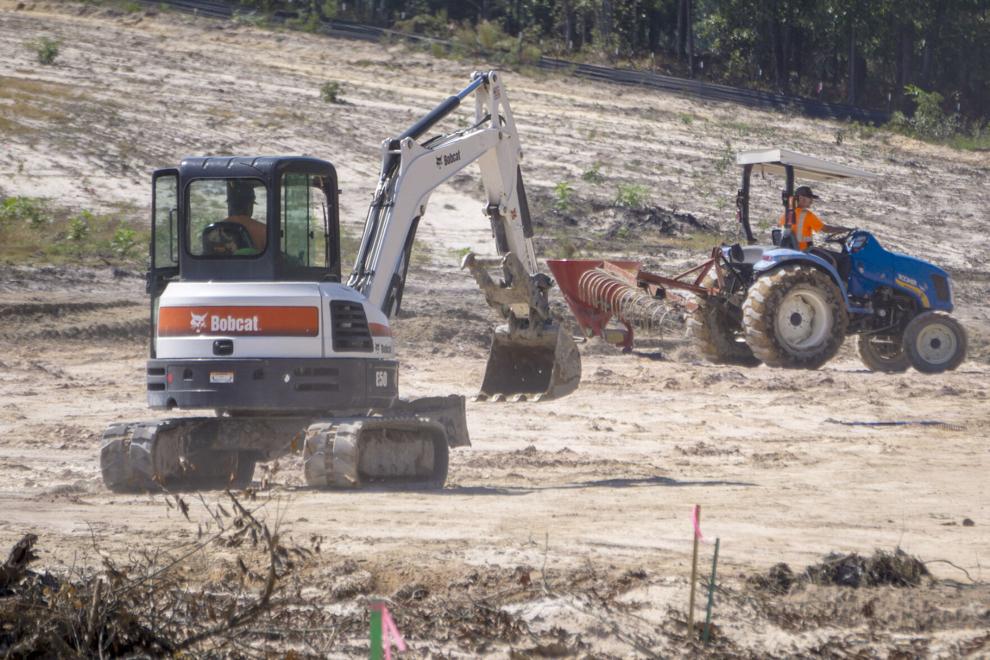 "This schedule works well for ACS in that it needs the fields for both practices during the week and games during the weekends," Paul Sabiston, the town manager, wrote in the memo. "The town typically only needs the fields on weekdays Mondays through Thursdays in a shared capacity."
Sabiston wrote that the club is a "long-standing provider of community sports programming" in Moore County.
"We're trying to time it so that when the building is ready and the first fields are ready, ACS can take possession and move forward with occupancy," he said of the proposed lease during Monday's meeting. "As you know, having a good, strong tenant there is going to be extremely important for this project."
The commissioners voted to advertise for the adoption of the lease on the recommendation of the town attorney, who said any lease lasting more than a year must be advertised for at least 30 days before it is approved. The lease is expected to be adopted during the board's next regular meeting in October.