The Aberdeen Board of Commissioners on Monday recognized a group of volunteers for their work to restore a 70-year-old train caboose.
Currently on display near the intersection of South Sycamore and East Main streets in downtown Aberdeen, the caboose was once operated by the Aberdeen & Rockfish Railroad Company. Restoration of the 50-foot-long railroad car was overseen by members of the Sandhills Central Railroad Club, a local nonprofit.
"We have a nice contingent of gentlemen here that worked tirelessly, in the sun, in the rain and everything else, trying to rehab the caboose," said Mayor Robbie Farrell, who presented the volunteers with a plaque during Monday's meeting. "If anybody can remember what it looked like compared with what it looks like today, it looks like it's a brand new caboose."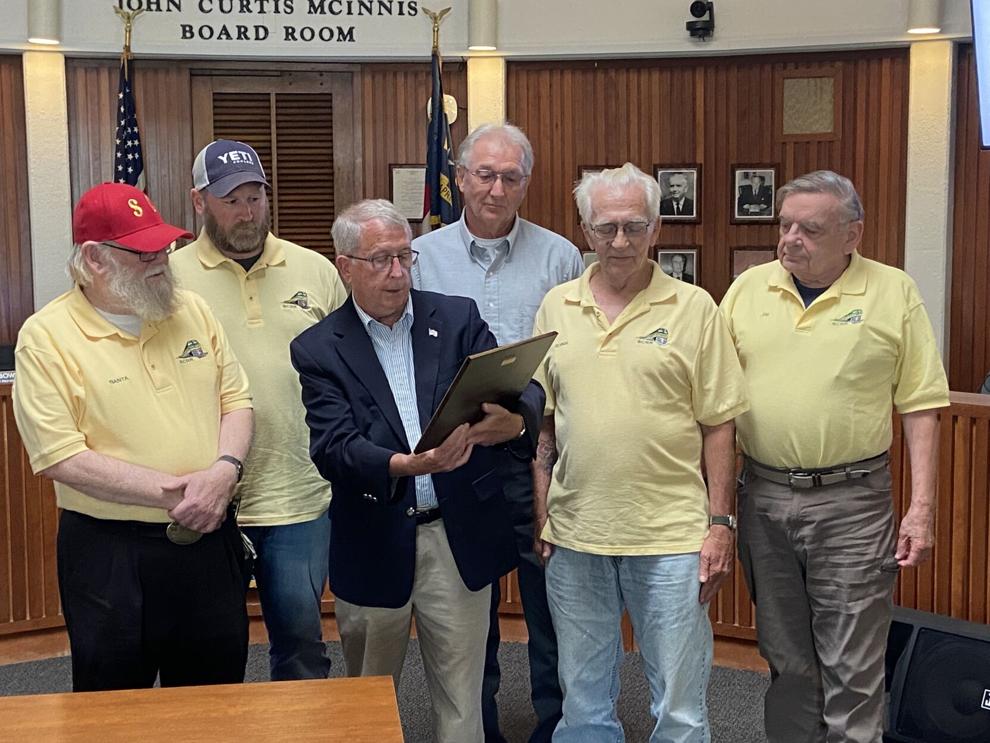 Work on the project began in earnest in spring 2021. The town paid only for paint and other "incidental" expenses, according to Farrell.
"I can tell you they could probably go into business restoring cabooses if they thought they could make a deal out of it," he said of the volunteers. "They worked tirelessly for a long time and they did a great job. It's something that this town can be proud of."
In addition to repainting the exterior of the caboose, the club decorated the inside of the car with era-appropriate cargo and furnishings. Mannequins have also been staged inside the caboose to illustrate some of tasks that were once performed by railroad workers.
"There's a lot of history in the caboose that a lot of people don't realize," Elmer Pearsol of Sandhills Central Railroad Club said in a phone interview following Monday's meeting. "It's what they called a 'short-line caboose.' What it would do is pick up and transport mail, money, cotton and peaches. It also had passengers."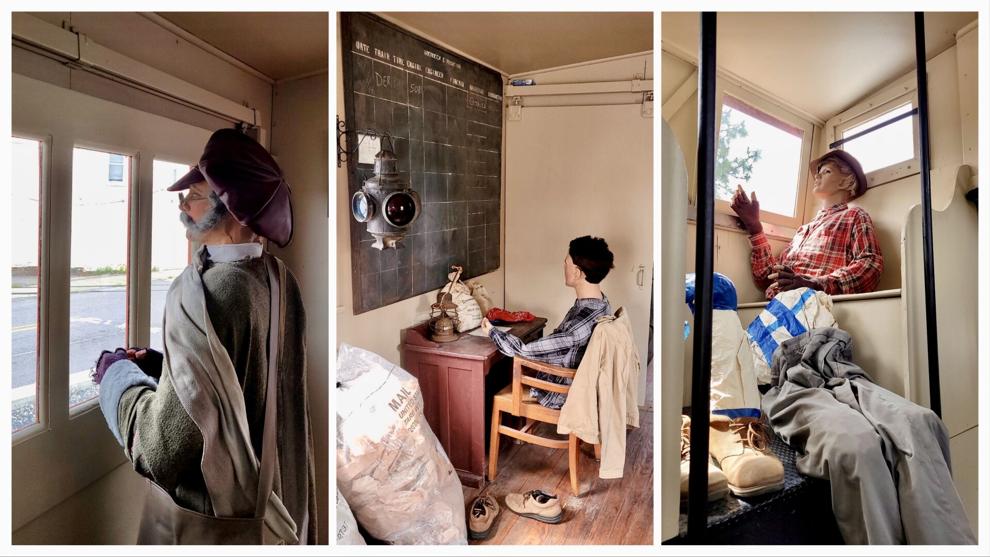 The restoration, Pearsol said, was a collaborative effort between the club and the town, as well as the Aberdeen & Rockfish Railroad Company and the Aberdeen, Carolina and Western Railway.
"It was a thing where we got everybody together and got everybody working together on it," he said.