Four candidates are vying for seats on the Aberdeen Town Board in this year's municipal election. Mayor Robbie Farrell is also running unopposed on the ballot.
Incumbent Elease Goodwin is seeking re-election to her second full-term as commissioner. The other two open seats include the one held by Mayor Pro Tem Jim Thomas, who is not running again, and the seat previously held by the late Commissioner Ken Byrd.
In late June, less than a week after announcing he would not seek a second term of office, Byd died from a heart-related incident at home. Town leaders voted unanimously to keep Byrd's chair vacant, thus allowing voters to determine who will be seated.
In addition to Goodwin, the commissioner candidates include Teressa Beavers, Bryan Bowles and Adriana Marquez Janker. A fifth candidate, Peter Campbell, will be listed on the ballot but has unofficially withdrawn from the race. The Pilot was unable to reach Campbell for further comment.
A Richmond County native, Beavers and her husband moved to Aberdeen three years ago. The couple, both golfers, had long enjoyed the recreational, cultural and dining opportunities in the area.
Beavers is a recent graduate of the Aberdeen Citizens Academy and has served a year on the town's Appearance & Beautification Commission. She previously chaired the Richmond County Republican Party and ran for city council in Rockingham.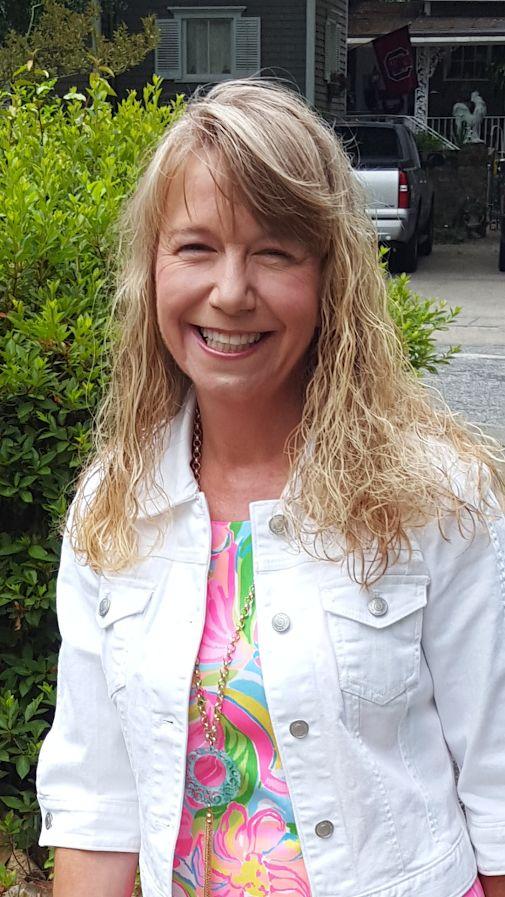 "I love politics, even at the local level. I like being part of change and making things better for citizens. I want to be involved in local planning and the town's economic growth."
Growth is a constant topic in Aberdeen. The town's population has more than doubled since 2000, and the newly installed sewer line on N.C. 5 is driving more investment interest.
Beavers said the economic development needs to be in the best interests of all of the town's citizens.
"It should be purposeful and beneficial," she said. "But you either grow and make some accommodations, or you dry up.
"I want to serve for all the citizens in Aberdeen," she said, noting that in addition to families, military-connected residents and affluent homeowners, there is also an issue with homelessness in Moore County that needs to be addressed.
A project manager with Neal Smith Engineering, Bryan Bowles is chairman of the Aberdeen Planning Board and also chairs the town's Watershed Review Board.
Bowles was raised in Rockingham, moved to Moore County in 1999. and is a graduate of Sandhills Community College. In addition to his civic roles, he volunteers with Family Promise through his church, First Baptist Church of Southern Pines.
Prior to being appointed to the Planning Board in 2016, he began attending town meetings when a large subdivision was proposed for a tract adjacent to his neighborhood.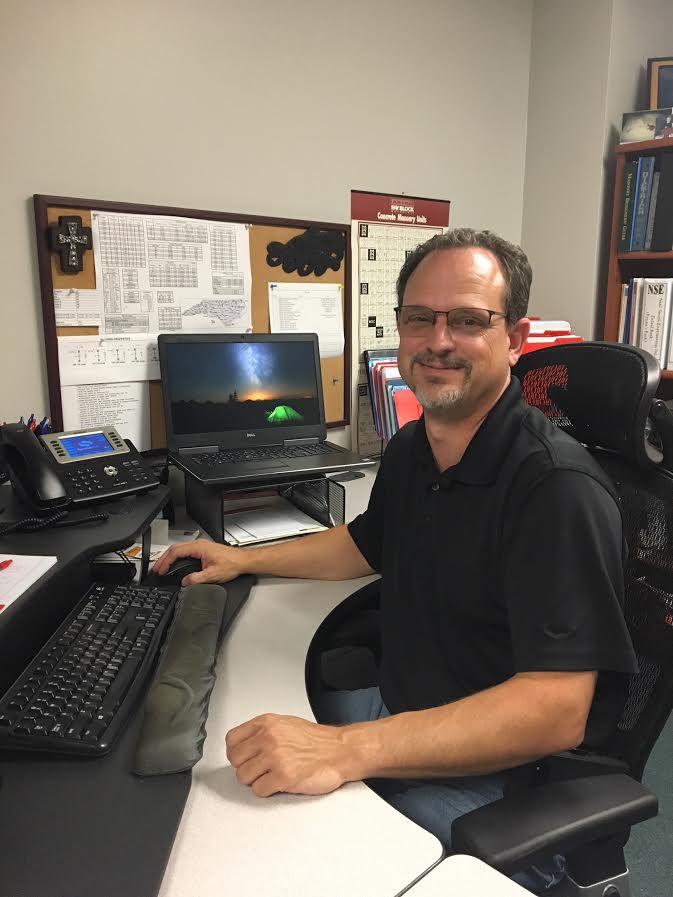 "Because of my background in engineering, I felt a need to get involved at that point," Bowles said. "My expertise is in building design, code reviews and life safety structural engineering. I bring that knowledge to the Planning Board and can help bring the discussion into layman's terms. Sometimes we have to review very complex applications with a lot of moving parts."
Bowles said he sees the same need on the Town Board and believes he is the right person to fill that role.
Aberdeen is growing, he explained, because it has the land to accommodate that growth; however, it is critically important for town leaders to monitor infrastructure.
"We have a lot of growth coming," he said. "We have to make sure our pipes are able to handle the flow."
Bowles said during his tenure, the Planning Board has updated the town's Comprehensive Land Use Plan and Unified Development Ordinance (UDO). The latter is expected to be reviewed and adopted later this fall.
"The new UDO is written in layman's terms and is more condensed. It has more stringent regulations in certain areas particularly with regards to land use, our streams and conservation buffers to protect our waterways."
"With that being said, there is nothing wrong with our drinking water," Bowles said.
He said the new gravity-fed sewer line that serves the Aberdeen elementary school being built on N.C. 5 was a good business decision for all.
"The long range goal of this type of partnership is it allows for development in these areas without having to put septic tanks in. Everyone benefits from that. It increases the tax base. And by partnering with the school, it cut their costs which saves taxpayer dollars."
Incumbent Elease Goodwin was initially appointed to Town Board in early 2014, serving out the remaining two years of the seat vacated by Robbie Farrell when he was first elected mayor.
The following year she was re-elected as the top vote-getter in the 2015 municipal election. Goodwin has also served on the town's Planning Board, Historic District Commission, Appearance and Beautification Committee, and Parks & Recreation Advisory Committee. Goodwin grew up in the area, on a farm across the Hoke County line, She founded her business, Orthotics and Prosthetics of Pinehurst, in 1981.
"There are such good things happening in Aberdeen and I have a real passion for the town...We have this great growth going, but we need to have smart growth."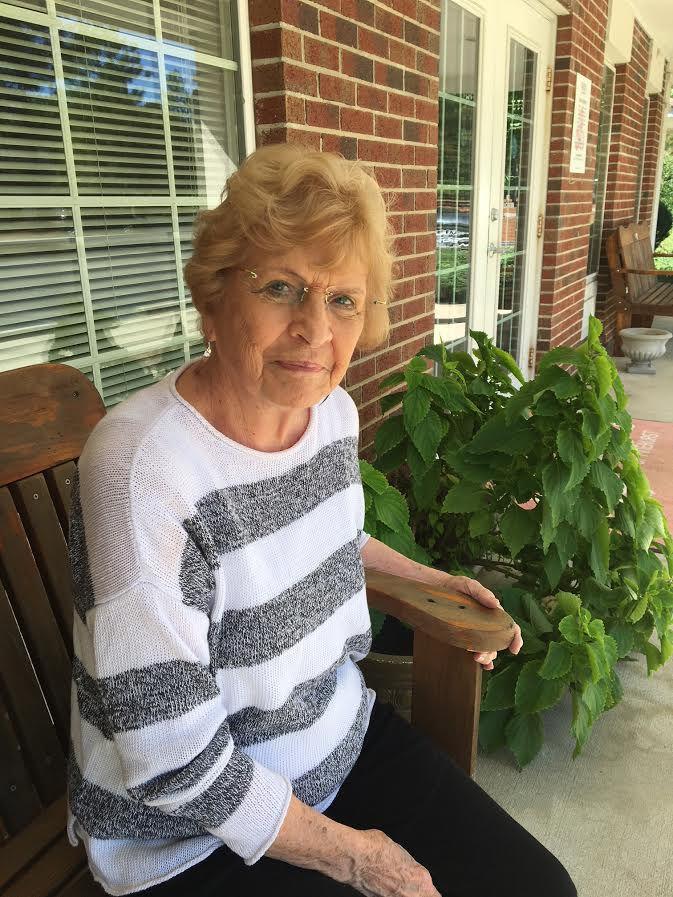 While serving on the Town Board, Goodwin has worked on beautification projects, supported the downtown revitalization efforts, and assisted with planning for the new Fire Station No. 2 and new police building still in the works.
"It's been real exciting and we are seeing some diversity in Aberdeen. We have diversity on our Town Board and diversity of things happening in town. That is good for all of us."
Goodwin is also interested in the Friends of the Aberdeen Library fundraising and planning to build a new town library in the future, and said she would support more infill projects particularly in the downtown district.
"I want to see some of these things we've talked about come to fruition. We've worked so hard, it will be nice to see that vision fulfilled."
A native of El Paso, Texas, Adriana Janker enlisted at 18 years old. She was assigned to Pope Air Field, deployed three times, and today works as a civilian with the U.S. Army Special Operations Command on Fort Bragg.
"I always had a sense to serve and be useful," she said.
Janker and her husband settled in Aberdeen seven years ago. She is a recent graduate of the Aberdeen Citizens Academy and helped organize the installation of the Little Free Library at Aberdeen Lake Park, working with Friends of the Aberdeen Library.
"I discovered what better way to serve than here in my own community. I think public service is important. If I can be useful to the community than that is where I want to be."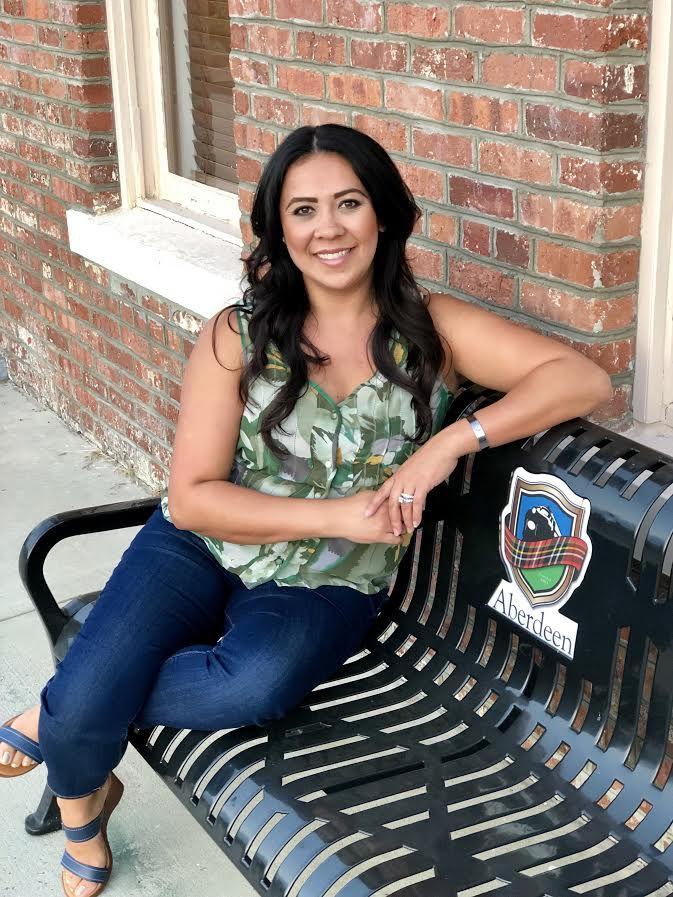 Janker believes she can provide a voice not only for the many military families now living in the area, but to all residents.
Regarding growth, Janker said it can be done in a manner that respects and protects the integrity of the small town "we all love."
"Growth should be advantageous and beneficial to the people of Aberdeen. For example the growth of downtown has added new businesses, and new jobs as more people put roots down there."
The mother of a student at the Academy of Moore, a charter school that is expanding its enrollment capacity this year, Janker said the new public elementary on N.C. 5 is an "absolute necessity for Aberdeen."
"It is a welcome addition. With growth comes more people and it would be hypocritical to say, 'I'm here now, let's close the doors.' But growth can be managed and done smartly and responsibly to make sure the people here are not impacted negatively.
"The town is evolving. Sometimes change is uncomfortable, but in the end we can make sure it gets us where we need to be."