For an off-the-beaten-track elementary school, Sandhills Farm Life has observed its fair share of momentous transitions in the last 160 years.
At the end of this month, it will record another with the retirement of Nora McNeill, the second longest-serving principal in the school's history.
For 25 years, McNeill has led the school. It is known by the generations of students who have attended it — in some cases, all in the same family — as "Farm Life." That's an homage to the years before and during the Great Depression when it was a residential high school designated by the state to teach agriculture and homemaking.
One of McNeill's predecessors, T.H. Lingerfeldt, took over after the Farm Life era. In his 32 years as principal, Lingerfeldt oversaw the school's transition to the primary grades, addition of the gymnasium and racial integration.
When McNeill arrived as a second grade teacher in 1983, Lingerfeldt's legacy still loomed large at Farm Life. It was a kindergarten through eighth grade school with fewer than 250 students at the time.
"Whispering Pines was a retirement community," said McNeill. "The children that came to school here were the farm children, the McLeods and the Bibeys, and then of course they grew up and moved away."
Confronted with a school so steeped in tradition and history, she could scarcely have imagined at the time that she — as a brand-new teacher from Harnett County — would eventually earn equal billing in any retelling of the school's history.
"I didn't really want to be a principal. It just kind of happened," she said. "My love has always been to be close with children and do what's good and right for them. The further away you get from the school building, the further away you get from the kids."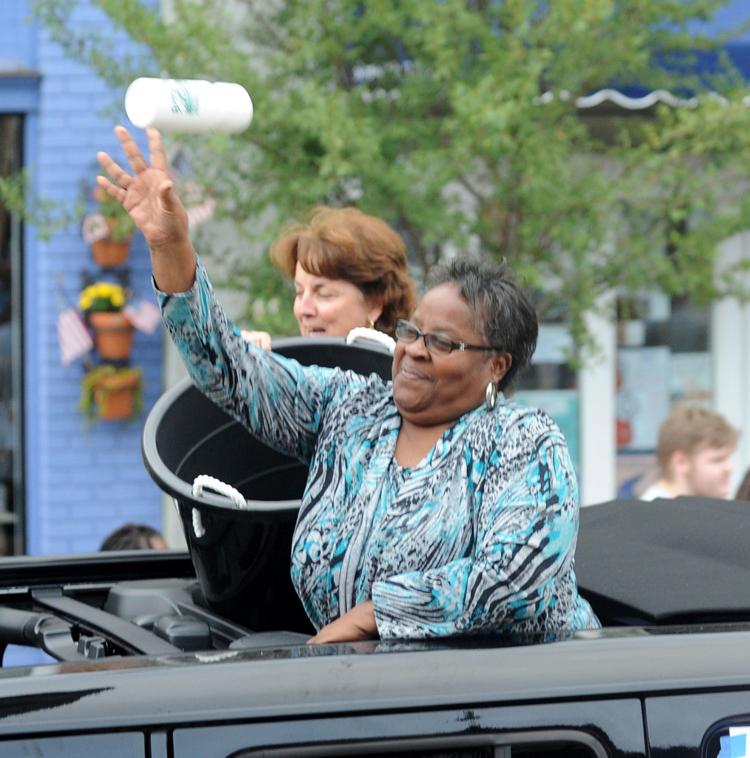 Once she finished her master's degree in education at Fayetteville State, McNeill only needed a handful of credits to complete a master's in administration as well. So she did.
It wasn't long before Aberdeen Middle School principal Bill Moore came to recruit her as his assistant principal. McNeill spent five years in Aberdeen before being appointed principal at Farm Life in 1995.
When New Century Middle opened two years later, Sandhills Farm Life became a K-5 school. But its newfound coziness was short-lived.
The U.S. Army's reorganization in the 1990s and 2000s pushed service members and their families to Fort Bragg from closing bases. Moore County already had a reputation as a desirable residential area for families with school-aged children.
Those narrowing down their search had only to visit Sandhills Farm Life before they were sold on moving to Whispering Pines.
"There's just something about this school," McNeill chuckled.
Distinguished Service
For many Farm Life teachers, parents and former students, that "something" has always been Nora McNeill.
"Several generations in Moore County thought the greatness of T.H. Lingerfeldt would never be approached. However, Nora McNeill has served Farm Life and Moore County longer, and in a manner which anyone would call distinguished," said Carol Stewart, whose three children are the family's fifth generation of "Farm Lifers."
Virgie Stewart, now a rising seventh grader, recalls that McNeill — who frequently manned the front reception desk herself — never had to search for a student's or parent's name when they walked through the school's doors.
"It was very impressive," Virgie said. "It takes a lot of effort and care to learn something like that."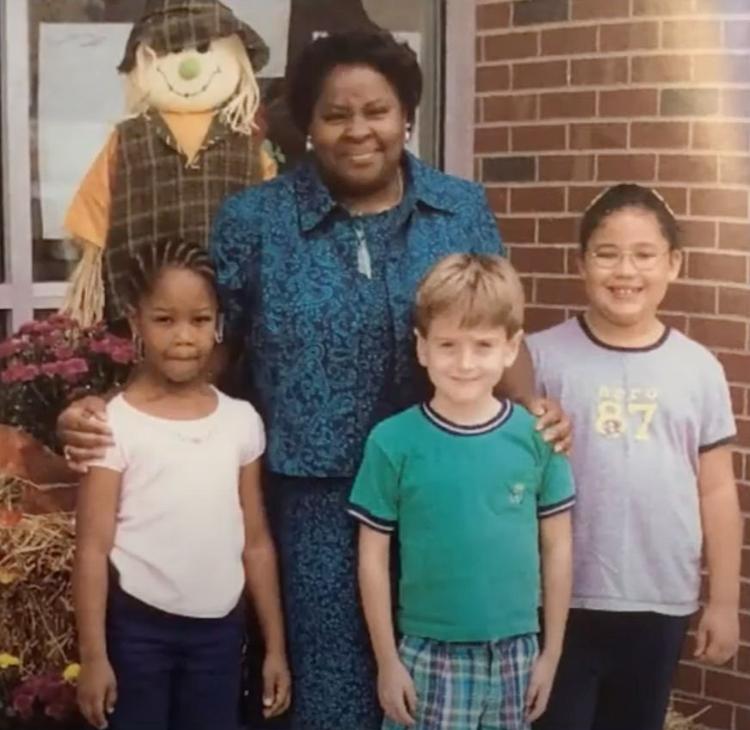 As a third grade teacher at Farm Life, Stephanie Auman has observed McNeill as the benevolent matriarch of the Sandhills Farm Life family: holding the students and staff to high standards while striking up lighthearted banter with students about their new shoes, choir concert, or family members that she's more than likely worked with or taught.
For McNeill, "love the children" has been more than a token email salutation.
"In meetings, in conferences, and even in school assemblies, she lived that motto and every student knew they were loved by her," said Auman.
Teachers felt the same way: supported, trusted, and enabled to meet each student where they are.
"She allowed us to teach students any way it worked for them. She trusted us to do what's best for students and, in doing so, fostered an environment where teachers grew and didn't feel threatened for trying something different or new or outside the box," Auman said.
"After each visit in our classrooms, she would leave a note of encouragement, or a positive reflection on our lessons, or a post-it with a comment on how she saw our love for our students through our interactions with them."
Addition — and Subtraction
Until McDeeds Creek opened this past school year, Sandhills Farm Life had the distinction of Moore County Schools' largest elementary school enrollment — a dubious one, given that it served more than 700 students on a campus built for half that many.
At one point, half of Farm Life's students had at least one parent on active duty military service.
Accommodating that overage of students in more than a dozen mobile classrooms, and worrying about security, was hard. Asking teachers to move outside of the school building was hard, though McNeill smoothed some of those transitions by pairing up teachers who worked well together. Scheduling classes' time in the cafeteria was hard.
Asking about half of her teachers to leave to head to McDeeds Creek last year? On a campus where most of the teachers have served for more than 10 years, that proved to be the greatest challenge.
"I just said that … you know, this is life. You have to have broad shoulders, you have to have a good work ethic, and you have to take the good with the bad and make the best of whatever situation you're in," said McNeill.
"I said look, you can do this. You're good teachers, and that's what you're being called to do is to go and teach children, and I know that you can do that. So I had to do a lot of massaging of the staff."
'She Valued Us'
This past October, teachers helped celebrate McNeill's birthday with a "sentence stem" tacked onto the school's halls. Each student was tasked with completing the sentence "Miss McNeill is the best because…"
Music teacher Kim Hilliard, whose daughter is a rising Farm Life fifth grader, noted a few of the most popular sentiments:
"She supports people when they need her."
"She won't let a student struggle."
"She is nice and cool and she knows me."
"That's what Miss McNeill did for her students and her staff. She knew us. She valued us," said Hilliard.
"She made each student and staff member feel special and that we were indeed special to her. When your leader believes in you that much, you are willing to work harder, stretch your wings, and grow into more than you thought you could."
If you ask McNeill, she would probably say that that level of empowerment — along with reading and math — is just what a school ought to teach.
"I hope that every single year the students found some gem to hold onto that is useful to them as they proceed: that they can always remember that special teacher, that special blessing or that special opportunity that they had to shine," she said.
"Or that they're sitting in a sixth-grade class and the lightbulb comes on because of something they learned in elementary school. Just be the best you can be and keep pushing forward. Don't give up, be positive, keep it moving."
---