Virginia Fretz "Ginsey" Fallon, who served on the Pinehurst Village Council almost 20 years and led the village twice as mayor, passed away Thursday at home. She was 92.
Fallon was known as a passionate supporter of many causes in the village, including its beautification and maintaining its quality of life. Before moving to Pinehurst in 1986, Fallon served as a high school teacher in New Jersey.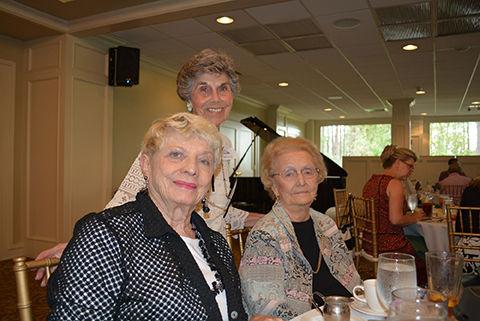 She began serving on the council in 1993 and served twice as mayor: the first time from 1997 to 1999 and the second time from 2010 to 2011. Fallon took over as Pinehurst mayor in February 2010 after the sudden passing of then-Mayor George Lane.
"There was a special relationship between Ginsey and George Lane after they both lost their spouses," says Nancy Fiorillo, who was on the council with Fallon when Lane died. "It was a late blooming romance, and we all enjoyed seeing how happy they were."
Fiorillo nominated Fallon, then the village's mayor pro-tem, to fill the top spot on the council.
"I met Ginsey shortly after Ray and I married in 1997," said Fiorillo. "At that time, we lived on the same street, and Ginsey was mayor. She walked around Oakmont Circle every morning, and everyone knew and loved her."
Fiorillo said that when she retired in 2005, she joined the Pinehurst Civic Group, of which Ginsey was a supporter.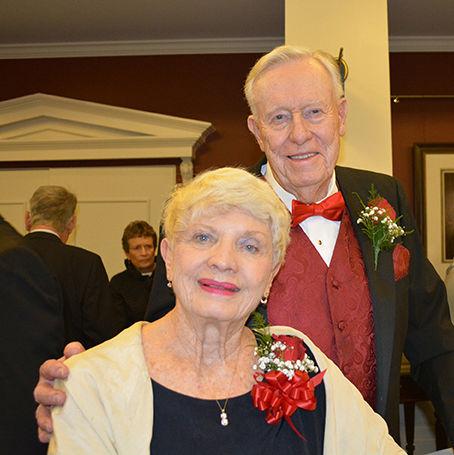 "In 2007, Ginsey asked me to be her campaign manager, and we had so much fun arranging meet-and-greets, with Ginsey always winning over many voters," she said. "She was very straightforward about her love for our village, and a fierce proponent of Camelot Playground."
Back then, many of the issues facing the village were similar to what it faces these days: long-range planning, downtown revitalization and improving relationships with surrounding communities.
During her time on the council, Fallon and her fellow board members wrestled with a number of controversial issues, not the least of which was annexation of the Pinewild Country Club into the village. The annexation led to protracted legislation before the club finally relinquished its fight in 2010.
Lydia Boesch, a current member of the Pinehurst Village Council, has known Fallon for many years. Although as a Pinewild resident she opposed the annexation, she said the issue never grew personal.
"We knew both Ginsey, as well as George Lane, for many years, and in spite of the controversy, we always got along," Boesch said.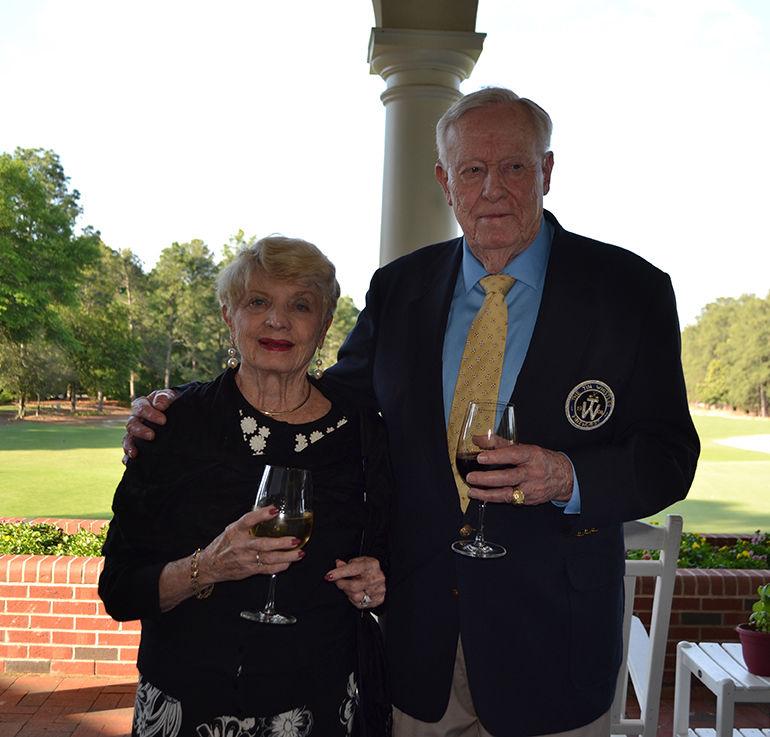 Boesch added that she also knew Ginsey from her work with the Military Officers Association of America (MOAA) and the local Republican Women.
"When you say 'Ginsey,' to me, I see a smile," she said.
Fallon's tenure as Pinehurst mayor also involved leading the council during yet another contentious and litigious issue: expansion of the The Village Chapel on the Village Green.
The issue was debated extensively and subjected to lawsuits and court hearings. Eventually, the chapel membership shelved the idea. When it returned in a new and somewhat lesser form last year, the council again spent multiple hours reviewing the project but ultimately approved it.
The council also spent considerable time dealing with a rezoning for the "Tradition of Old Town" townhouse project near the village center. The Magnolia Road property was never developed, except for streets put in, and sits across from what is now the Pinehurst Brewing Co.
But Fallon's second stint as mayor was not all about small-town political fights.
As mayor, Fallon also got to "preside" over one of the largest moments in Moore County entertainment history when country singer Vince Gill performed for several thousand people during a June 2010 concert at the Village Arboretum. The concert was a fundraiser for First Tee of the Sandhills.
A short time after the concert, Fallon joined a small group of local residents for a goodwill "sister cities" trip to China. While there, she and Mayor Wu Biao signed an agreement establishing a sister city relationship with Zhijiang Dong Autonomous County, Hunan Province and Pinehurst.
Tom Stewart, owner of Old Sport and Gallery, in Pinehurst, traveled to China in 2010, along with Fallon and the others.
"You couldn't have scripted a better trip," he said. "It was one of the highlights of my travel experiences."
Stewart says that the contingency from North Carolina was treated like VIPS.
"Protocol was important," he said. "At one point, someone had given Ginsey a tapestry, and she didn't have anything to give in return, so she asked me if I had anything. I checked my pocket and came out with a U.S. Amateur volunteer pin — and on it was printed 'made in China.' Needless to say, Ginsey didn't give that pin."
Stewart said that Fallon represented the county and state well.
"She was very gracious," he said. "Anyone would have been proud of her."
"There was a large stone there with 'Pinehurst' and 'Zhi Jiang' on it," Fallon said after returning from the trip. "They told us they would send a picture to show how our tree was growing every year, for 30 years! I said I wasn't sure I'd be here to get it, but thank you very much."
Upon returning, Fallon said the courtesy and consideration with which the American visitors were treated made a great impression. When she and then-State Sen. and Pinehurst resident Harris Blake went to plant trees at a symbolic peace garden, the weather turned wet. Fallon found their hosts had gone out to buy boots to protect their guests.
"She had gone out and gotten all these boots," Fallon said. "We tried them on, found a pair that fit. They laid out a path of brick for us so we wouldn't have to step in the mud. They ran beside us with an umbrella — and helped me, because I don't walk real well now — taking such care.
"It was just the experience of a lifetime. I enjoyed every minute of it. I was proud to be an American, and they seemed so pleased to have us there."
A month later, Fallon and the others were able to return the favor when a Chinese delegation visited Pinehurst and stayed at the Carolina Hotel.
Although choosing not to run for election as mayor in 2011, Fallon did file for a seat on the council, one of four candidates seeking two posts, but was defeated by new candidates John Strickland and John Cashion.
John Strickland said that Fallon was a longtime family friend.
"My wife and I have known Ginsey ever since we moved here 15 years ago," he said. "But she was also a friend of my parents', who had moved to Pinehurst prior to that."
Strickland said he respected her for her leadership.
"Ginsey and I were on the same page with the issues," he said. "She was a good leader and commentator on things important to Pinehurst and the county."
Although Fallon was friendly, Strickland said that she could get "feisty" from time to time.
"And that's a good thing," he said.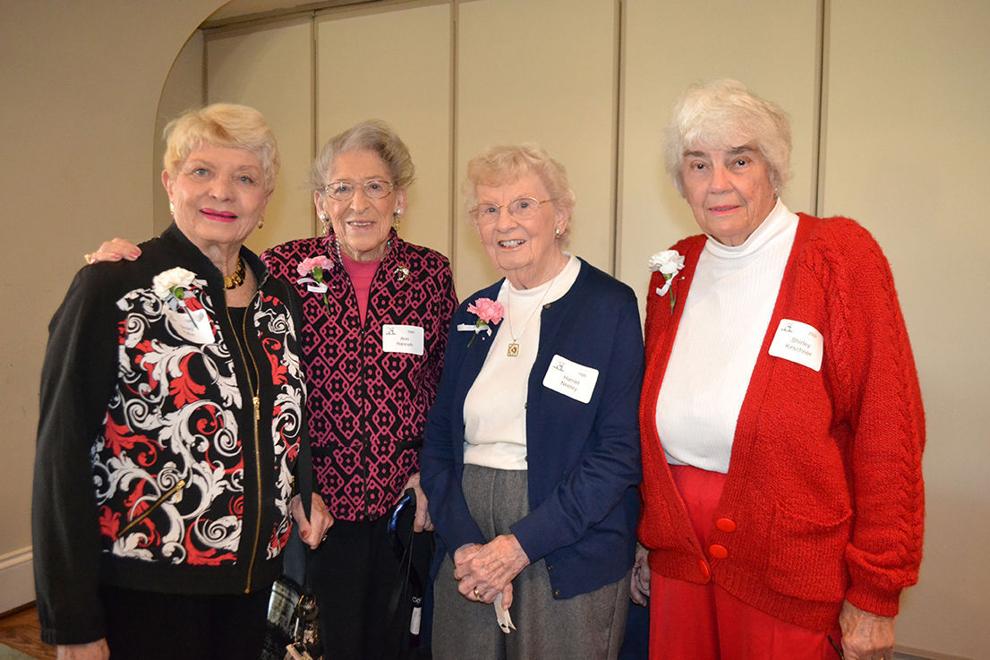 Andy Wilkison, who served as village manager for 26 years, worked with Fallon for many years. "I believe she was the longest-serving council member," he said.
Wilkison said that Fallon was interested in beautification and history, and relates a story about when, prior to the 1999 U.S. Open, work was being done on the Pinehurst Traffic Circle.
"The Department of Transportation proposed very large signs that were to be mounted in the circle," he said. "Ginsey and several others were not in favor of that, and we went up to see Gov. Jim Hunt, and the signs were made smaller and not mounted in the circle."
Wilkison described Fallon as a "real champion of the village employees."
"She was especially supportive of the public safety department. I think she had a thing for men in uniform," he said with a laugh.
Wilkison said that both Fallon, and her late husband, Charlie, were active volunteers.
"She was involved with Given Memorial Library and several other organizations," he said. "Ginsey was still serving on the fireman's relief board."
Wilkison said that Fallon had a good sense of humor.
"She could poke fun, but she could take it too," he said. "She was a real blessing to know."
In 2013, Fallon was honored by the Pinehurst Civic Group with its Distinguished Service Award, given to a person that has provided exceptional public service and made significant contributions to the health and welfare of the village.