Lane Carter, a career lawman who served as sheriff of Moore County from 2002 until his retirement in 2013, died Thursday. He was 62.
Raised on a tobacco farm near Cameron, Carter began his long career in law enforcement after receiving an associate's degree in criminal justice and applied science from Central Carolina Community College in May 1978. He was hired as a deputy that October by the Moore County Sheriff's Office, the agency where he would continue to work for the next 35 years.
Carter was promoted to sergeant and transferred to the patrol division in 1981. He advanced to the investigations division as a lieutenant in 1987, and rose through the department's ranks to become chief deputy in 1997.
Five years later, Carter was elected sheriff. He successfully ran for re-election in 2006, fending off challenger Ronnie Fields, the current sheriff of Moore County, in the Republican primary.
The competition left no apparent hard feelings between the men. Carter hired Fields later that year to lead the special operations division of the Sheriff's Office, and he endorsed Fields in the run-up to the 2018 Republican primary.
"(Carter's) service to the citizens of our great county was nothing less than impeccable, as he dedicated 35 years of his life to Moore County and the law enforcement profession," Fields said Thursday in a statement. "He was an exceptional colleague, a true mentor and most of all a great friend."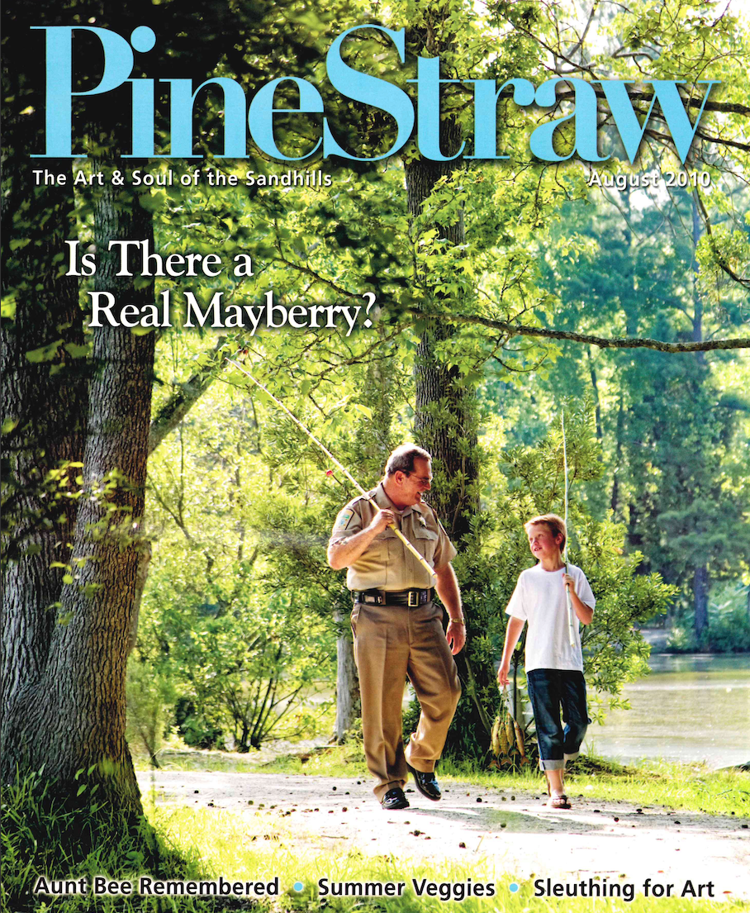 After Carter announced his retirement, then-chief deputy Neil Godfrey was appointed by the Moore County GOP to carry out the remainder of Carter's unexpired term as sheriff. Godfrey, who went on to win election in 2014, said Carter was a "dedicated law enforcement officer."
"He did a great job and he was a good guy," Godfrey said in a phone interview. "He was always very friendly to everybody and treated everybody with respect, and he always wanted his deputies to treat the public like they would want a member of their family to be treated."
Carter led the sheriff's office through difficult periods, most notably the aftermath of the 2009 mass shooting at Pinelake Health and Rehabilitation. Eight people were killed by a lone gunman at the Carthage nursing home, which later changed its name to Peak Resources Pinelake.
The rampage remains the deadliest mass shooting in modern North Carolina history. 
"That is tough on officers who work cases like that," Carter told The Pilot on the eve of his retirement. "They go in there and see the carnage, see folks who got shot. That's tough on them."
Carter said the shooting would be "forever etched in (his) mind," along with the 2011 slaying of Rick Rhyne, a former Seven Lakes police chief who worked as a part-time deputy under Carter. He was the first Moore County deputy killed in the line of duty.
"Rick Rhyne was a shining example of what a law enforcement officer should be," Carter said of his fallen colleague and friend during the 2013 dedication ceremony for the Rick Rhyne Public Safety Center in Carthage. "I thank God for the short time he let us have him."
Carter's passing comes only four months after the death of his predecessor and ex-boss Frank Johnson. When Johnson was elected sheriff of Moore County in 1997, he picked Carter to serve as his chief deputy.
Johnson, 85, died on Feb. 7. In his last known interview, Carter called Johnson a "mentor and a leader for multiple law enforcement officers."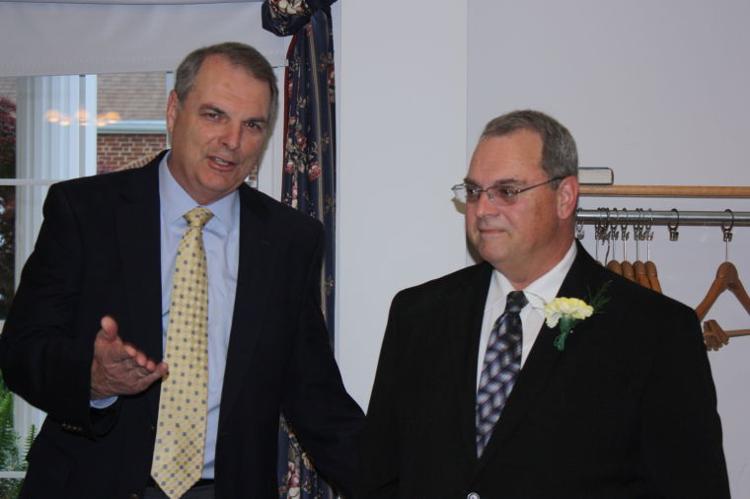 Catherine Graham, a county commissioner who served as clerk of court from 1994 to 2009, said she got to know Carter while working at local law firms.
"I would see him inside and outside of the courtroom and got to know him," Graham said. "He was just a fine person and an outstanding law enforcement officer. He was not condescending or arrogant. He didn't cut you any slack if you broke the law. He was a lawman through and through. I was so sad to hear he had passed away. He was a good friend."
Quoting a Bible verse from The Gospel of Matthew, Graham said if ever there was a person deserving of the words "well done, good and faithful servant," it would be Carter.
"I am certain he heard those words as he entered heaven," Graham said.
---
Managing editor David Sinclair contributed to this report.