Three construction workers were injured Thursday afternoon after roof trusses going up on a Fidelity Bank building in Southern Pines collapsed.
Authorities responded to the partial collapse at the construction site, located at Old U.S. 1 and Bell Avenue,  shortly after 1:30 p.m.
Workers were inside the new two-story Fidelity Bank branch when the accident occurred, according to officials from Southern Pines Fire Department.
Three workers with Davie Construction were injured. Two were taken by ambulance to FirstHealth Moore Regional Hospital, while a third was airlifted to a regional trauma center, according to Deputy Chief Ted Horvath. Their conditions were not immediately available.
All three workers were on the second floor of the building when the fire department arrived.
"There were two guys that were up above this second floor area," Southern Pines Fire Marshal Ken Skipper said.
He said both were trapped in the trusses that collapsed. The third workers was on the floor of the second level.
According to Skipper, who inspected the site after it was cleared, high winds were suspected as a possible cause accident. A front that moved through the area Thursday left cool and clear conditions but elevated winds gusting to about 20 mph.
Skipper said the worksite is closed until further investigation by the Occupational Safety and Health Administration.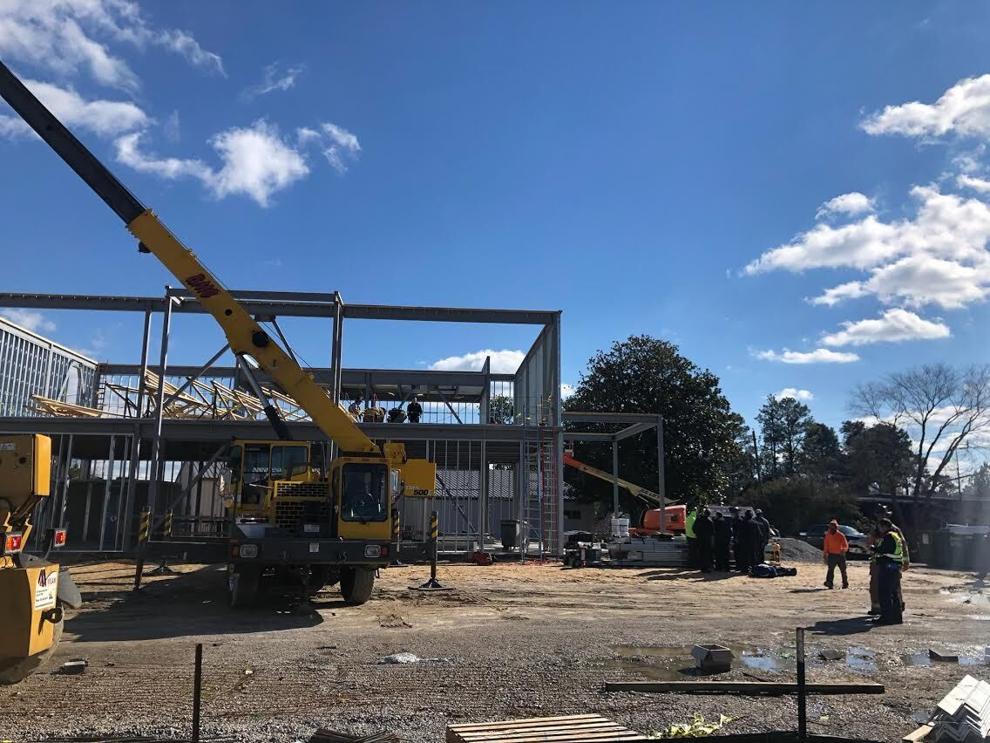 A statement from Davie Construction regarding the incident said, "we have been advised of the unfortunate incident that occurred at the job site in Southern Pines today. We are in touch with the appropriate authorities and will work diligently to provide them any information they We will continue to monitor the condition of the workers who sustained injuries as a result of the accident, wishing them each a complete and timely recovery."
Harlan Daniel, who works directly across the street at the Cooper Auto Choice dealership, witnessed what he described as roof trusses blowing in the wind and then falling down on the construction team.
Israel Sanchez, the foreman of the worksite for Davie Construction, said there were five workers with the construction company on the scene when the accident occurred, as well as a worker from Bill's Mobile Crane Service. The others were not injured.
For the worker who was airlifted, a landing zone was set-up at Memorial Park in Southern Pines for an AirCare helicopter.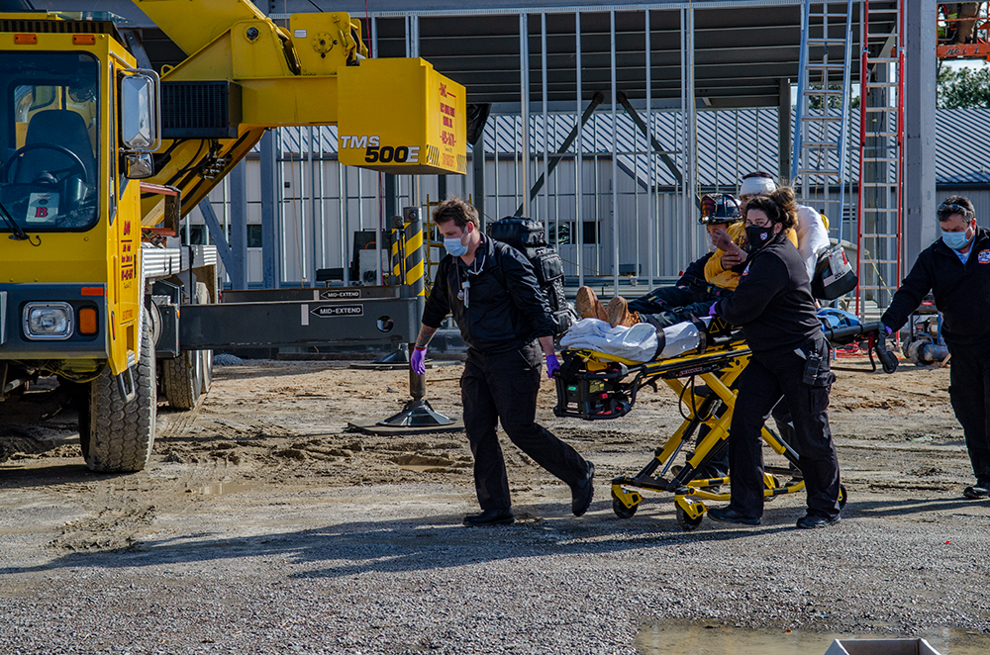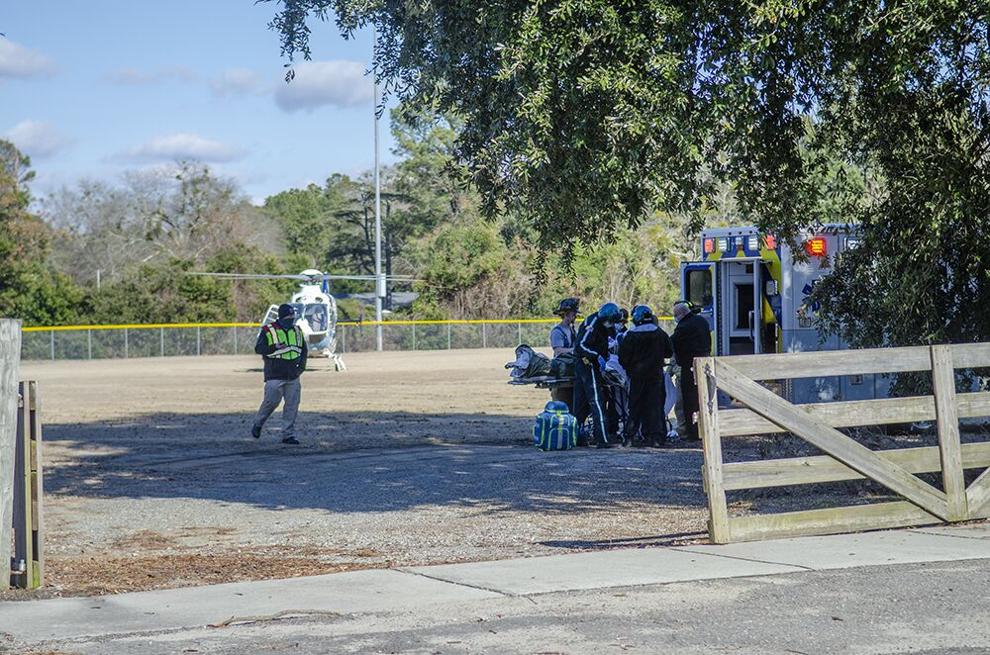 Fidelity Bank announced plans two years ago for a two-story branch on lot that had been part of the former Bill Smith and, later, Crossroads Ford Lincoln car dealership.
The Pilot has reached out to Davie Construction, Bill's Mobile Crane Service and Fidelity Bank, but has not received any comment.