You've heard of the benefits of CBD oil for everything from chronic pain to anxiety, high blood pressure and even acne. You can find CBD products behind the counter everywhere from day spas to convenience stores. But how do you know which products to trust? And, how do you make CBD work for you? 
Those are the questions that board-certified anesthesiologist Dr. James Taylor has answered with ritualx — a brand of CBD tinctures and balms, sold online and from an upscale storefront on Bennett Street in Southern Pines. Comprised of 20 formulas, ritualx CBD is as unique as the body chemistry of those who may benefit from it. 
"We really emphasize education," says Abbie Cashel, ritualx spokesperson. "A lot of people can't make CBD work on their own. They need education to learn proper dosing methods. They need to understand how CBD actually affects them, and what to expect in terms of managing issues like pain and anxiety."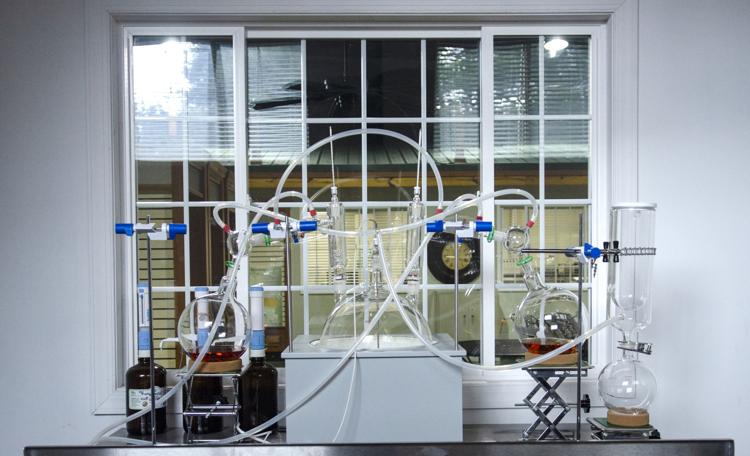 How Is ritualx Different?
Unlike opioid-based pain management products or over-the-counter medications, CBD should not be treated as a one-size-fits-all solution. Everything from genetics to weight, height, lifestyle choices and even personality can play a role in how it affects the body. To help solve the complicated equation, ritualx was designed with 20 different formulas — each of which utilizes various hemp extraction techniques and unique blends of terpenes, or naturally occurring oils that affect the endocannabinoid system.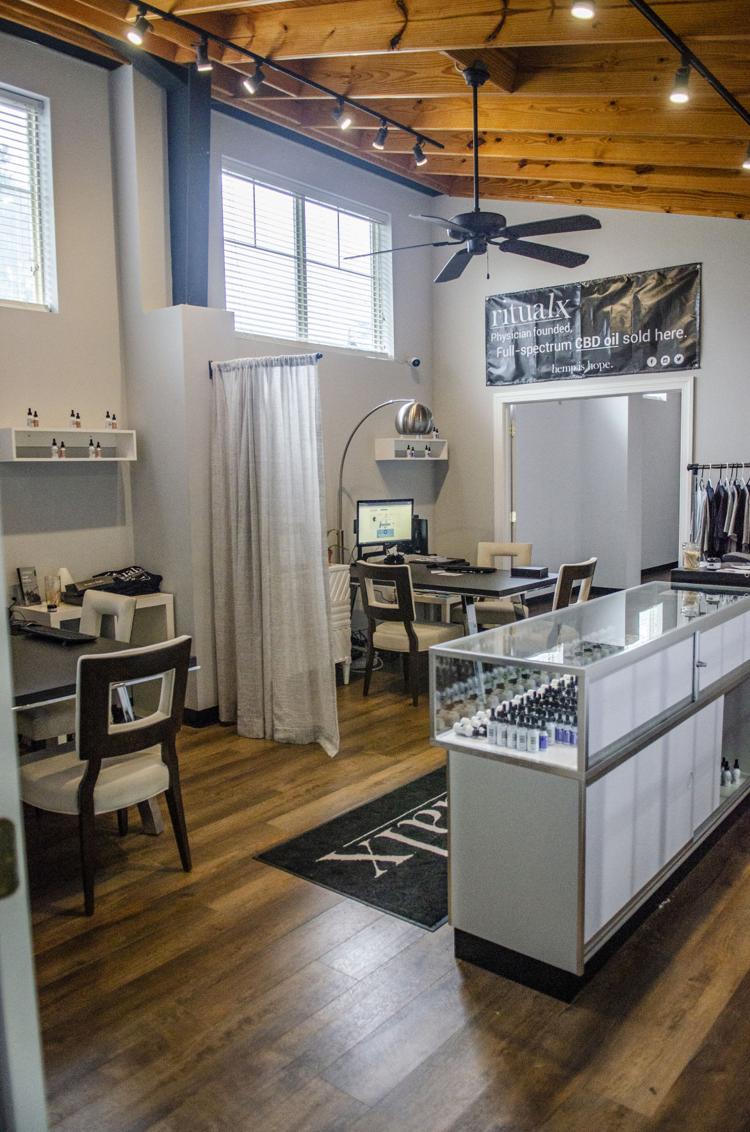 How Do I Know it's Safe? 
Each formula of ritualx is tested in-house by Integrated Laboratory Solutions, and also by third parties, for purity and correct concentrations of CBD and THC. While ritualx products contain some THC, the psychoactive ingredient in marijuana, the concentration is within the legal limit and does not have enough to produce a psychoactive reaction. With ritualx, clients receive the benefits of medical marijuana without the "high'' typically associated with it. Additionally, ritualx offers a formula that does not contain any THC. 
Those using Dr. Taylor's products are also given access to a nurse hotline, which they can use to speak with a board-certified registered nurse in case any questions should arise. Weekly lunch and learns with a board-certified nurse, each Friday from noon to 1 p.m., can give ritualx users another avenue to ask questions and connect with others using the products.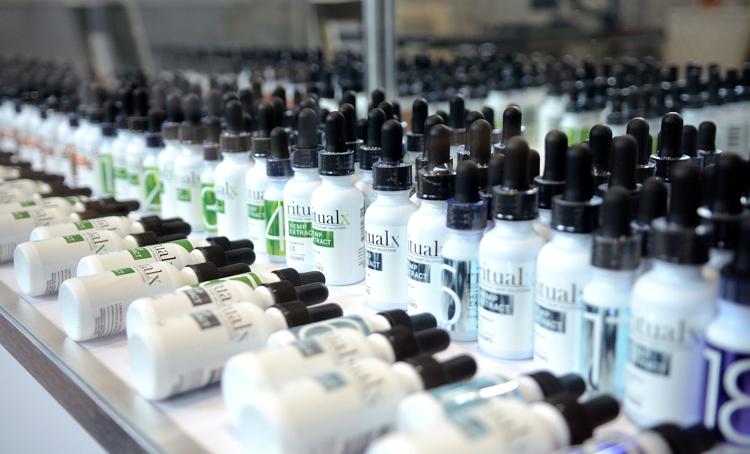 How Do I Know Which Blend is Right for Me? 
After years of studying pain management techniques, the team at ritualx has devised an artificial intelligence program that, with a series of questions about your general health, can recommend a group of formulas which may work for you. Clients are guided through the questionnaire by an in-house CBD expert, who then provides a sampling of four CBD tinctures designed to be taken in succession over the course of a month. By recording their experiences with each in a journal, the client is able to track the effects of each tincture, and by the end of the month should have the formula that will meet their needs.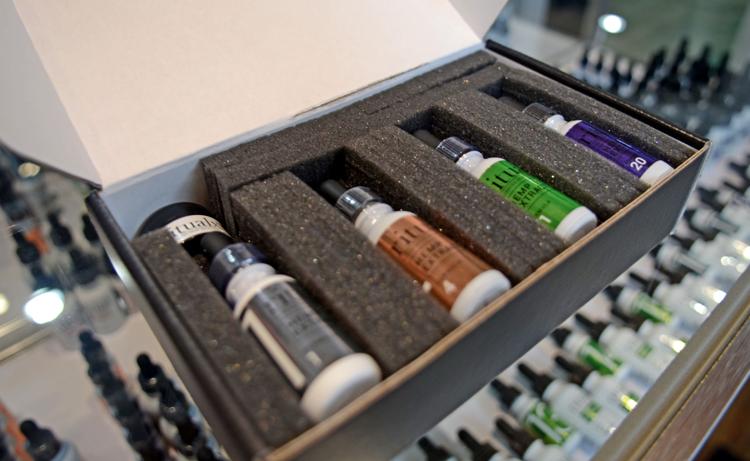 How Do I Take It? 
ritualx blends are available via a tincture, administered under the tongue, or a balm, applied directly to the skin. When delivered via tincture, CBD oil can begin working in as soon as 15 minutes and last as long as six hours.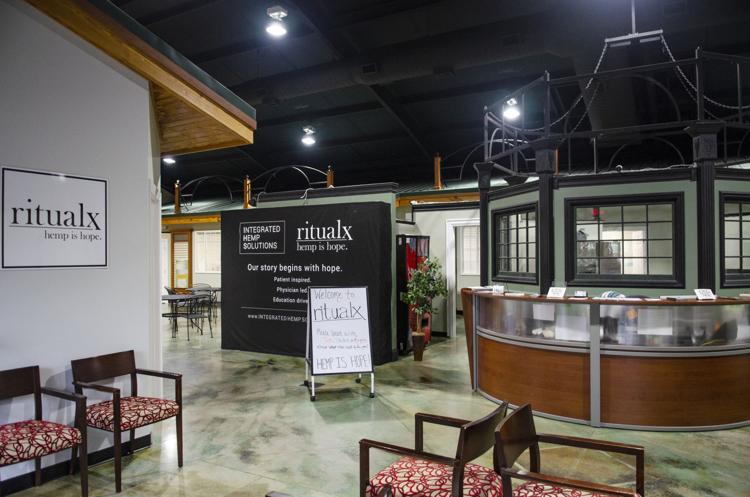 How Do I Learn More? 
For more information, call 910-687-4367; visit www.ritualxcbd.com; or stop in to the ritualx grand opening, from 11 a.m. to 1 p.m. Saturday, Feb. 22. Dr. Taylor will lead a talk on CBD, and those who go through the recommendation process will receive free ritualx balms to take home. Additionally, there will be giveaways, a raffle drawing, and appetizers from local companies.
ritualx is located at 695 S. Bennett Street in Southern Pines.