Growing up in the rural South, Tim Bowman saw first-hand that a lack of access to health facilities had a negative impact on the wellbeing of his friends and neighbors. This summer, he fulfilled a longtime goal of increasing access to fitness for all with the purchase of a gym with a low price point and 24/hour availability: Moore County's Workout Anytime franchise. 
Conveniently located in Aberdeen off U.S. 1, Workout Anytime is more than what meets the eye in the shopping center storefront. Clients receive access to rooms full of cardio and cable weight machines, a separate space with free weights that include dumbbells up to 100 pounds and locker rooms with showers — all for $19 a month.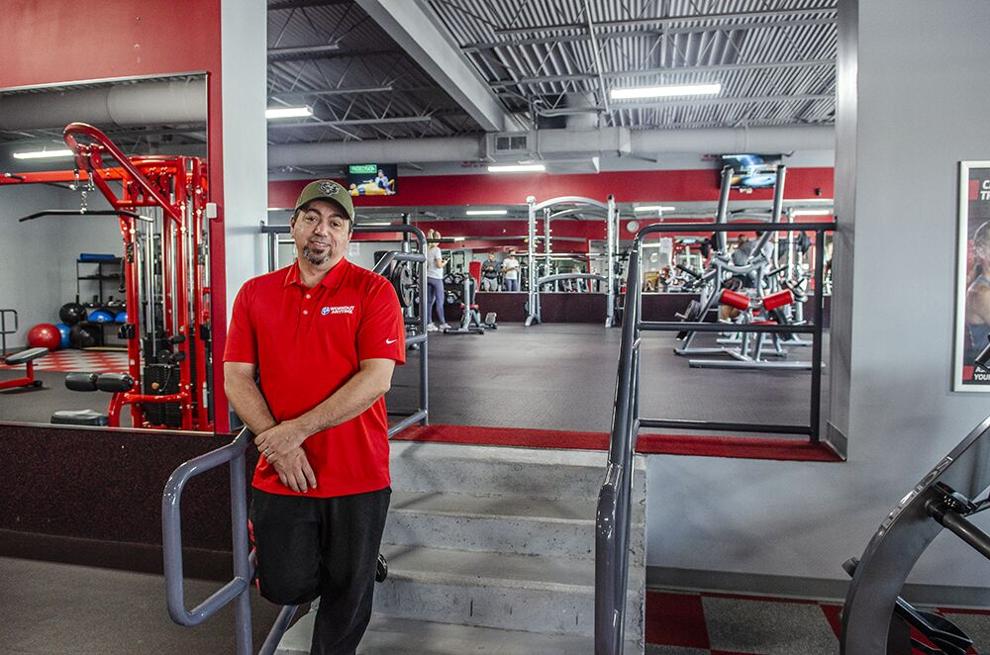 The gym's most popular package, which is only $10 more per month, offers access to the tanning beds, hydro massager, 3-D body scanner, fitness classes and the soon-to-be-installed sauna. Both packages are monthly, and come with no contract.
Convenient and Clean
Workout Anytime is equipped with security cameras that record the entrance and common areas at all hours of the day. While members can access the gym anytime with a key card, the gym also offers staffed hours from 9-9 Monday through Thursday and 11-6 on Friday, Saturday and Sunday. 
Common areas of the gym are equipped with wipes to disinfect each machine prior to or after use, and staff often spray sanitizing fog throughout the facility. Members are welcome to complimentary sanitation spray for extra peace of mind.
If you're confused by the options cable weight machines offer, you're not alone. Workout Anytime's stock of Matrix machines are equipped with QR codes that show videos of proper usage, helping the user get the most out of each workout via a quick scan with their cell phone. When it's time for cardio, take advantage of some active screen time by tuning into one of Workout Anytime's many TVs, which direct the program's audio directly to your machine.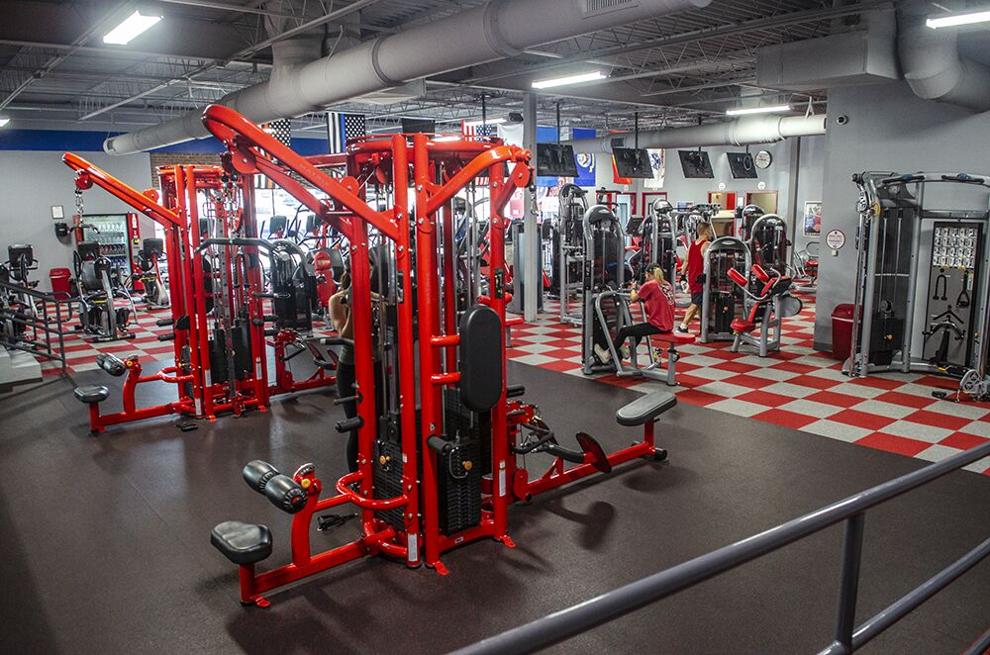 Those motivated by group settings can take part in high intensity interval training classes, offered at least twice a day, five times a week.
Advanced Training
Workout Anytime has certified fitness trainers on staff, dedicated to helping you reach your wellness goals. The process starts with a comprehensive full-body scan via the Styku machine — non-invasive technology that produces a 360-degree model of your body.
The scan provides not only a more precise look at your shape and measurements, but also information on body composition that can help identify potential health concerns and training programs to address them. By using the scanner every 6-8 weeks, members can easily track their overall progress.
Since purchasing the franchise, Bowman has thoroughly refreshed the facility, adding fresh bulbs to the tanning bed and more and heavier free weights, both on the request of members.
As a Workout Anytime owner, he's dedicated to continue providing what customers need to look and feel their best.
Workout Anytime is located at 1303 N. Sandhills Blvd, Aberdeen. Contact the business at 910-773-0259 or find out more at workoutanytime.com