In early March, the leadership of Penick Village began implementing innovative ways to provide care, services, and amenities to all those that live and work within its Life Plan community. Since then, every department at Penick Village has risen to the occasion, finding solutions for residents to communicate with loved ones, to keeping the spirit of love and family flowing, and to meeting the material needs of all while working to protect the health and well-being of residents and staff alike.
The Village House, where dining, library, chapel, salon and other gathering areas are located, has been temporarily closed to residents, as is the fitness center. Visitor restrictions have been put into place to further minimize any opportunity for infection. Residents have been educated on social distancing guidelines and gifted with masks, as were all staff members. Though the COVID-19 pandemic is far from business as usual, Penick Village is proud to be able to provide comfort, services, and amenities in creative ways.
Here's what some residents have to say: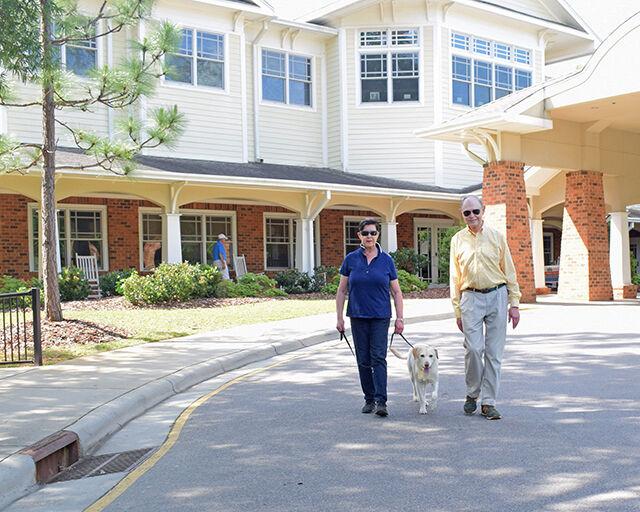 "Our Penick Village team members have made it easy for us to abide by the stay-at-home request. After all, we know that by staying at home, we are protecting our community and still living healthy and well.
We do miss the wellness center, but our Penick Village trainer will come to visit by appointment or conduct classes on channel 1390, our Penick Village TV station. We enjoy beautiful walking areas plus delicious nourishing food, groceries and mail delivered to our door by smiling staff members. Sunday chapel services, Bingo games, information, and worship services can also be found on TV channel 1390.
So, life is good here at Penick Village thanks to our friendly and competent employee team members. They leave the safety of their own homes seven days each week to be with us. We love them all." — Andrea & Dick M.
---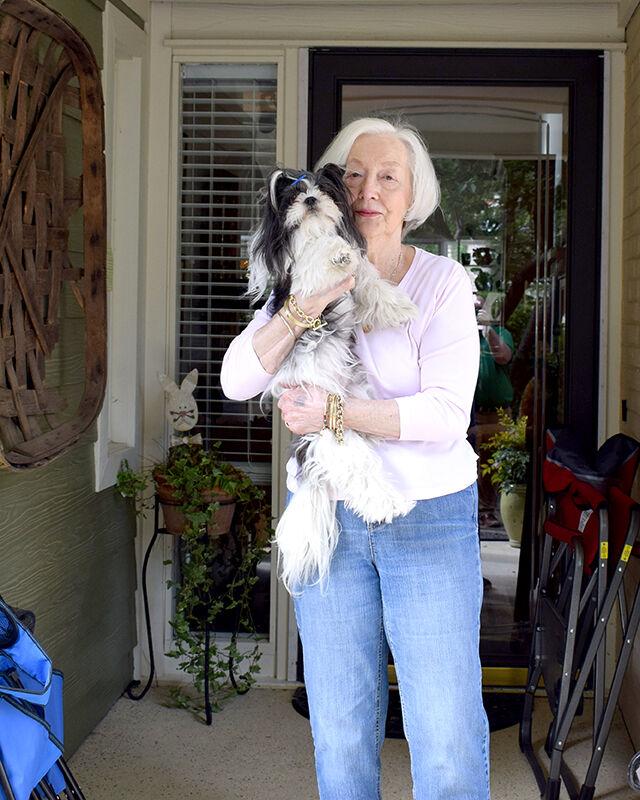 "Penick Village has been home to me for a year. Since moving here, I have met many welcoming residents who have become friends. Penick Village staff members are friendly and caring. They know the residents by name, and they wave as they travel about on campus golf carts. My little dog, Gino, is also a part of the family. He enjoys walking around the campus and greeting fellow dogs and other residents.
Since the pandemic, there have been numerous changes to ensure the safety of residents and staff. Our meals and mail, for example, are delivered to us daily.
Everyone I have talked with agrees that we live in the most perfect place possible, where there is a plan to meet our needs that does not require going off campus. I am thankful to be a part of the Penick Village family." — Joyce W. 
---
"We moved into Penick Village on April 30, 2020 at a time of national, state, and Penick Village restrictions. It presented many more challenges than we could have expected when we made the decision to move to Penick Village last January. However, we both appreciate the confidence that Penick's safety measures provide. Our cottage was completely renovated, and despite the difficulties of adhering to safety guidelines, was completed close to the projected schedule. Because of our close proximity to Weymouth, we have enjoyed the outside flora and fauna from our new patio and big den windows. We were lucky to have moved into a cul-de-sac with fun and friendly neighbors. Great friends on the "outside" drop things off at the gate which dedicated, hard-working employees deliver to our front door.
We have planned for many years to retire here. We have close friends who have lived here for several years, so we were familiar with Penick Village and its facilities. Although everyone misses the camaraderie of dining with friends and meeting new people, we have found a community spirit rather like the small towns in which both of us grew up. Other than missing our friend's at Vito's on Friday nights, and desperately needing haircuts, we are happy to be here." — Paula & Chuck B.
When will restrictions at Penick Village loosen?
Penick Village was early to put measures in place to protect residents, staff and family members. While social distancing restrictions across North Carolina continue to loosen, Penick Village will be the last to do so.
As the Penick Village community remains closed to visitors, they will continue to utilize alternative means to facilitate communication with loved ones. They develop ways to be innovative in providing services to and engaging with their residents daily. Penick Village thanks all for their patience, support, and prayers during this time; and look forward to seeing everyone, whenever that time may arrive!