With top-of-the-line technology that eases the discomfort of treatment, Dr. Jordan K Hubbard is reinventing what you know about dentistry — without losing focus on the personalized approach that's the foundation of a good family practice. 
At Jordan K. Hubbard, DDS, a dedication to innovation, personalized care and total wellness comes together to fulfill Dr. Hubbard's mission of being "more than drills and fills." Since opening the Pinehurst practice in May, Dr. Hubbard is well on her way to putting the latest tech to work in treating the whole patient. 
Investing in the Future of Dentistry
When you think of dentistry, you probably don't think of laser technology. But with SOLEA and THOR lasers, Dr. Hubbard is putting an innovative spin on what you think happens in the dentist's chair. 
SOLEA Laser Technology will put a tooth to sleep and eliminate a cavity without the use of numbing medication or needles — for the same price as traditional dental work. In the coming weeks, Dr. Hubbard will expand SOLEA services to include reshaping the top of the soft palate to help treat issues like snoring. 
The THOR Laser, used to treat muscle tension and promote overall healing in patients, is also in the works. 
"Our practice is big on laser technology and what lasers can do," she says. "I'm hoping as we grow here, we'll be able to offer more technology and provide a seamless experience for our patients and an even higher level of care."
Putting Family First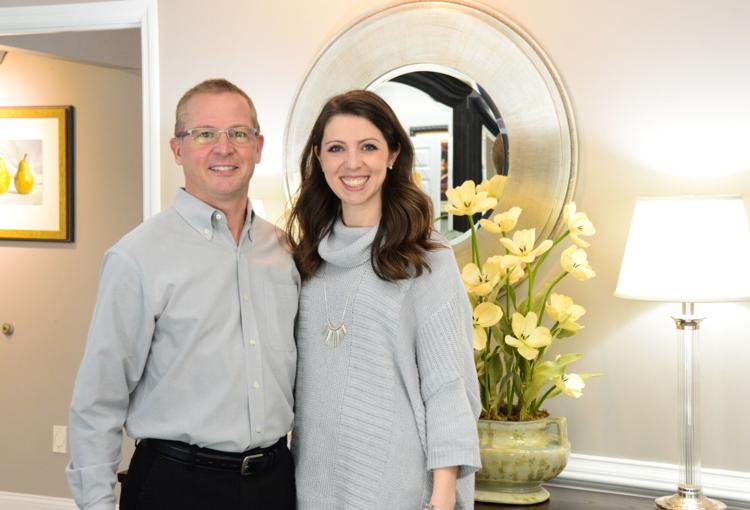 Dr. Hubbard practiced in Shelby, N.C. before heading to the Pines. She opened her practice in the former home of Dr. William McDermott's office on Turnberry Wood Way in Pinehurst alongside her father, Dr. Greg Komyathy. With her flesh and blood by her side and a staff that feels like home, Dr. Hubbard understands the significance of treating patients like family. 
"When patients walk into our office, I hope they get the feeling that we're here to take care of them as a person and not just the teeth in their mouth," she says.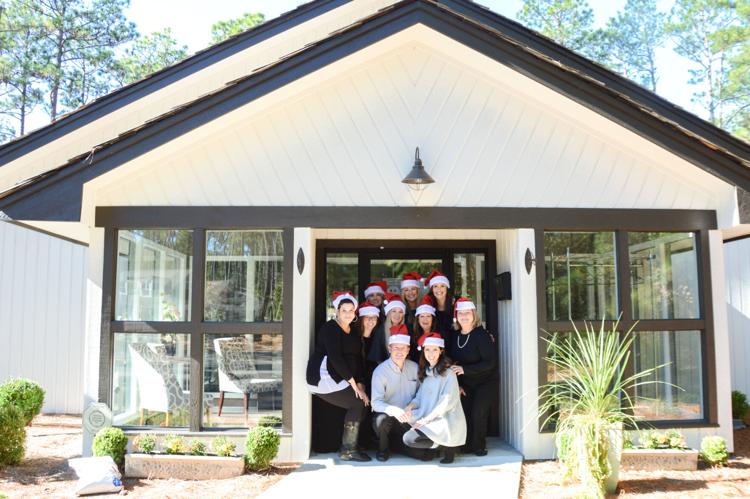 By taking the time to educate patients on what's causing pain and how they can prevent it, Dr. Hubbard hopes to instill the importance of general and oral wellness within clients that goes beyond routine visits. 
"Our job as healthcare providers is not only to help with the treatment aspect of your visit. We're here to educate you, answer questions and support the community in which we work," she says. "Maintaining good oral health is critical to the overall wellness of your body."
In addition to laser care and standard dental procedures, Jordan K. Hubbard, D.D.S. offers a variety of cosmetic services like teeth whitening, Clear Correct, veneers and more. 
Additional Services, Appointments and More 
Dr. Hubbard can also perform restorative dental treatments, including dental crown and bridge procedures. Her father and associate, Dr. Komyathy has more than 26 years of experience treating full-bracketed orthodontic cases.
Dr. Hubbard and Dr. Komyathy are both currently accepting new patients. To schedule an appointment, give them a call at 910-695-3050. Jordan K. Hubbard, D.D.S. is open Monday through Wednesday from 8 a.m. until 4 p.m. and from 8 a.m. until 3 p.m. on Thursday.