Fuel Prices at the BP station on West Pennsylvania Avenue in Southern Pines on March 19, 2020.
Photograph by Jaymie Baxley/The Pilot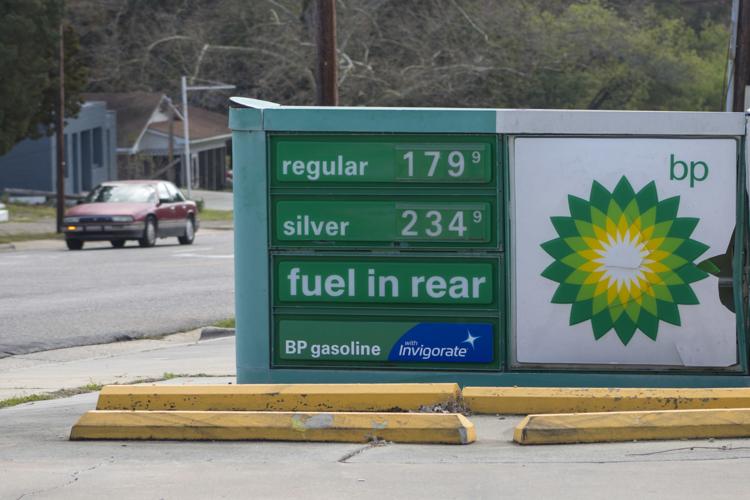 As featured on
Fueled by an oil-price war between Russia and Saudi Arabia and fewer people commuting becaus…
Digital Only Subscriptions
Get 24-7 digital-only access and support award-winning community journalism. This gives you access to thepilot.com and its electronic replica edition.
Starting at
$5.35 for 30 days
| Rate | Price | Duration |
| --- | --- | --- |
| Monthly Access (includes N.C. sales tax) | $5.35 | for 30 days |
| Annual Access (includes N.C. sales Tax) | $53.50 | for 365 days |
Already a Print Subscriber? Get Digital Access Free.
As a print subscriber , you also receive unlimited digital access. You can do that here. For any problems, call our customer service number at 910-693-2487 or 693-2488.
Free access for current print subscribers
Home Delivery
Get all the news of Moore County delivered to your home each Wednesday and Sunday with home delivery. Your home delivery subscription also includes unlimited digital access to thepilot.com.
Starting at
$27.82 for 90 days
| Rate | Price | Duration |
| --- | --- | --- |
| Three Months — Home Delivery | $27.82 | for 90 days |
| Six Months — Home Delivery | $42.80 | for 183 days |
| One Year — Home Delivery | $69.55 | for 365 days |